Description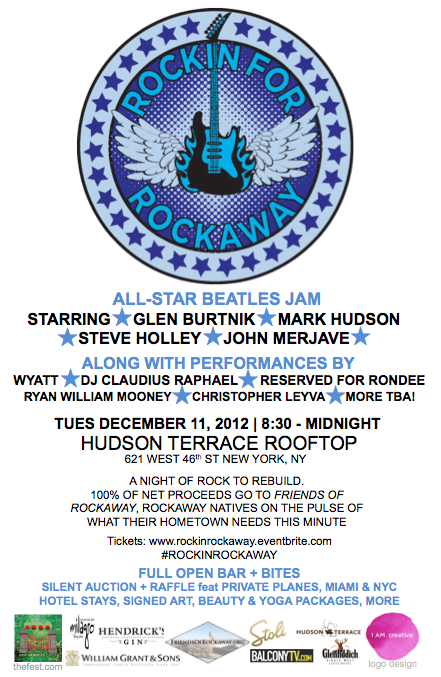 WHY: Join together in NYC for a night of rock to rebuild Rockaway Park, with 100% of net proceeds going to friendsofrockaway.org, a group of young, professional Rockaway natives on the pulse of exactly what their hometown needs this minute.
WHERE: Hudson Terrace Rooftop (enclosed)

WHEN: Tuesday, December 11, 8:30-midnight
OPEN BAR: Enjoy drinks and specialty cocktails sponsored by William Grant & Sons - Milagro Tequila, Hendricks Gin, Stoli Vodka and
THE MUSIC, in Partnership with The Fest For Beatles Fans:
*****ALL-STAR BEATLES & SIXTIES JAM*****
STARRING
GLEN BURTNIK (Styx, The Orchestra, Liverpool)
JOHN MERJAVE (Liverpool)
MARK HUDSON (Singer/Songwriter, Producer of Ringo Starr, Aerosmith)
STEVE HOLLEY (Drummer of Paul McCartney's WINGS, Elton John, Joe Cocker)
*****WYATT*****
Hot new Brooklyn-based band fronted by celebrated NYC singer/songwriter Maddy Wyatt, who has spent a lot of time in the Rockaways volunteering and supporting the community there. In the words of a fan: "Oh, Wyatt. Wyatt is cool. Wyatt is like this guy who has magical powers, but is totally comfortable with it. And also he is a good dresser, and dances amazingly well."
ALSO ADDED!
*****RESERVED FOR RONDEE*****
*****RYAN WILLIAM MOONEY*****
*****CHRISTPHER LEYVA*****
*****DJ CLAUDIUS RAPHAEL*****

SILENT AUCTION + RAFFLE HIGHLIGHTS:
- Private Plane for six to Martha's Vineyard and back
- Four-day, three-night stay at
The Breakwater South Beach
hotel in Miami, donated by The Nakash family
- Two-night stay at The Essex House in Manhattan, donated by The Nakash family
- Six month martial arts or yoga membership at
Brooklyn Brazilian Jiu Jitsu
- Two dozen cupcakes by sugar-coated bakery
-
BluePrintCleanse
three-day cleanse gift card + the book
- DJ services for one night by DJ Gepetto
- Four cases of Halutza extra virgin olive oil, donated by The Nakash family
- Nutritional Consult with Barbara Mendez
- Elente Jewelry donatd by Rachel Levy Moss
- Two hour design consultation with Nathan Thomas, winner of Top Design
- Coluccio and Sons gift basket
- Artwork by Joe Ressarts Strasser
- Beatles art prints by Georgina Flood
- Beatles art prints and a Giclee by Eric Cash
- 2 weekend passes to The Fest For Beatles Fans
- More to come!
HASHTAG: #RockinRockaway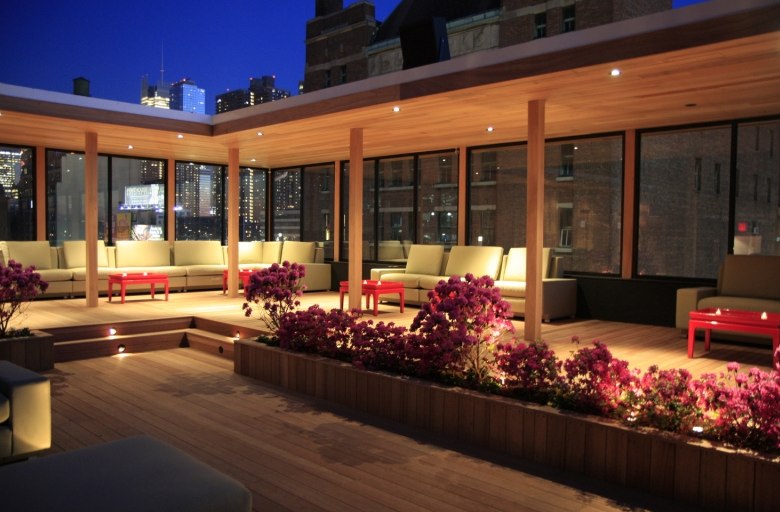 Logo by I AM. Creative
MICHAEL SINSENSKY, CO-FOUNDER, FRIENDS OF ROCKAWAY
Ever wonder where your hard-earned money is going when you donate? Do not wonder this time, Michael shares exactly how every single dollar you put in will be going directly towards the Rockaway community.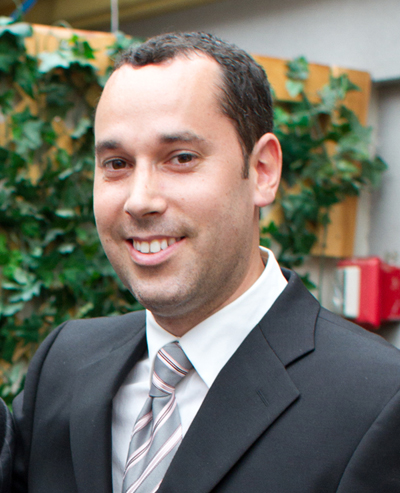 I was born and raised in Rockaway Park. All my memories from childhood and teenage years have to do with Rockaway and my motivation for rebuilding is to ensure my kids have those same memories and strong sense of community I have now. Also our parents and friends and their neighbors, who are still there today, need our help immediately or we will have to worry about rebuilding broken spirits as well as homes. Together, we will rebuild! --Michael Sinensky, Co-Founder, Friends of Rockaway
1. FINANCIAL SUPPORT: Grants for low and middle income families in our area to bridge the gap from actual costs to rebuild versus what they are receiving from insurance and fema. Unfortunately mostly everyone is being told they don't have the correct flood insurance and fema has been so unreliable and unpredictable. We will simply write checks to families- criteria will be decided on in a month or so when we know how much we have raised but it will have to do with a formula that includes,household income, # of dependents and $ received from insurance and fema.
2. INCENTIVES TO POOL RESOURCES: Our problem is we don't have enough contractors and supplies and we must work together neighbor by neighbor and block by block in order to rebuild more efficiently. Understandably people are concerned about their home alone and think it's a race to get rebuilt and get back to normalcy. However what they're not thinking is how will it be normal if they're rebuilt and 10 other houses on their block are destitute because they all didn't work together. So we are using volunteers to canvass block by block and find out info like needs of debris removal, mold remediation, electricity via electricians, hot water and heat via plumbers, etc. Once we find out, for example who has electricity or hot water and heat on a particular block, we pair up those contractors with neighbors who don't have those utilities and offer rebates to use those contractors as an incentive which means a contractor will work on 6 houses on one block vs 1 house, the head to a house further away in rockaway or another affected area like staten island for a job decreasing efficiency. Traveling takes away rebuilding time as there's only approx 6 good hours in a day to work (10-4pm) due to getting to rockaway and time it gets dark. Less travel time equals more work and more homes getting the utilities they need to survive the winter and rebuild as a team faster.
3. HIRING THE ABOVE CONTRACTORS to get our small business block of 129th st open as fast as possible. 129th st is our lifeline of the community and people need to feel normal and be able to buy a coffee and bagel in the morning instead of relying of a soup line at the church. Mental health is such a fight in rebuilding and we need small victories like being able to go to our local deli or grocery store. In addition, dozens of people are unemployed because of this and we need to get them back to work immediately. We have to rebuild 129th st as fast as possible. But due to landlords taking time because they don't have incentives to rebuild due to rent loss insurance and renters not having the proper insurance to rebuild, irt will take months and months if we don't do anything about this. I want to simply hire contractors to get these stores back on track as fast as possible.
4. PURCHASING VITAL SUPPLIES TO REBUILD: We have relief itesm being donated consistently on a daily basis like blankets, food and water, coats, etc but we lack rebuilding supplies like: Wheel barrels and shovels, working gloves, masks, contractor bags, generators, construction string lights,industrial floor fans and de-humidifiers to dry out homes, breaker boxes and breakers, etc. We have been buying these supplies and loaning them out.
5. PURCHASING GIFT CARDS for home owners in needs from key stores like macy's, home depot, costco, and target then simply giving them to homeowners in need
6. HIRING DAY LABORERS AND BUSSES if free ones are not available during weekdays. Rockaway Park faces a huge lack of volunteers weekdays. Weekends we have too many and can't even use them all but weekdays we have almost none. While this will slowly become better due to charities stepping up later as things get worse, I have been hiring laborers and bussing them in to work 8 hour days and help homes when there's a lack of volunteers.
7. HIRING CURRENTLY UNEMPLOYED (due to the storm): Rockaway Park residents to work on these initiatives. Realistically I nor anyone else who has a personal and biz career to look after can focus on rebuilding rockaway park full time (although 99% of my timegoes to it anyway...). Due to having other priorities, I hired 2 rockaway residents to focus on our specific initiatives. Including weekly town hall meetings for residents and a separate one for our small businesses, running the canvassing operations, bringing all the charities and efforts together to organize them better, dealing with politicians for bigger ticket initiatives, updating our soon to launch website, etc. It's a ton of work but those who work with us have all the incentives in the world to rebuild rockaway park- they're residents and their jobs are on hold until we rebuild their home and the place they work at. Currently I hired one person at $500 a week who is Rockaway Park residents and unemployed from the damage of 129th st. I plan to hire two more people and manage them myself for free of course. We need a team focusing solely on Rockaway Park rebuilding. Every other organization is focusing on way to broad initiative and saving the world mentality is leaving so many things to fall through the cracks. We have to focus on smaller areas to achieve success or we'll see nothing being done which is what we are seeing now.
HOST COMMITTEE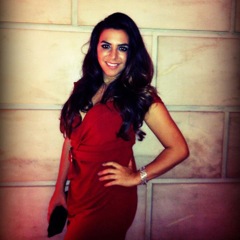 Michelle Nakash, Jordache Enterprises
This cause is very close to my heart. I grew up in Rockaway and witnessed first hand the devastation of Hurricane Sandy. I knew I had to do something to help. This benefit is a wonderful way for us to come together as New Yorkers and be present to the needs of our community.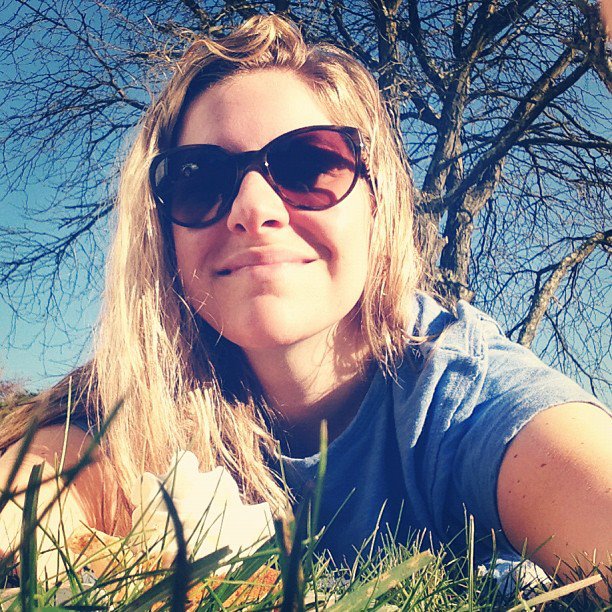 Michelle Joni Lapidos, The Fest For Beatles Fans
My own East Village street was flooded during the storm, but the waters receded by morning. After spending a Saturday gutting destroyed basements in the Rockaways, I knew I needed to help those less fortunate. Growing up with Rock n Roll, I knew music would be the key.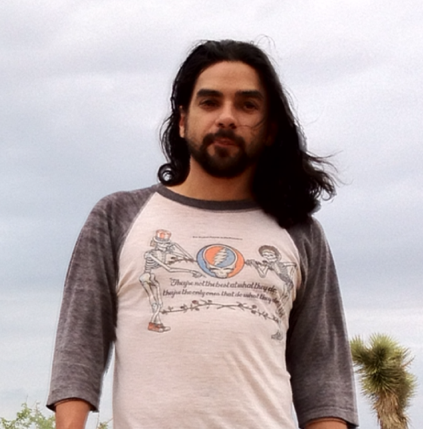 Patrick Luis Matamoros, The Vintage Guy
Someone had to step up and do the right thing. I wanted to turn my passion for the history of rock into something to help our neighbors in need.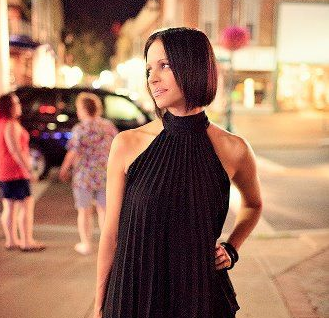 "I have been volunteering in the Rockaways since right after the hurricane hit. I just knew I wanted to do something bigger. I have been cleaning basements, passing out supplies and food doing whatever I could do to help. It has been an experience I will never forget."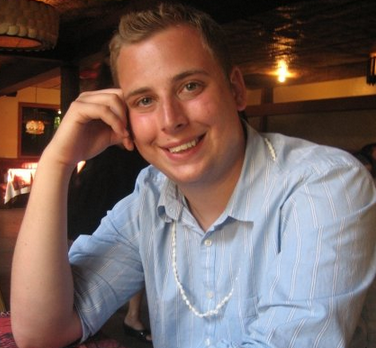 Andrew Smalley
I discovered Rockaway Beach after two years in NYC and it quickly became my favorite summer spot to lay on the beach and get some fish tacos. After the storm I spent a few days in the Rockaways helping pass out supplies and hot meals-- it is clear how important it is to help get the community back on its feet so that it can once again be the thriving community we all love it for.