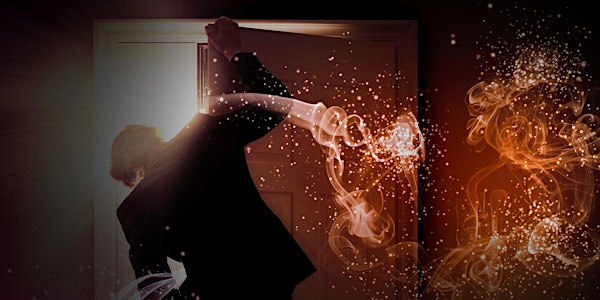 Rocket Network Minnesota - Feb 2018
When and where
Location
Hamline University West Hall (Free Parking at Lot C, D or E) 1536 Hewitt Avenue Room 103 Saint Paul, Minnesota 55104
Description

The next Cafe-X session of the Rocket Network is from 5.30-8.00 pm on Thursday, February 1 and each first Thursday of the month thereafter. As always these sessions, at no charge to the attendees, aims to build stronger companies who navigate through known and unknown issues of building a startup.
This month's program:

Thriving in the Niches of Existing Industries That Focus on Long-Term Needs.


Jeff Bezos said there are many niche opportunities in 'What's not going to change in the next 10 years?' A high probability route to success is in finding a niche in the wake of existing industries that are satisfying the most basic human need. That need is going to be there for a very long time.

Presenter: Anoop Mathur, Founder Terrafore Technologies. Anoop has over 35 years of industrial experience, developing and directing advanced technologies at Honeywell with a team of over 80 technologists in USA, India, China, & Romania. With over 25 patents and several awards, including Honeywell's highest award for technology and business excellence, he had managed large programs for Government agencies and Fortune 500 companies. When U.S. Department of Energy provided a challenge to solve a difficult problem of thermal storage of solar energy, Anoop decided to take it on by founding Terrafore Technologies. Today he is the go-to expert in this niche.

Moderator: Rajiv Tandon, Ph.D., is an advocate for the future of entrepreneurship in Minnesota. He facilitates peer groups of Minnesota CEOs and runs two programs for propelling ideas into business ventures, the Rocket Network, and 100 Launches. He will present the rationale and objectives of the Rocket Network as well as tease out relevant information from the speaker.

When: (First Thursday of each month)

February 1, 2018, 5.30 - 8.00 pm

Where: Hamline U West Hall - Room 103 (Old School of Law), 1536 Hewitt Avenue, St. Paul
Parking: Parking lot C, D or E in addition to Anderson Center
See Hamline Campus map

Registration: Free but required

Next Session: (mark your calendars) March 1, 2018:

Thriving in the 1099 Economy. Technology, that has already devastated manual jobs, is already beginning to impact the middle and upper middle-class jobs. The fastest growing segment of the economy is the firm of one. These "firms" must develop their entrepreneurial mindset. How do we prepare creative, talented, entrepreneurial personnel who are prepared to excel in emerging environments, solve problems, make decisions and work in an ambiguous space whether that be in their own venture or working for a larger firm?

We will present an impactful documentary followed by a panel discussion of leading minds on this critical subject