Description
Bring a bike or a scoot and $35 gets you a cool t-shirt, rally patch, bands, Northern Soul, bike show, schwag raffle and some good riding with great people.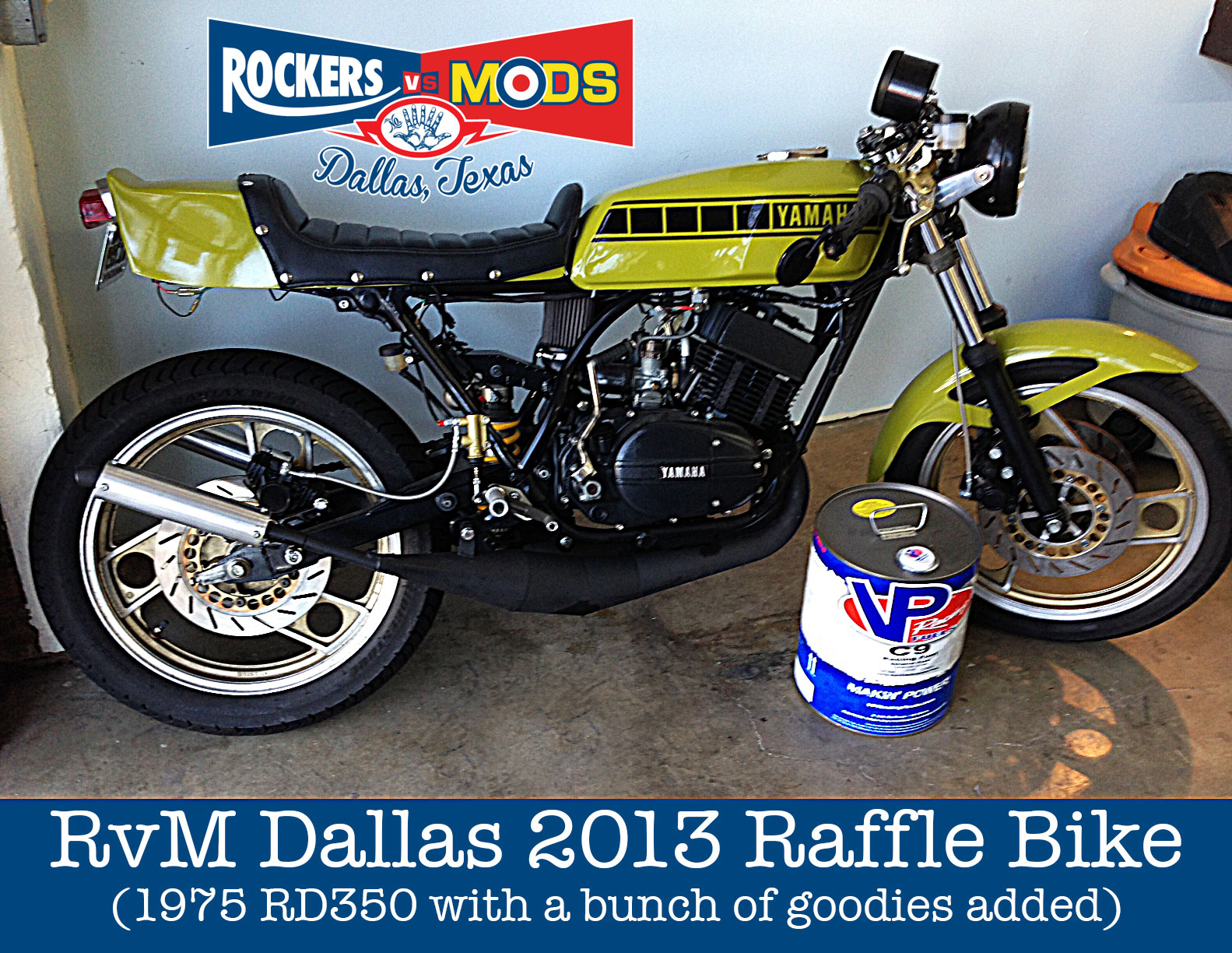 Plus register before February 15 and one ticket to win the raffle bike will be included with your registration fee!
Event details can be found at www.rockersvsmods.com.