Sales Have Ended
Ticket sales have ended
Online sales have ended. Tickets must be purchased at the door.
Sales Have Ended
Ticket sales have ended
Online sales have ended. Tickets must be purchased at the door.
A concert to raise funding for childhood literacy program Book Nation Of Dreamers in Savannah, GA. Feat. Alvin Smalls, Xuluprophet, and LCO
About this event
Rockers For Reading Fundraising show to benefit Book Nation Of Dreamers
Location:
The Wormhole 2307 Bull Street Savannah, GA
Date:
Nov. 19th @ 7:30 PM
Tickets online for $15 in advance, or $20 at the door.
Musical performances by: Alvin & D'artagnan , Xuluprophet, Low Country Oscillations and Gabriel Angel Chiclana.
Alvin & D'artagnan
The duo Alvin and Dart have cultivated a unique sound for the past four years. A unique blend of soul, pop, blues and more, their performances are always a good time.
Psychedelic/Funk/Reggae/Rock [Savannah, GA]
Xuluprophet is an innovative blend of of the best elements of groove heavy music styles. Earthy gritty vocals and soaring psychedelic guitar leads are the sonic backdrop for stories. A phenomenon of high octane groove music. The groove heavy rhythmic style has its roots in Caribbean and Latin rhythms while the dual guitarist sound has shades of 60's psychedelia, 70's funk, 80's rock and 90's grunge. A very unique setup allows either guitarist to switch between bass & guitar mid song giving exciting improvisational acrobats to the music. The SE touring act has shared the stage with The Wailers, Here Come The Mummies, Tropadelic, Lullwater, Van Gordon Martin, Mobley, Passafire, The Expendables, and Bumpin' Uglies to name a few.
Gabriel Angel Chiclana
Angel Gabriel Chiclana is currently a senior BFA Sound Design student at The Savannah College of Art and Design. He is a member of the SCAD Honeybees, an elite singing ensemble that travels and performs in a variety of events. When he is not being a student, Angel is a professional singer/songwriter. Most recently, he has performed multiple times with The Fabulous Equinox Orchestra as a lead singer and toured with Jerry Freeman's Big Blast & The Party Masters as a guitarist/singer. You may have also caught Angel in his most recent Experian commercial. When Angel is not gigging at weddings, music venues and the like, he is working in his audio studio: OSYS Studios. His studio has recorded nationally televised VO commercial/reels and music projects, and produced over 20 audiobooks. You can find him at: @theangelgabrielmusic on Instagram.
Low Country Oscillations
Savannah and the Low Country's premier alternative and underground electronic music collective
Low Country Oscillations is a Savannah based electronic music collective that focuses on the alternative side of underground electronic music. With a varied roster of eclectic local and regional DJ's LCO seeks to provide a haven for the electronic music lover outside of the commercial club scene. Currently kicking out the sounds on The Wormhole's heavy soundsystem you can expect to hear house, techno, drum n bass, dub and more from this tight crew.
Muralist Alexis Javier will be live painting through the music performances.
Then the work shall be auctioned at the show.
Alexis Javier - Studio Manager & Director of Art Services
Alexis Javier (AJE) is a creative conduit acting as an artist, experiential designer,
consultant, curator, musician, explorer, and social activist.
Not only has he participated in over two-dozen group exhibitions, he has
exhibited as a solo artist as well. However, he prides himself on the numerous
collaborative projects that he's organized, facilitated or co-produced via art
exhibitions, art installations, performance, fashion shows, and civic driven
conversations around 'art and culture' and it's importance to the greater
community.
Alexis is a Co-Founder and the Director of Art Services for Sulfur Studios
(founded in 2015), a project of the newly formed non-profit Arts Southeast.
You can find more of AJE and his musings on IG: @savaje18
Gift Raffles!
Entry included in ticket purchase
Street food will be on site, food truck TBA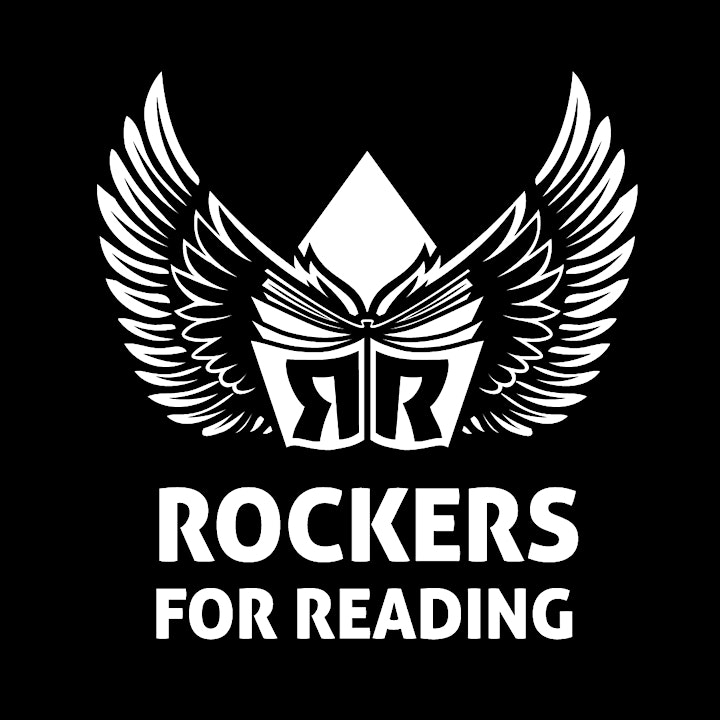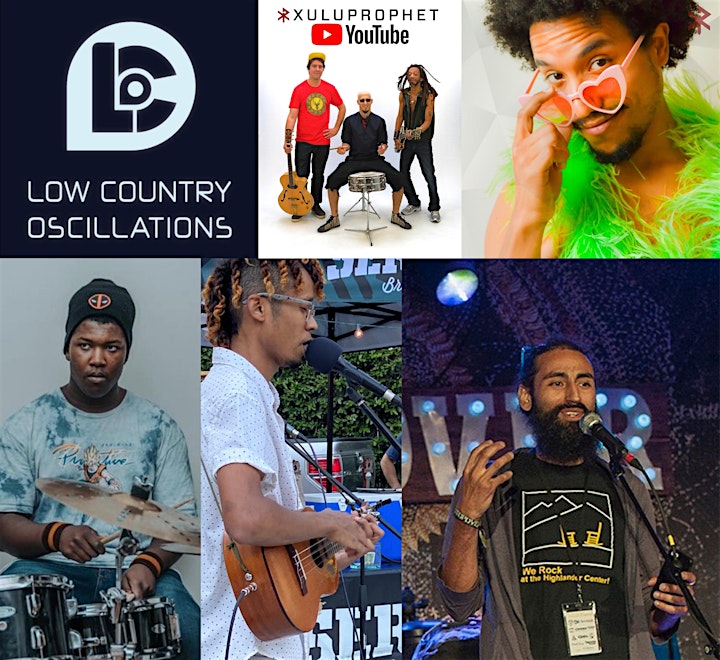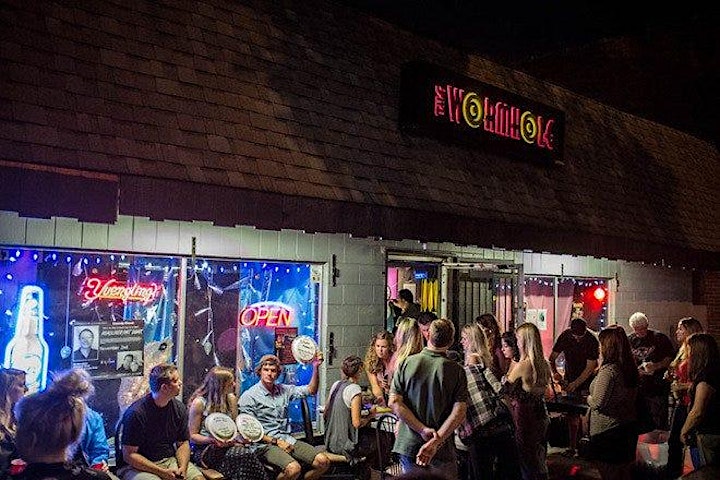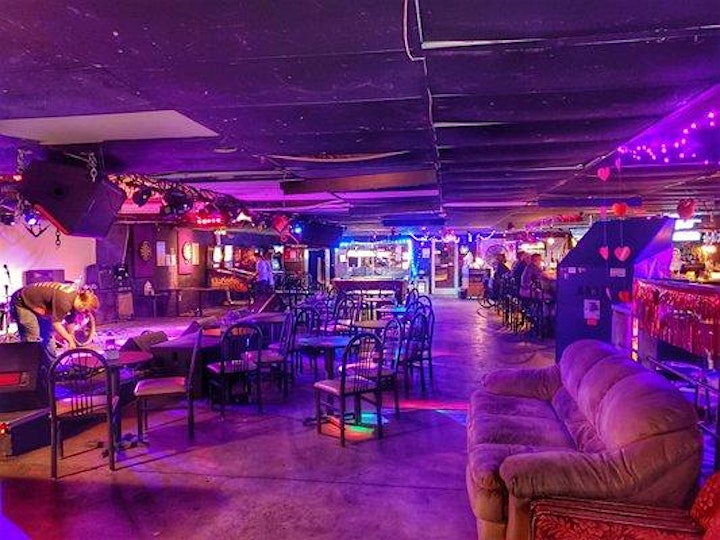 Organizer of Rockers For Reading - A fundraising concert for Book Nation Of Dreamers
Xuluprophet- Psychedelic Funk/Reggae/Rock Savannah, GA. www.xuluprophet.com High octane groove music. Founded in 2013 Xuluprophet has recently shared the stage with The Wailers, Here Come The Mummies, Van Gordon Martin,  and Passafire as well as headlining multiple festivals in Savannah, Tennessee, Florida, and South Georgia. The groove heavy rhythmic style has its roots in Caribbean and Latin rhythms while the dual guitarist sound has shades of 60's psychedelic, 70's funk, 80's rock and 90's grunge.
Xuluprophet been compared to artists as varied as The Police, Jimi Hendrix, The Cure, Bad Brains and Primus. While playing mostly dance and party music, the lyrical message is both political and spiritual, drawing from their reggae roots they wish to influence the listener to reflect and better themselves and the world around them through the power of music and song. Be sure not to miss this unique and dynamic live band!
►►►Email Subscription- http://eepurl.com/cCEIy5.
#XULUPROPHET #PSYCHEDELIC #REGGAE #FUNK #ROCK #JAM 
#GALAXYROCKER #ART912 #MUSIC912 #SWAMPBOOGIE #SAVANNAH
Xulu & Oisin have always used their music to apply relief when possible. Hosting and organizing their own fundraisers in the past for Domestic Violence Shelter, Veterans for Peace, and Loop It Up Savannah . 
Since 2014, ever since Oisin arrived in Savannah from Ireland, and Bronx born Xulu linked up as street musicians, they have been growing their ever evolving band. Starting with two acoustic guitars, they have reinvested their earnings into building their brand, and taking their full electric powered show on the road to SC & FL.. Aligning themselves with other local entrepreneurs, the band has become a promotions and fundraising outfit as well, and gained sponsorship from 13 Bricks Clothing.
 Past Charity events hosted and organized by Xuluprophet: