Rockefeller Summer Conference: How to Make Your Passion Your Living with a Liberal Arts Degree

Friday, August 4, 2017 from 2:00 PM to 6:00 PM (EDT)
Event Details
The Rockefeller Center is proud to be sponsoring a summer conference for all students who want to translate their interests into careers that have meaning and impact. This conference will empower individuals to understand the agency they have in their career choices and to learn from others who have walked before them. 
Rebecca Biron, Dean of the College, will discuss the importance and versatility of your liberal arts education. Participants will break out into small groups to hear from several ardent and accomplished recent alumni who will share their perspectives, tribulations, and motivations. The conference will end with a reception on Haldeman patio to enjoy a Hanover summer evening.
From all of us at the Rockefeller Center we look forward to seeing you on the 4th! 
Space is limited, so registration is required.
Dress Code: Business Casual
Timeline: Friday August 4th
| | | | | |
| --- | --- | --- | --- | --- |
| Start Time | End Time | Event | Speaker | Location |
| 2:00 PM | 2:30 PM | Welcome/ Coffee | Program Officers Eric Janisch and Tatyana Gao | Haldeman Center, Russo Gallery |
| 2:30 PM | 3:00 PM | Opening Remarks: Importance of Liberal Arts Education and Pathways to Success | Rebecca Biron, Dean of the College | Haldeman 041 |
| 3:00 PM | 3:10 PM | Remarks End/ Move to Break-out Rooms | All |   |
| 3:10 PM | 3:55 PM | Alumni Panel Session 1 | Alumni and Participants | Haldeman 124, 125, Kemeny 105, 108 |
| 3:55 PM | 4:10 PM | Break/ Move to Session 2 | All |   |
| 4:10 PM | 4:55 PM | Alumni Panel Session 2 | Alumni and Participants | Haldeman 124, 125, Kemeny 105, 108 |
| 4:55 PM | 5:00 PM | Break/ Move to Reception | All |   |
| 5:00 PM | 6:00 PM | Reception | All | Haldeman Patio (Rain Location Russo Gallery, 124,125) |
| 5:45 PM | 6:00 PM | Final Thoughts/ Wrap Up | Eric and Tatyana | Haldeman Patio (Rain Location Russo Gallery, 124,125) |
Speaker Overview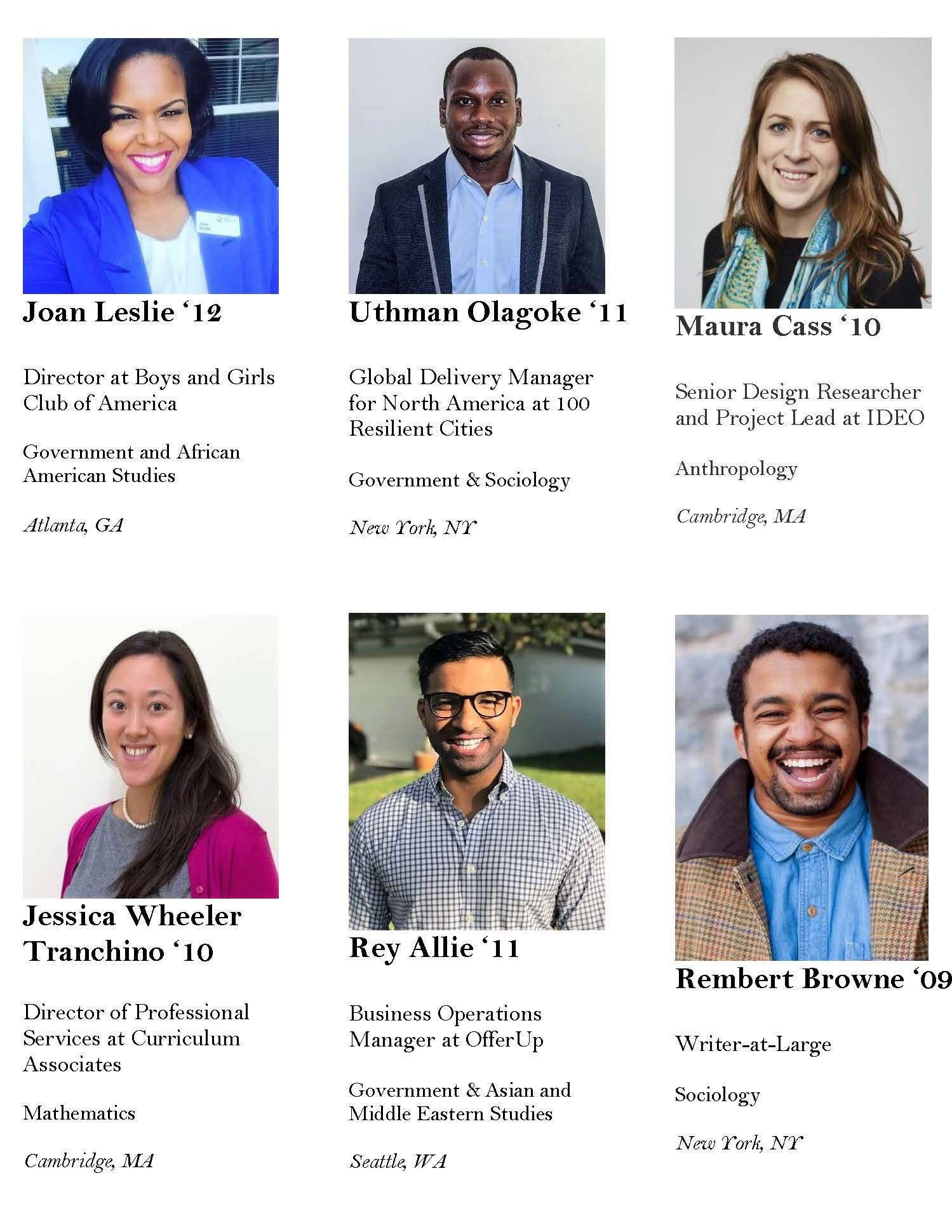 For Full Biographies, Please See Below.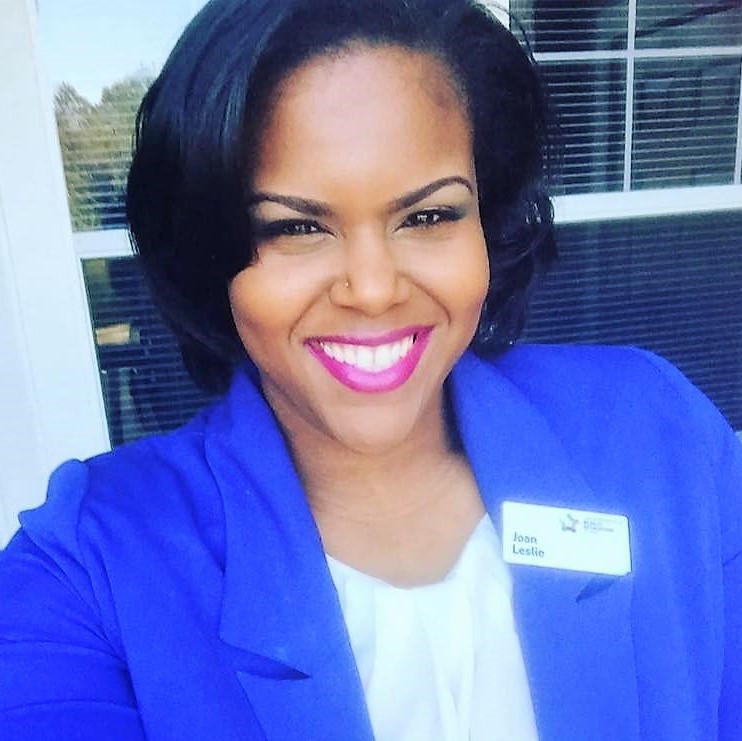 Joan Leslie '12
Joan Leslie is a Dartmouth '12 and New York City native who went straight into community organizing after graduating and pursuing the Direct Action Research Training (DART) fellowship in Jacksonville, FL. She spent the first four years out of college in grassroots organizing with ICARE, a non-profit organization working to address local systemic injustices through research and training. During her organizing career, she worked on local policy reform in the areas of criminal justice, mental healthcare access, and homelessness. She trained community leaders to recruit members and local corporate investors to support and fund their efforts.
After completing her fellowship, Joan moved to Atlanta, GA to work for the Boys & Girls Clubs of America, where she is currently working in corporate fundraising and consulting for over 30 Boys & Girls Clubs throughout the country. In her spare time, she hosts a podcast for up and coming artists, travels to perform her original spoken word poetry and participates in national competitions, representing the city of Atlanta.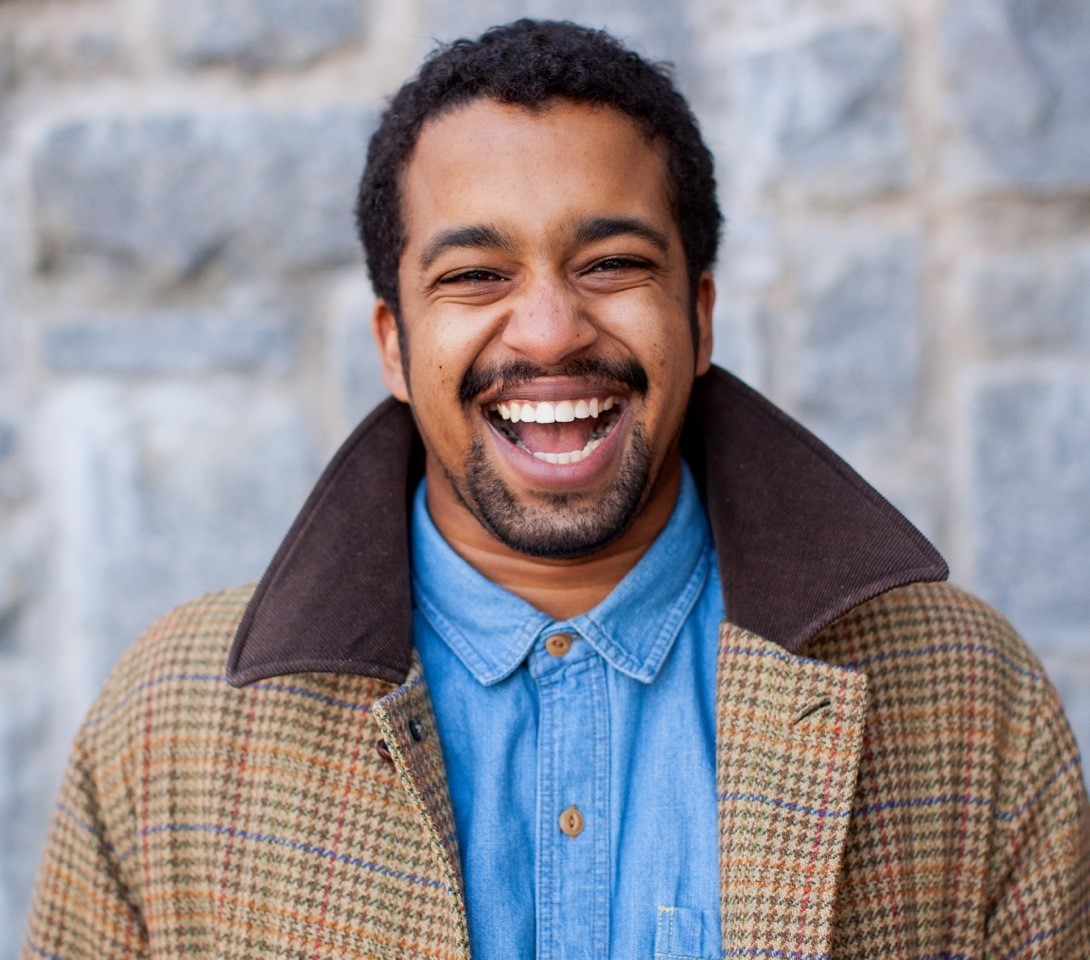 Rembert Browne '09
Rembert Browne is a 30 year native of Atlanta, Georgia, resident of New York City, and member of the Dartmouth Class of 2009. After a stint working for the NYC Department of Transportation and attending a Master's Program for Urban Planning at Columbia University, he dropped out to take a job writing for the website Grantland. Following the site's shuttering four years later, he took a job as writer-at-Large at New York Magazine, covering culture and the 2016 Presidential Election. He left New York Magazine this Spring to freelance and try his hand at writing scripts for the Summer, until he figures out where to work next. 
At Dartmouth, Rembert was a Sociology major, while minoring in both Geography and Public Policy. Outside of academics, he spent two Autumns of his time in Hanover with purple hair, on HCROO and later as HCROO Chief, had a column in the Dartmouth Mirror for two years, once accidentally put unleaded in a college-owned diesel sprinter van, costing Dartmouth thousands, and during sophomore summer, lived off campus in the ABCDs, where he once buried a key to Collis in the backyard. There is a good chance it's still there.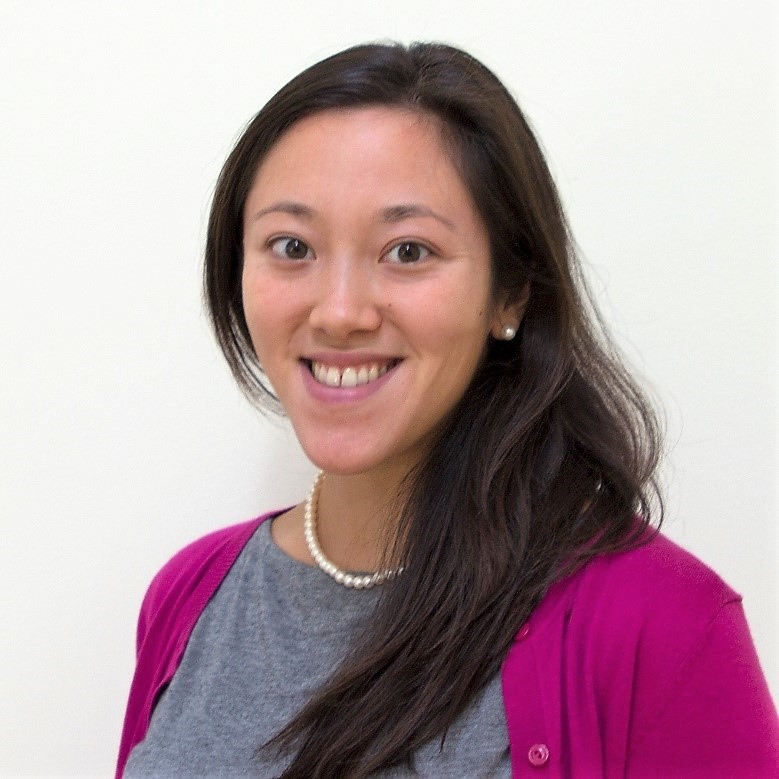 Jessica Wheeler Tranchino '10
Jessica Wheeler Tranchino serves as the Director of Professional Services at Curriculum Associates, a leading publisher of K-12 blended learning programs supporting more than 6 million students nationwide. Jessica oversees staff development for 230 consultants and operations for more than 18,000 professional development sessions annually, helping to ensure successful implementations for educators that drive improved outcomes for students.
Jessica rejoined Curriculum Associates in 2015 after earning her MBA and MA in Education from Stanford University. During her two years at Stanford, Jessica interned with NewSchools Venture Fund, Uncommon Schools, and Aspire Public Schools. Jessica previously served as the BRIGANCE® Associate Product Manager at Curriculum Associates, managing digital product development and marketing for BRIGANCE special education and early childhood assessments. Jessica earned an AB in Mathematics and a minor in Spanish Literature from Dartmouth College in 2010.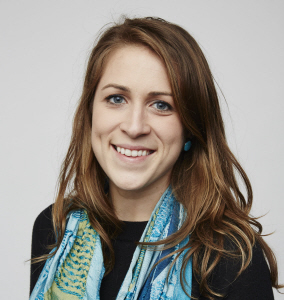 Maura Cass '10
Maura Cass works as a Senior Design Researcher and Project Lead at IDEO, an international design and consulting firm, where her commitment to optimism, and love for people drives everything she does. She believes strongly in the power of design to make sense of complex challenges, increase mutual understanding, and ultimately create new solutions that impact the lives of people in tangible ways.
Maura's expertise lies in leading multi-disciplinary teams, conducting qualitative user research, simplifying the complex and building actionable design strategy.  She uses her background in anthropology and her analytical mind to help make sense of new environments, cultures, communities, organizations and people. This foundation has allowed her to work with a vast array of clients including start-ups, non-profits, government entities, and large private companies to bring new experiences and services - both physical, digital to the world. While Maura's experience is broad, her true passion has been designing for health, whether helping to scale a disruptive hospice care model, creating new experiences and services for a large women's healthcare provider,  or designing a digital platform to activate memory and enable deeper connection across generations. 
Prior to IDEO Maura worked in international health and development where she had the privilege to work with companies and organizations in both the private and public sectors to address systemic health issues in resource poor settings requiring navigation of unpredictable political, cultural, and social systems. Her work has taken her to over 15 countries including Ukraine, Ethiopia, Uganda, Kenya, and South Africa. 
Maura holds a degree in Anthropology from Dartmouth College. When not working Maura can be found outdoors, in the woods, on a mountain, or by the ocean.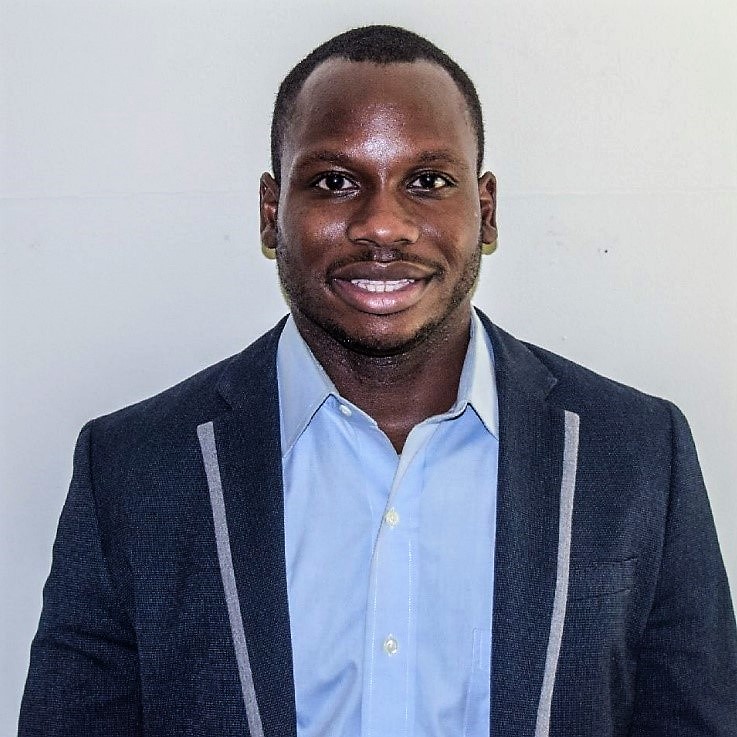 Uthman Olagoke '11
Uthman Olagoke is a strategic program and project manager experienced in program development and delivery, and data-driven interventions in the civic and public sectors. Currently, Uthman is a manager at 100 Resilient Cities, an initiative pioneered by the Rockefeller Foundation to help cities around the world become more resilient to growing city challenges of the 21st century. His focus is with helping North American cities by providing project management support, technical and organizational assistance, quality control and coordination support in the development and implementation of each city's resilience strategy. 
Prior to joining 100 Resilient Cities, Uthman worked at Citymart, a civictech platform where he managed strategic partnerships with global cities and impact-oriented organizations to connect them to innovative solutions and best practices around the world to address local community problems. Additionally, Uthman has previously worked as a project lead at Bennett Midland, a management consulting firm working with public agencies, non-profits, and other civic organizations.
Uthman graduated from Dartmouth College in 2011 with a degree in Government and Sociology. He also completed the Tuck Business Bridge Program at Dartmouth. Uthman is an avid dodgeball player in New York City and big fan of the tv show, "Broad City".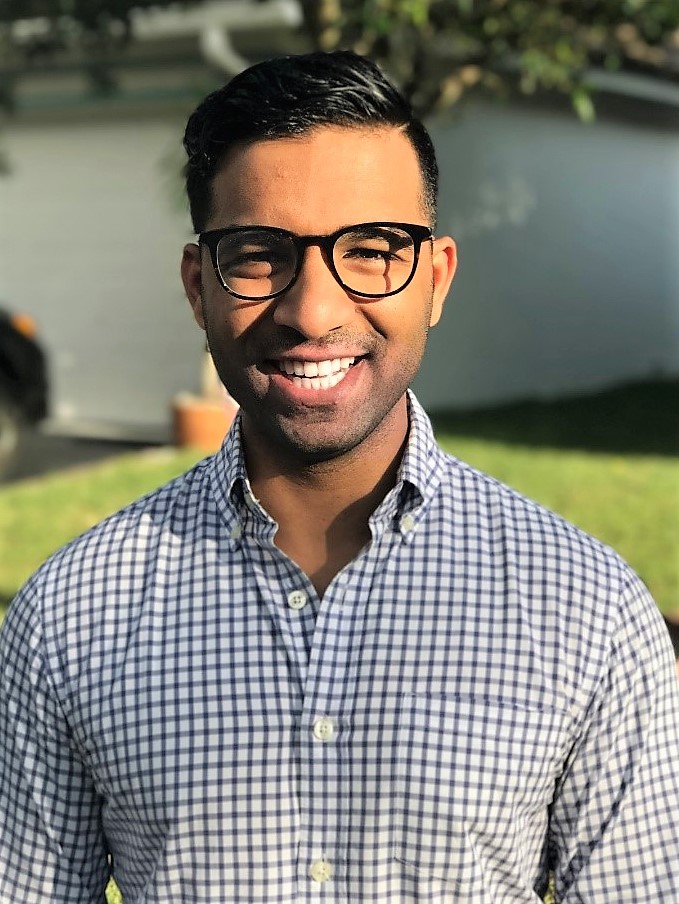 Rey Allie '11 
Rey Allie is currently a Business Operations Manager at OfferUp, based in Seattle, WA. He is focused on scaling trust and safety efforts and he advises OfferUp's senior leaders on strategic initiatives and opportunities.
Previously he led Uber's Protective Intelligence team focused on identifying business, reputational, competitive, strategic, and physical threats to Uber's operations, growth, and executives. Additionally, he developed insights to help Uber expand into new markets in Latin America, India, Asia, Africa, and Europe while also assessing the impact of geopolitical situations on Uber. In 2016, he was featured on Forbes' 30 Under 30 list for his work at Uber. Prior to Uber, Rey started Fidelity Investment's Intelligence team. Before that he helped expand the scope, work, and reach of Google's Intelligence and Investigations team after having started his post-Dartmouth career in Google's HR organization advising senior executives on hiring decisions. 

At Dartmouth, Rey was a double major in Government (IR focus) and Asian & Middle Eastern Studies (with a focus on South Asia). He studied abroad at Oxford University, was a UGA, tour guide, AMES honors thesis student, Presidential Scholar, and a member of the Parliamentary Debate team.
When & Where

Haldeman Center
Dartmouth College
North Main St & Webster Avenue
Hanover, NH 03755


Friday, August 4, 2017 from 2:00 PM to 6:00 PM (EDT)
Add to my calendar
Organizer
The Nelson A. Rockefeller Center for Public Policy and the Social Sciences at Dartmouth College fosters a commitment to the ideals of public service, leadership, and informed civic engagement exemplified by the man for which the Center is named, Nelson A. Rockefeller. The Center endevors to inspire and energize students to become effective leaders in their communities & to cherish and participate in democracy. Connect with us online!