Rockefeller Habits Four Decisions Workshop, Denver, December 4, 2013

Wednesday, December 4, 2013 from 8:00 AM to 5:00 PM (MST)
Event Details

For CEOs and their Leadership Teams 
Join the exceptional company of more than 20,000 executives who have attended this workshop and experienced results.
Spend Wednesday, December 4 with Gazelles International Certified Coaches Chuck Kocher and Tom Krekel and and you will GAIN:
1. An overview of the Four Decisions™ (People, Strategy, Execution, Cash) you must get right to grow.
2. A considerable start on your 2014 One-Page Strategic Plan, to focus and align your team.
3. The Rockefeller Habits checklist to strengthen your ability to execute and accelerate your growth.
4. An aligned, accountable and enthusiastic leadership team, ready to hit the ground running in 2014.
Learn how to accelerate profitable growth using the Rockefeller Habits.
You will learn these principles for growth and build the following areas of your One-Page Strategic Plan for 2014:
>Core Values & Purpose: Enliven your identity and energize your employees
> Ideal Customer & Brand Promise: Develop clarity on your "who" and on your unique, targeted and measurable differentiator
>Growth Targets & One-Year Plan:Set your strategic targets for the next 3-5 years and your measurable, one-year goals and priorities for 2013
> Priorities & Metrics:Make your most critical short-term decisions for your 13-week race by setting quarterly and personal priorities and metrics
>Communication Rhythms: Develop practical and efficient regular meeting rhythms to keep meetings short and effective
>Top Talent:Learn to identify, hire and retain A performers who will accelerate your growth
>Clarity & Accountability:Ensure everyone in your company is clear on accountabilities and has a roadmap for growth
All participants will receive a FREE copy of Mastering the Rockefeller Habits!
Cancellations made more than 30 days prior to event will receive a full refund. Cancellations between 8 and 30 days of the event will receive a refund for the amount paid less a $100 per person cancellation fee. If your cancellation is made with less than 8 days before the event, we are happy to move your registration to another team member in your company.

Chuck Kocher As an executive "Hall of Fame" business coach for the past 11 years, Chuck has worked and coached some of the leading high growth companies in both Colorado and around the world. His clients have achieved significant top and bottom-line results as well as regional and international recognition. As a certified Gazelles International Coach, dynamic presenter and speaker, Chuck coaches and inspires clients to build high-growth strategies and to leverage strategic planning to help develop companies to be their very best in: culture, leadership, teams, big picture clarity, long and short term strategies and goals and ultimately in performance and execution for results.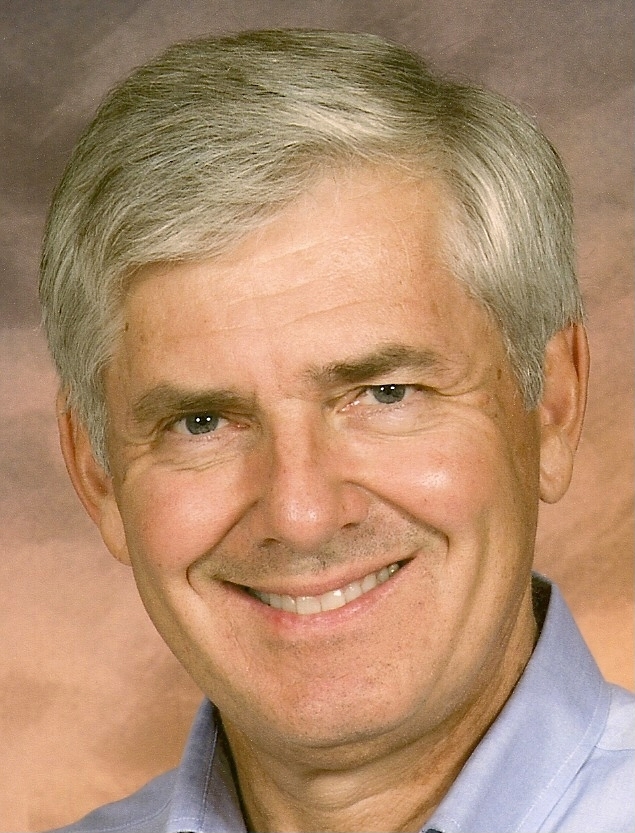 Tom Krekel "I come to business advising from the perspective of one who started and bootstrapped businesses to scale and profitability" he says."I know that the substantial risks in running a business can be reduced if leaders are open to their own growth," Krekel notes.
Tom's business and leadership skills grew from more than 30 years as a top executive and business owner.Tom earned his undergraduate degree at the University of Wisconsin. He has an MBA from the University of Wisconsin-Milwaukee emphasizing quantitative analysis. Tom often speaks on challenges specific to growth companies.
When & Where

Denver Marriott Tech Center
4900 South Syracuse Street
Denver, CO 80237


Wednesday, December 4, 2013 from 8:00 AM to 5:00 PM (MST)
Add to my calendar
Organizer
Action Coach/Chuck Kocher
Chuck has worked with hundreds of businesses within different industries all over the globe who have had both challenges and opportunities in the areas of: sales, marketing, execution, cash flow, profitability, leadership and team building, time management, systems and process, developing sustainable growth strategies, building company value and creating exit strategies. He empowers and coaches leaders to achieve and exceed both their business and personal goals.
Chuck is a curious student of high growth and spends over 200 hours each year in continuing education to provide you with powerful insights, best practices, tools and models for high growth. He also is active in the coaching profession, is a recognized and awarded top-performer in multiple organizations including: Gazelles International, ActionCOACH, the Flippen Group and the John Maxwell Organization.
Chuck's clients are well known and recognized for both their business performance and their contributions to our local communities. His clients consistently and sustainably grow their top and bottom-lines. Many of his clients are private family owned companies and organizations from both the for-profit and non-profit sectors. His ideal clients are avid learning organizations, committed to strategic planning and investing in the development of their leadership and their company's success. As a coach, Chuck holds his clients accountable at the highest level to enable them to truly achieve their maximum potential.
A proud graduate of Rowan University where he earned his Bachelor's degree and Penn State University where he earned his MBA degree. Since his college years he has built a successful, internationally recognized business and became a family man. Chuck is grateful for his wonderful wife, Kit, and their fabulous children, Ryan and Makayla. He was a long-time Little League and youth basketball coach. He has a passion for travel, golf, skiing, snorkelling, reading, hiking, giving back, and generally enjoying life. Chuck is always in active pursuit of his "101 Life Dreams."
 "As a presenter Chuck nailed it: Great Questions, Great Tools, Great Experience and Great Energy! "                                                                           ~ J. M. Magneti Marketing
  "Chuck brings an amazing level energy and passion to make complex concepts, simple, practical and most importantly usable." ~ D. King - Six and Geving Insurance
 " With high energy over an 8 hour workshop, Chuck provided a great guide, complete with practical ideas and approaches to manage and drive the growth of businesses on a daily, weekly, monthly, quarterly, annual and all connected to a thorough strategic plan! In addition we clearly know as team what we need to focus on and we now aligned with a common vision and purpose."
Sarah Mc G. - Q2 Technologies              
Sponsored by:




Rockefeller Habits Four Decisions Workshop, Denver, December 4, 2013