Description
"THE BEST HOLIDAY EXPERIENCE IN NEW YORK CITY"


Experience the iconic Rockefeller Center Holiday Tree lighting ceremony in New York City from inside a chic venue at 45 Rockefeller Plaza. Kick off the holidays in style with a premium cocktail reception with waiter-passed hors d'oeuvres, a gourmet seated dinner, and live entertainment. Just before the tree is officially lit, return to the events private outdoor viewing are for an up close and personal experience. The event photographer will be on-site for personal photos!
The Rockefeller Center Holiday Tree lighting ceremony is one of New York City's most celebrated events, with the iconic tree serving as a universal symbol of the holiday season. While millions watch on television, and tens of thousands more crowd the sidewalks in the bitter cold, enjoy direct views of the tree and the festivities from one of the best restaurants at 45 Rockefeller Center.
OUR PROMISE
VIP EXPERIENCE - Private and Exclusive Outdoor Space adjacent to the restaurant.
UPSCALE FOOD - Gourmet Mediterranean Seated Dinner and Premium Open Bar with Signature cocktails.
CHRISTMAS TREE LIGHTING CEREMONY VIEW - Get the chance to see the Tree Lighting up!
VIP ACCESS - NYPD Credentials for Easy Access to bypass the crowds.
UNIQUE ENTERTAINMENT - Our live entertainment is filled with exceptional performances, offering unmatched ambiance and atmosphere to all guests!
WHAT YOU CAN EXPECT
Be up close to the tree and the festivities from a 5 star venue located at 45 Rockefeller Plaza. You will gain access to this highly secured event with an official credential letter approved by NYPD.


UNIQUE ENTERTAINMENT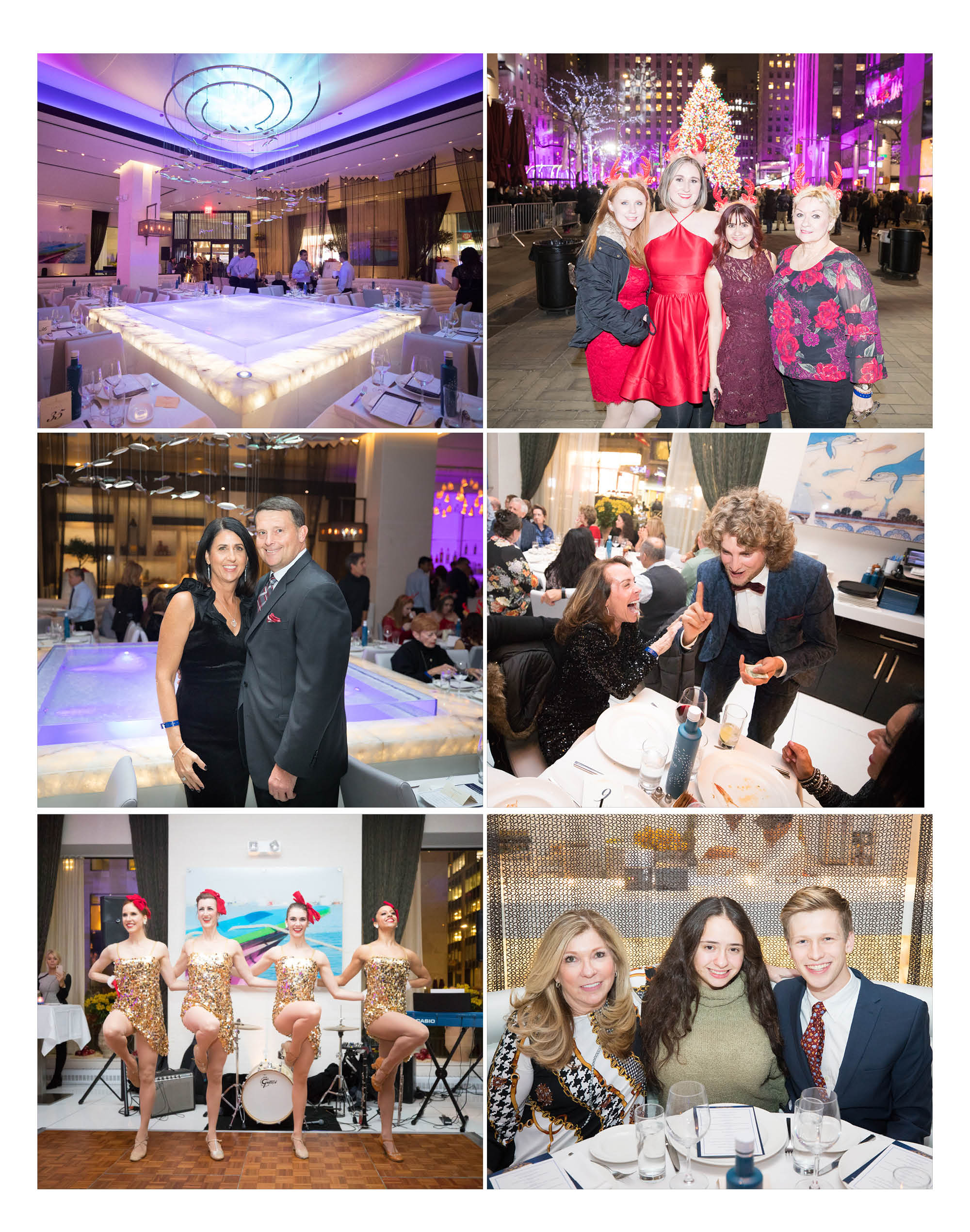 SPECIAL WELCOME BY PAST AND PRESENT ROCKETTES
Guests will enjoy a memorable experience with several past and present Rockettes from the world-famous Radio City Christmas Spectacular®! These talented dancers will welcome you and share stories about life on this world class stage, pose for that once-in-a-lifetime holiday photo and help us all get into the holiday mood!


LIVE CABARET TRIBUTE TO FRANK SINATRA
Steven Maglio, world-famous performer of Sinatra repertoire and heralded Frank Sinatra tributeer. This renowned vocalist and recording artist has delighted audiences worldwide. He has performed for countless celebrities, including the families of Frank Sinatra and Dean Martin, the Kennedy's and President Trump. His acclaimed show has been booked at the hottest venues in New York, Atlantic City, Las Vegas and Beverly Hills. He is a true New York celebrity in his own right.


LIVE DJ – CELEBRATE THE HOLIDAYS
Dance the night away to the sounds of our DJ who will get you rocking around the Christmas Tree!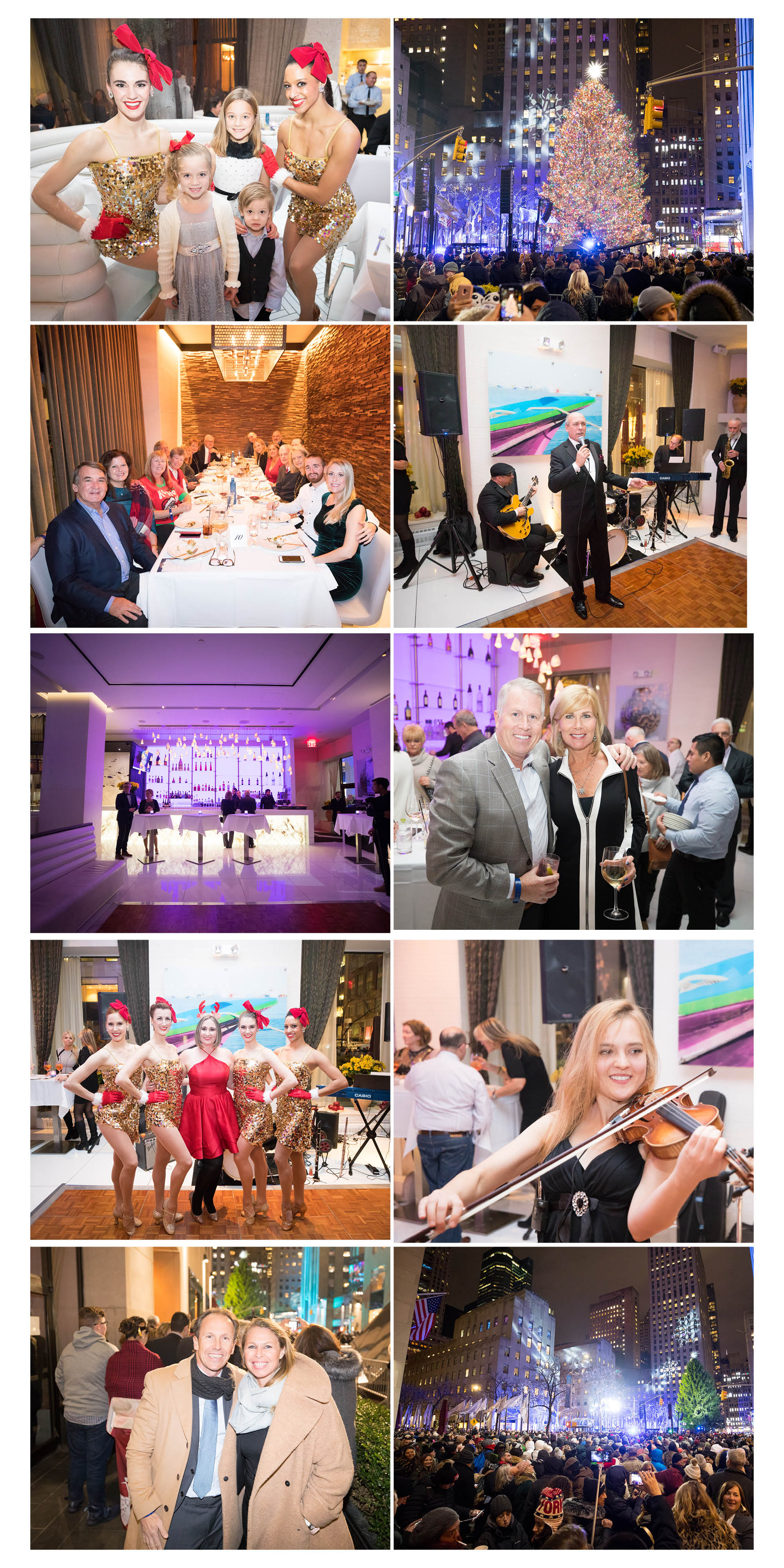 ---

SAMPLE MENU
This is the menu from our 2018 Gala. This year's menu will be just as wonderful.
HORS D'OEUVRES
Keftedes - traditional Greek meat patties
Tiropita - cheese pies
Spanakopita - spinach pies
Grilled Shrimp
Calamari - rings of fresh and tender calamari, lightly pan fried
Greek Spreads - served with Pita bread
Chicken Kebabs - grilled marinated chicken skewers

APPETIZERS
Grilled Octopus
Kolokithi
Fried Calamari
Greek Salad


MAIN COURSE (Choice of One)
Salmon
Filet Mignon
Chicken


DESSERT
Fresh Fruit Platters
Baklava
Karidopita


---

WHAT PEOPLE SAID ABOUT OUR THANKSGIVING DAY EVENTS
"I love spending the holidays in New York City. It is truly amazing. Your VIP Pass helped us to experience something unique; The Rockefeller Christmas Tree Lighting. My husband enjoyed the atmosphere, food and open bar"
- Jennifer, London, UK


"We love using Your VIP Pass for our holiday getaways. This past year we attended the Rockefeller Center Tree Lighting and enjoyed it tremendously."
- Greg, Toronto


"My mother has always wanted to see the Rockefeller Christmas Tree Lighting. She finally got the chance this year and was thrilled. Your VIP Pass did a great job. The entertainment was great and the choice of food and drinks were perfect."
- Jane, Los Angeles
All sales are final and incur 100% cancellation penalties.