Rock/Creek Lecture Series & Dinner at LWFF presented by Spectruss
Eat tacos. Drink beer. Raise money for TRGT. Join us for the inaugural Rock/Creek Lecture Series Dinner at LWFF
About this Event

On Saturday, Jan. 26 the Lookout Wild Film Festival presented by Spectruss will feature a full day of the world's best outdoor adventure and conservation films. But everybody's got to eat, right?
LWFF has partnered with Rock/Creek, the Tennessee River Gorge Trust, and Chattanooga Brewing to host the inaugural Rock/Creek Lecture Series Dinner at the Tivoli between the blocks of films on Saturday. Price of the dinner includes tacos from Mojo Burrito, beer from Chattanooga Brewing and a special stainless steel LWFF glass. Those in attendance will enjoy a brief filmmaker Q&A, followed by a lecture on "The Importance of Wildness" by Rick Huffines of the Tennessee River Gorge Trust.
The Rock/Creek Lecture Series Dinner is intended to raise funds for TGRT while providing an opportunity for LWFF audience members to interact over dinner. Space in the Rehearsal Room at the Tivoli Theatre is limited to the first 60 diners to register.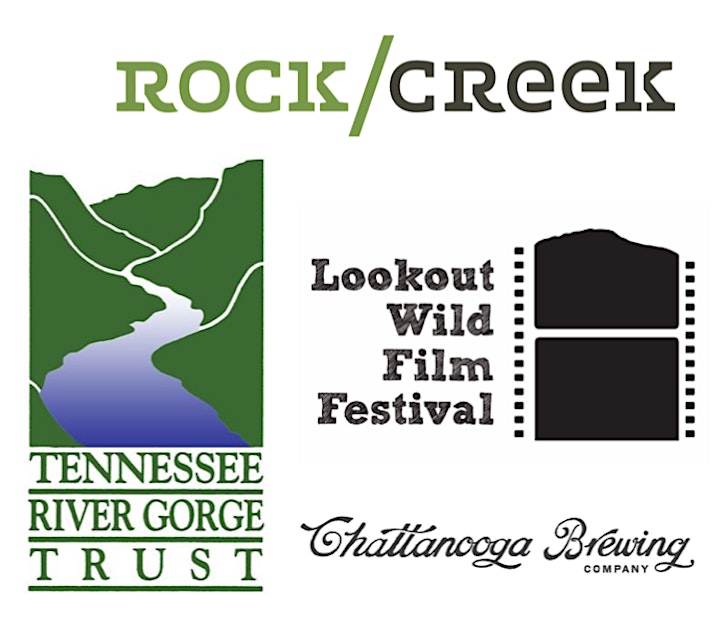 About Our Speaker
Rick Huffines
Executive Director, Tennessee River Gorge Trust
Rick joined the Tennessee River Gorge Trust on January 7, 2013 after retiring from a 26-year career of public service with the US Fish and Wildlife Service where he has worked throughout the Southeast in five different states in various capacities. Most recently, Rick served as the Deputy Regional Chief of the National Wildlife Refuge System. Rick spent his youth in Old Hickory, Tennessee roaming the banks of the Cumberland River where he was inspired at a young age to follow his passion for conservation. He attended Middle Tennessee State University and graduated in 1986 with a Bachelor of Science Degree in Plant and Soil Science with an emphasis on Wildlife Management.