Rock Your Biz LIVE Preview Event

Tuesday, January 29, 2013 from 7:00 PM to 9:00 PM (EST)
Event Details



Are you a Conscious Business Owner determined to make 2013 Your Best Year Ever yet you still struggle with working too hard with not enough results?


Join us for this FREE Preview Event to learn about what keeps YOU from enjoying lucrative and sustainable success and how you can make 2013 YOUR BEST YEAR EVER!


At this Event You Will Discover How To:


OVERCOME the Biggest Blindspot that Conscious Entrepreneurs have that keeps them (and YOU) from Skyrocketing Your Business.


SEE OPPORTUNITIES that already exist in your world that will help you to Get Clients Faster.


INCREASE YOUR INCOME with Minimal or

NO

Prospects.


It's a NEW Year and I know you are just as excited as we are to make this YOUR year!


Unfortunately, the biggest thing that will stop you from manifesting that is... YOU.


WHY?


Because it's hard to see the forest from the trees when you are stuck, stagnant or in any kind of struggle.


That's where we come in.


Every day, we speak with business owners just like you who are SICK & TIRED of:


Being broke or just barely getting by.


Struggling to make your business grow.


Working extremely hard everyday only to not get the results you seek.


Not knowing where to put your energy to see the best return on investment.


Struggling with technology but wanting to be able to reach more people.


Let's face it, the busy-ness of being in business is exhausting! And at times you may think, maybe I should just get a "real job" and call it quits!


We understand because, we've been there!


Literally, less than two years ago, we were sending out our resumes and ready to totally give up on our business. We were struggling to pay our bills, working WAY to hard with little to no results, and spinning our wheels in every direction hoping something would eventually pay off.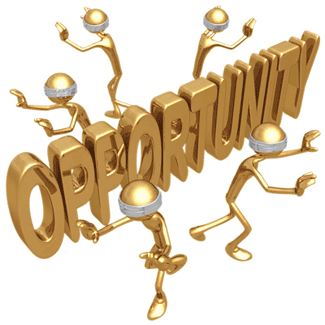 The funny thing is, the answer to our prayers was right in front of our face the whole time, we just couldn't see it because we were so caught up in the struggle. In fact, we were down right BLIND to the opportunities that were available to us.


So what did WE do to turn this around?


We became committed to looking at our life and business DIFFERENTLY.


We engaged the support of people and mentors around us and we become EYES WIDE OPEN to what our prospects were telling us they wanted (instead of trying to offer them what WE thought they wanted). Does that sound familiar?


Once we made the time to really HEAR what was being subtly (and sometimes not so subtly) told to us by the people we were trying to engage as clients and to really SEE what opportunities were around us and take ACTION (not always the comfortable kind), we started to see things turn around.


MASSIVELY!


Today, we are thrilled to report that neither of us got a J-O-B! (Phew!) And have since gone on to build a successful, multiple six-figure coaching business, in a brand new region with a tribe of just over 100 people.


And now, we want the same for YOU!


If you are NOT...


Making the money you desire

Attracting the clients you deserve

Feeling excited and enthusiastic about your business

Able to quit your day job

Living the life of your dreams


...then you are in need of support for you and your business.
You've heard the phrase, work smarter, not harder right?
It's time to get the results you have always wanted!


Join us LIVE on

Tuesday, January 29th at 7pm

to see what we can do to help YOU Accelerate and Live Your Dreams...this YEAR!


Believing IS Seeing-

Who Are Rono & Sierra?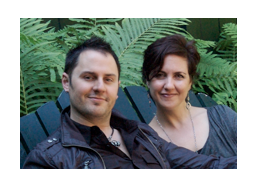 Rono & Sierra are often described as a dynamic duo and a transformational force. As life and business partners they have a gift for helping others see past the limitations of the mind. Using their diverse knowledge, deep intuitive gifts and new thought leadership skills, they offer clients an opportunity to stretch beyond their circumstances to create the life of their dreams.
They are most fervent about helping world changing business owners and women to express their passions in the world and get their message heard. To live a life that is as fulfilling on the inside as it is on the out, is the true definition of a Life Stylized. It is their soul mission to help others achieve this experience.
Learn more about Rono & Sierra at LifeStylized.com
____________________________________________
Tribe Success Stories...


Since working with Rono and Sierra, I have re-branded my original business, started a new, complimentary business and increased overall sales by 20%. More importantly, I have a lot more confidence and happiness. And, I'm just getting started!
- Donna M Panzl, MA, LMT  at BeWellWithDonna.com

Working with Rono and Sierra helped me to bring in over $1200 in less than 4 weeks (and during the crazy holiday season) which was the biggest revenue month I've had so far...and I just began my business a few months ago!  
- Alaina Mormile, Yoga Therapist

My business was struggling to take off because of my exhaustion from working my day job for so long. Rono & Sierra helped me see that I could earn even more money in less time by focusing in on a few key pieces of my business.  I am happy to report that I have officially quit my day job and have since had my first record month of sales! 
- Peggy Gray, Clothing Designer at 22ShadesofGray.com
When & Where

The Life Stylized Center
444 Broadway
#302
Saratoga Springs, NY 12866


Tuesday, January 29, 2013 from 7:00 PM to 9:00 PM (EST)
Add to my calendar
Organizer
Life Stylized
Rono & Sierra are often described as a dynamic duo and transformational force who have dedicated their life's work to supporting women & couples create greater success in life, love and business.
Sharing over 30 years of adventure together as friends, business partners, lovers, husband and wife, change agents, pleasure provocateurs and ambassadors of fun, Rono & Sierra help their clients transform struggle, exhaustion and stress into flow, ease and the ability to effortlessly magnetize and manifest what they truly desire in life.
Using their diverse knowledge, deep intuitive gifts and real life experiences and lessons, they offer clients an opportunity to stretch beyond their circumstances to create the life of their dreams and become the person that were always meant to be.
They offer a plethora of programs and live experiences through their company, Life Stylized; a bi-coastal based personal development company focused on lifestyle design and empowerment mentoring for women and couples.
Learn more about Rono & Sierra and their many offerings at LifeStylized.com or join their latest movement of women becoming more Fun, Fabulous & Feminine at: FunFabFem.com
Rock Your Biz LIVE Preview Event