Description
UPDATE: RTSB9 Merchandise is now on SALE. Purchase your limited edition shirts, tanktops, and hooded sweaters before they sell out! Proceeds goes toward the Rock The School Bells Scholarship.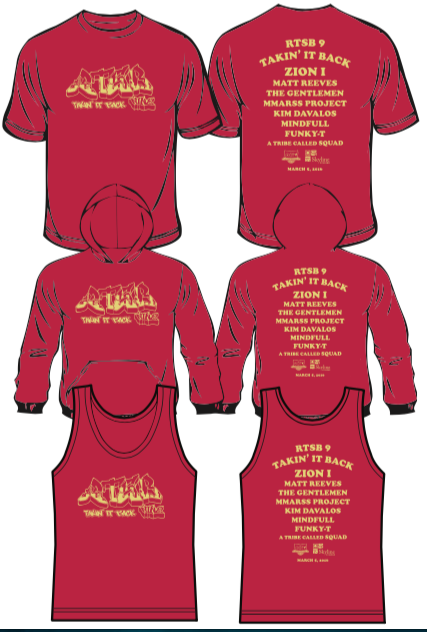 ---
We are pleased to announce that Rock The School Bells (RTSB) is back for its 9th year!
The theme of Rock The School Bells 9 (RTSB9) is "Takin' It Back." Social and cultural gentrification has impacted many of our communities in cities such as San Francisco and Oakland, stripping away the spirit and beauty that made these cities home for many communities. We have also seen the cultural misappropriation and commodification in Hip Hop today that misrepresents the true essence of Hip Hop. The theme, "Takin' It Back" also refers to reclaiming stolen lands, cultures, and identities, as well as redefining what education should be and looks like in our classrooms.
The conference will provide interactive workshops, group discussions, and local vendors and information booths. We will also have Lunch Special Emcee Cipher hosted by the CIPHER and an afternoon All-Styles Dance Battle hosted by the All Tribes SF - Universal Zulu Nation.
Our keynote speaker this year is San Francisco native, Dregs One.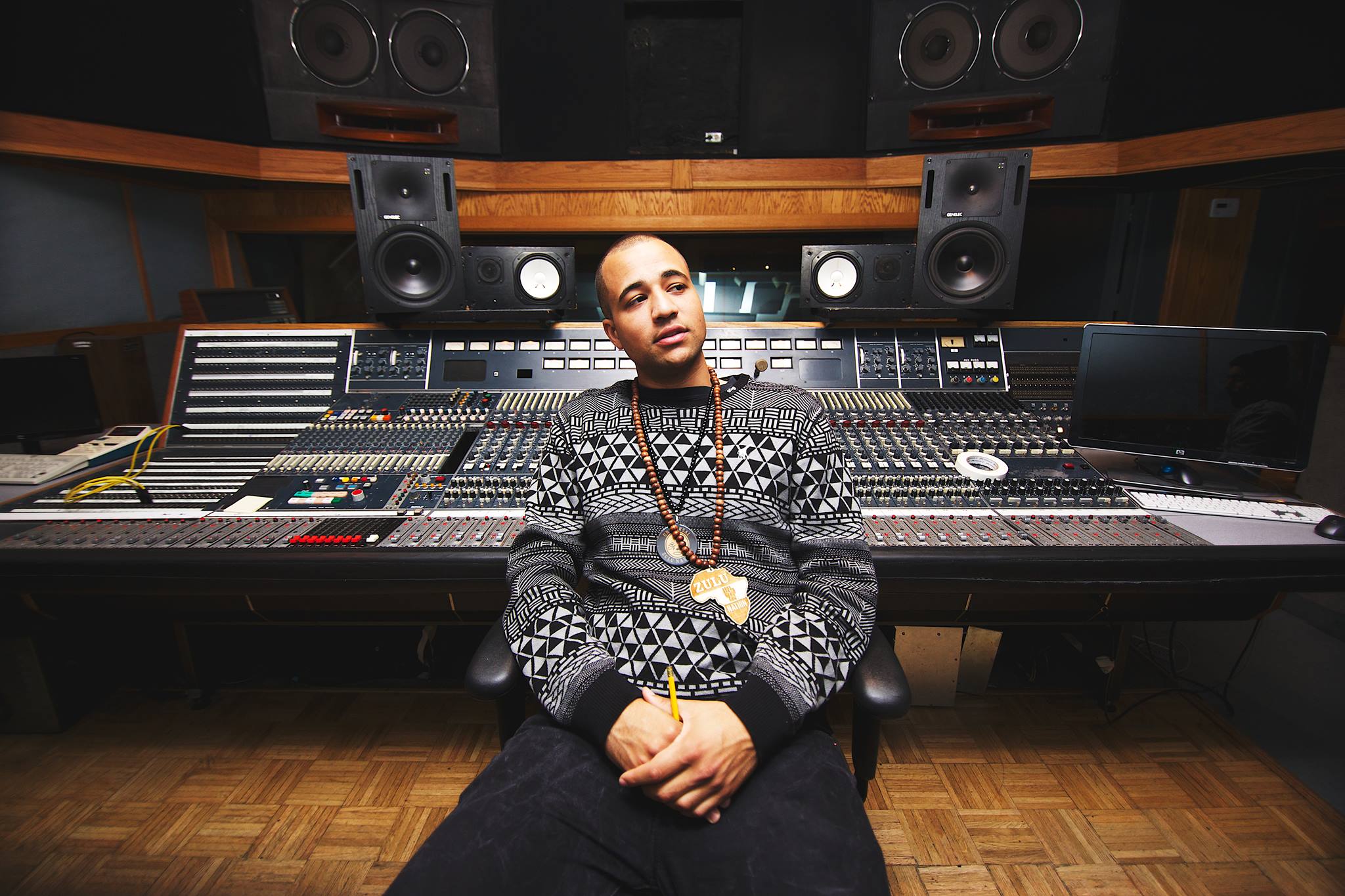 The conference is FREE for all youth and students 24 years old and younger. Food and refreshments will be provided all throughout the day for FREE. However, donations are always welcome at the event. Last year, we sold out so please reserve your spot today by getting your RTSB Conference ticket.

Conference Workshops and Panel Discussions include:
Not A Rebel, Just Indigenous: Rebel Music, Native America by Dr. Melissa Leal

Breakin' As I Learned by RJ Kool Raul

Beats From The Heart by Mike Tinoco

Take Back our City! SF Hip Hop vs. Gentrification by Dregs One, Juana Tello, & the 5 Elements Youth Program

We Live This by Paulskeee and special guests

Hip Hop 360: History and Evolution of Hip Hop with Zulu Gremlin
Featured local vendors include:
Frozen Kuhsterd
Hip Hop Chess Federation
Mixerfriendly
and many more.
Live performances by:
Funky T of the 808 Breakers
The Gentlemen
Kim Davalos
SDS Dance Crew
Mindfull
The Mmarss Project Live Band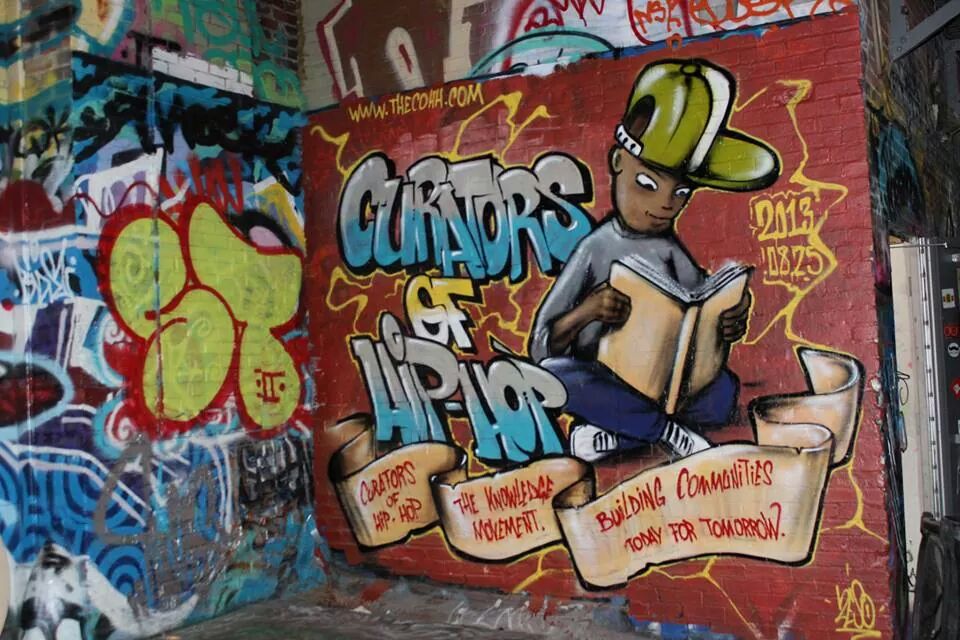 For more information about the workshops, log onto www.rocktheschoolbells.com.
We will close out the conference with a live performance by Zion I. We will also honor our RTSB Scholarship recipients and community allies.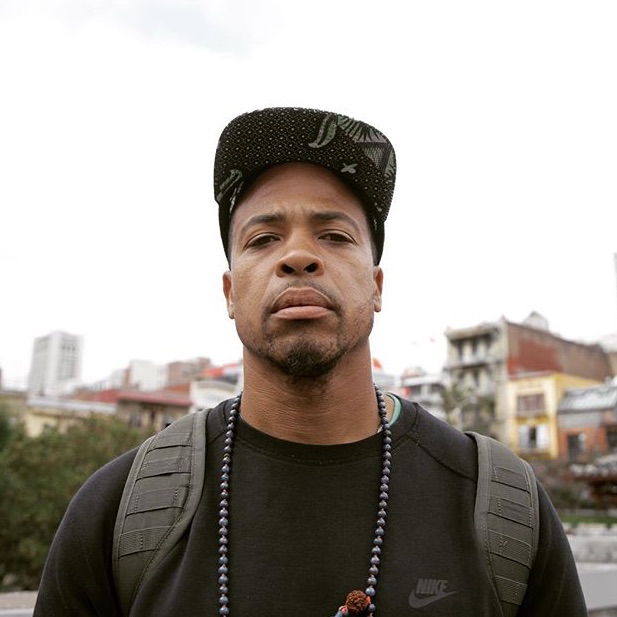 All proceeds from the event goes to educational scholarships for high school and college students.
Need more information?
I

f you would like more information about the event, please email i

nfo@rocktheschoolbells.com

.

For volunteering inquiries, please email clayb@smccd.edu

.

For vending and sponsorship inquiries, please email

mccarthys@smccd.edu

.
Social Media Information
Follow us on Instagram: @rocktheschoolbells #RTSB #hiphopiseducation #RTSB9
Follow us on Twitter: @rtsb
Like us on Facebook: www.facebook.com/rocktheschoolbells