Rock The School Bells 8 Hip Hop Conference and Benefit Concert

Saturday, March 7, 2015 from 9:00 AM to 7:30 PM (PST)
Event Details
We are pleased to announce that Rock The School Bells (RTSB) is back for its 8th year! This year, Rock The School Bells 8 will highlight workshops that educate our youth and community about the 5th element of Hip Hop - Knowledge. So, this year's theme is K.R.E.A.M. - Knowledge Rules Everything Around Me. To empower our communities, we must educate ourselves and each other. Knowledge is power.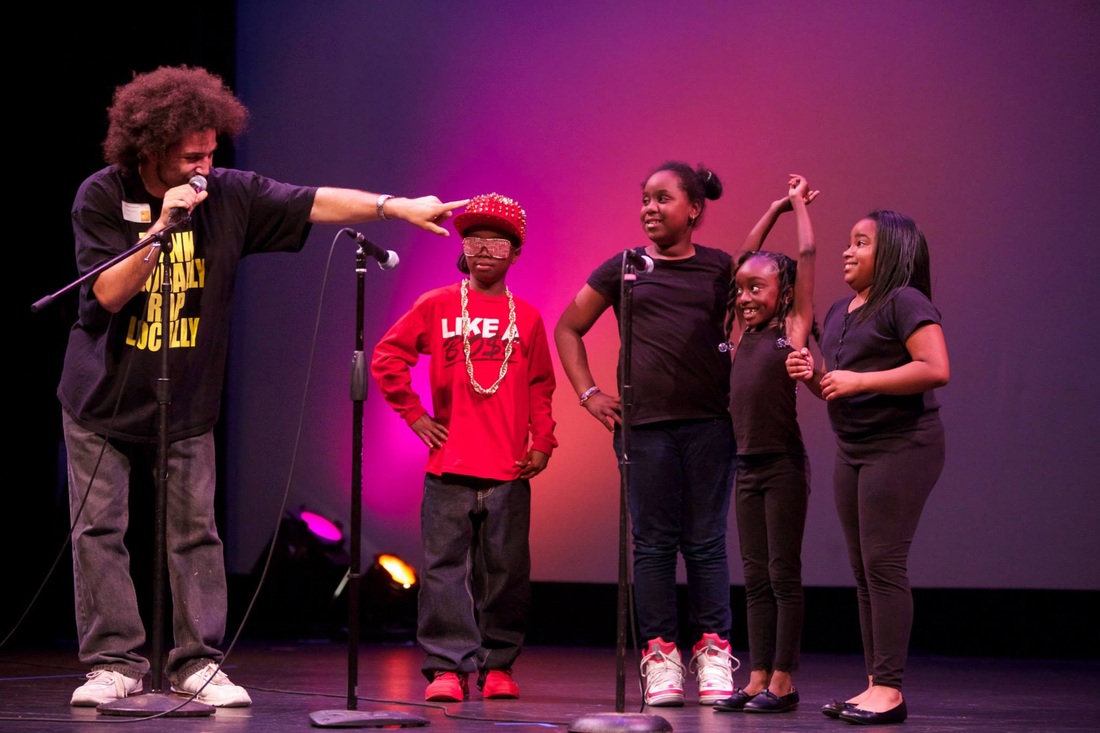 We will provide interactive workshops, panel discussions, live art, and performances. We will also have Lunch Special Emcee Cipher hosted by Urban Youth Society and an afternoon 4 Elements Festival where youth and students can participate in the All-Styles Dance Battle presented by Universal Zulu Nation - All Tribes SF, contribute on a graffiti mural with Bay Area graffiti legends, freestyle ciphers with Urban Youth Society, and learn how to DJ and scratch with the Special Tech DJs.
Our keynote speaker this year is Jasiri X.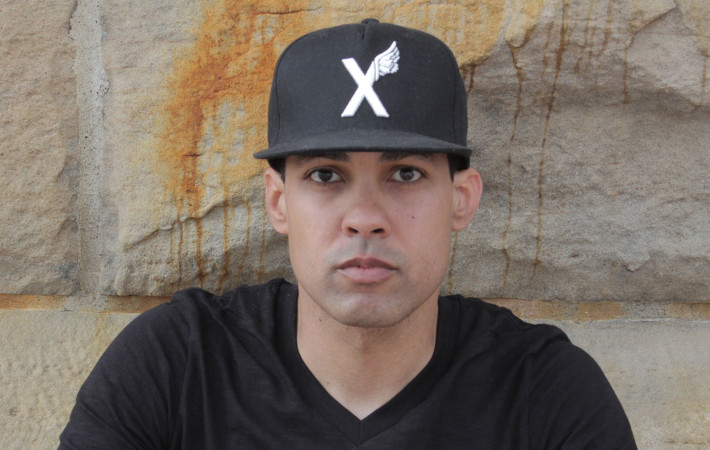 "A new millennium leader leveraging the transformative power of Hip-Hop, Social Media and Technology into a new brand of social change.  Jasiri performs nationally and internationally, delivers keynote addresses and speaks on scholarly panels.  Jasiri has worked in underserved communities as a mentor, educator and community leader.  He is a founding member of the anti-violence community organization, 1Hood.  After garnering over 1.5 million YouTube views for his conscious elevating Hip-Hop, Jasiri felt that it was imperative to provide training for young people in new forms of digital media, empowering them to change their own communities and to tell their own, often maligned and marginalized stories.  In 2011, Jasiri founded 1Hood Media Academy in Pittsburgh, where he leads a team of educators and artists in teaching young people media literacy, photography, videography, music production, creative lyricism, entrepreneurship, journalism and other 21st century skills.  Jasiri X is a new millennium Civil Rights Activist working closely with his mentor, Harry Belafonte to address social ills of today's society.  Jasiri is poised to lead a global generation in changing Hip Hop's bad rap (rep) by staying true to his artistic intention – FREEING MINDS ONE RHYME AT A TIME."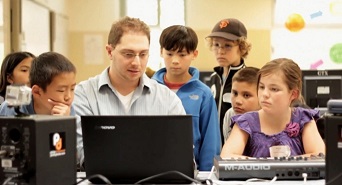 The conference is FREE for all youth and students 24 years old and younger. Food and refreshments will be provided all throughout the day for FREE.  Donations are always welcome at the event. Last year, we sold out so please reserve your spot today by getting your RTSB Conference ticket.  By participating in the RTSB conference, you get FREE access to the RTSB Concert Showcase.
 Conference Workshops and Panel Discussions include:
Intermediate/Advanced Breaking with Kool Raul Navalta

Rap Fundamentals: Mastering the Freestyle with Rap Force Academy

Looking for the Perfect Beat with Special Tech DJ

"A Better Tomorrow" Panel - Addressing Police Brutality through Hip Hop moderated by Davey D featuring Uncle Bobby, Jasiri X, Dregs One, Nina Parks, Kuttin Kandi, and Dr. Tony Jackson

A Story of Independence: Building A Hip Hop Legacy with The Curators of Hip Hop with film clips featuring Logic, Dee-1, Matt Reeves, and others

Hip Hop 360: History and Evolution of Hip Hop with Zulu Gremlin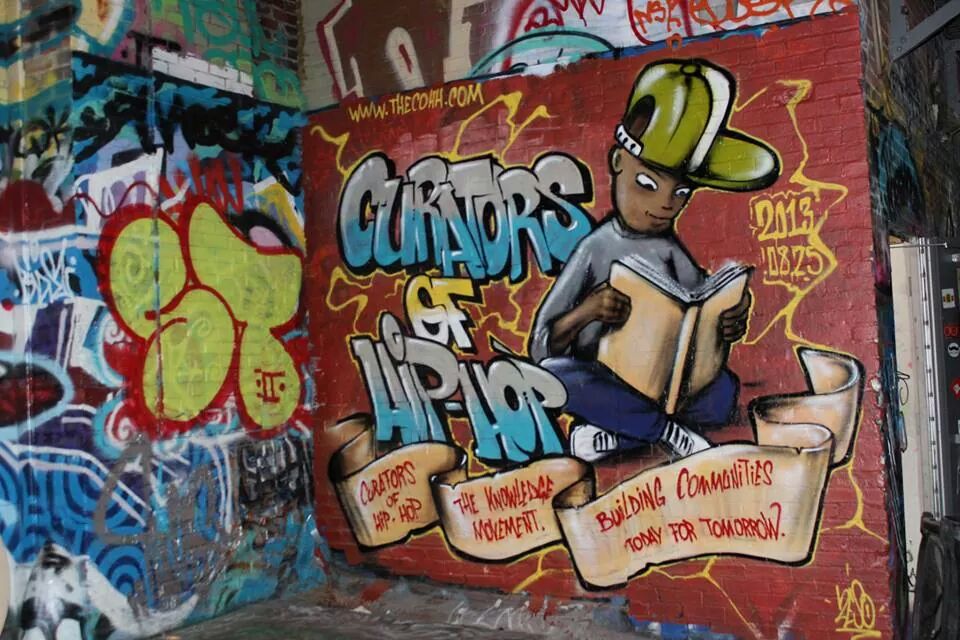 For more information about the workshops, log onto www.rocktheschoolbells.com.

We will close out the evening with our Rock The School Bells concert from 5:30-7:30PM with performances featuring Jasiri X, Medea Sirkas, a beatboxing exhibition between Frisco Beats and Mike Eachbox Tinoco, and many others.  We will also honor our RTSB Scholarship recipients and community allies.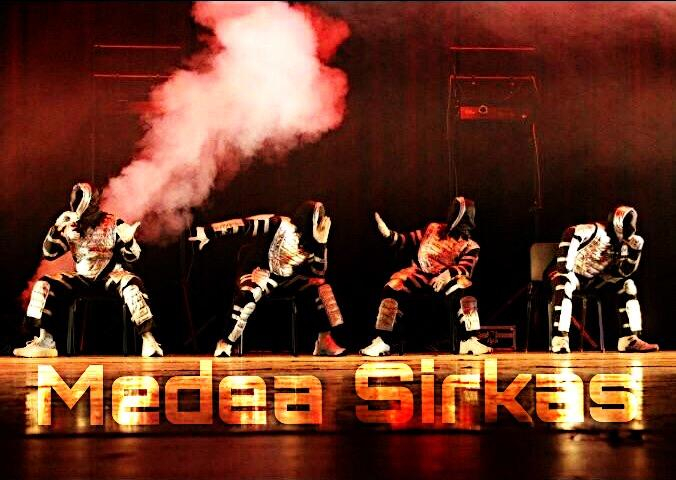 Various RTSB Ticket Prices:
Concert Early Bird Special - $7 (limited time only)

Concert Pre-sales - $10

Concert At-The-Door - $12 or $7 with a canned good

Concert & T-Shirt/Tanktop Special - $20 (limited quantities)
All canned goods will be donated to the Second Harvest Food Bank at Skyline College.

All proceeds from the event goes to educational scholarships for high school and college students.
Need more information?
I

f you would like more information about the event, please email i

nfo@rocktheschoolbells.com

.

For volunteering inquiries, please email 

vanson@gmail.com

.

For vending and sponsorship inquiries, please email 

mccarthys@smccd.edu

.
Social Media Information
Follow us on Instagram:  @rocktheschoolbells #RTSB #hiphopiseducation
Follow us on Twitter:  @rtsb
Like us on Facebook: www.facebook.com/rocktheschoolbells
When & Where

Skyline College
3300 College Drive
San Bruno, CA 94066


Saturday, March 7, 2015 from 9:00 AM to 7:30 PM (PST)
Add to my calendar
Organizer
Rock The School Bells
Rock The School Bells aims to empower and educate our youth about the importance of higher education and career exploration, increase awareness of the value of personal development and healthy lifestyles, and promote social change within their communities through Hip Hop.
Rock The School Bells 8 Hip Hop Conference and Benefit Concert