Sales Have Ended
Registrations are closed
Thank you for registering for Playground Tour! If your plans change please remember to cancel your tickets. Please do not arrive early to allow our sponsors time to set-up. Check-in begins at 10:00 a.m. and continue for the duration of the event. We look forward to rocking with you on June 14! ------------- Melissa Haak President, Little Trike Media, Inc. Editor-in-Chief, Little Lake County melissa.haak@littlelakecounty.com
Sales Have Ended
Registrations are closed
Thank you for registering for Playground Tour! If your plans change please remember to cancel your tickets. Please do not arrive early to allow our sponsors time to set-up. Check-in begins at 10:00 a.m. and continue for the duration of the event. We look forward to rocking with you on June 14! ------------- Melissa Haak President, Little Trike Media, Inc. Editor-in-Chief, Little Lake County melissa.haak@littlelakecounty.com
Description
Keep on rockin' with our FREE playdates in Lake County! The grand finale of our our whirlwind Rock the Playground tour with Advocate Condell Medical Center is almost here. On Monday, July 31st, it's a special evening performance featuring the Gurnee Park District Rec-Mobile at Betty Russell Community Park.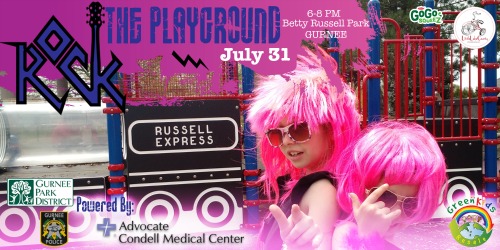 Rock the Playground - Tour Stop #4
The Grand Finale - A Special Evening Program
Monday, July 31, 2017 ~ 6:00 p.m. - 8:00 p.m.
Betty Russell Community Park
5300 Pinewood Rd., Gurnee
You'll be treated to a special guest appearance by the Gurnee Park District Rec-Mobile. Their roadies are loading up the van with plenty of games and fun for the kids!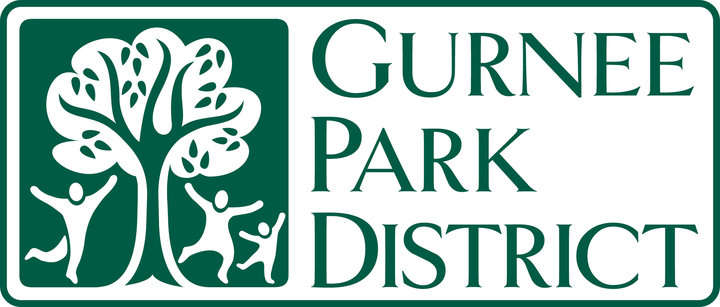 To help us make the rockin' world go round, we've invited some very special guests to take the stage with us...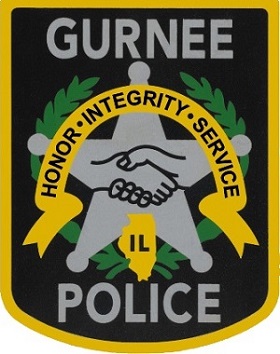 Wait, is that Sting?!? No it's The Police, the Gurnee Police Department that is... Their friendly officers will be accepting your used and/or expired car seats for recycling!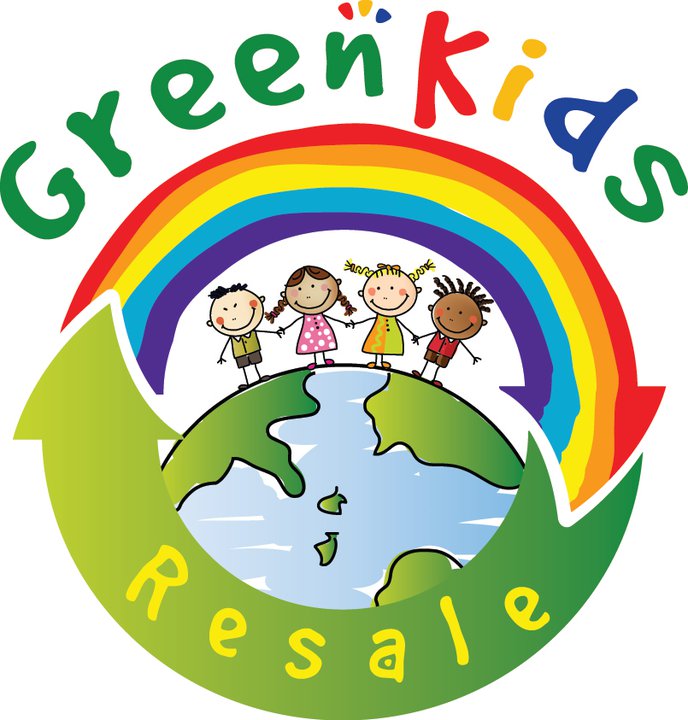 And to thank you for being so green, attendees will receive a coupon for Green Kids Resale. Bono will be so proud of you.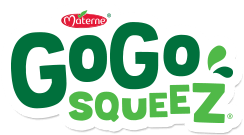 Because active kids need wholesome fuel for their playground adventures, our Official Snack Sponsor GoGo squeeZ will provide samples of their scrumptiously squeezable YogurtZ pouches at every stop on our tour. YogurtZ is "So Cool, It Doesn't Have To Be Cold." First come, first served - supplies are limited.
Please give a round of applause to Advocate Condell Medical Center in Libertyville for making this year's tour possible. Parents will get to meet with folks from both Advocate Condell Medical Center and Advocate Children's Hospital to learn about the resources available to support your family's health.

As if you needed more reason to join us, your kids will have a chance to test out Stomp Rocket, the original 100% KID-powered rockets for active, outdoor fun. Run, jump, STOMP and send your rockets up to 400 feet in the air. We'll select one lucky winner to receive a Stomp Rocket of their own at every stop on our tour!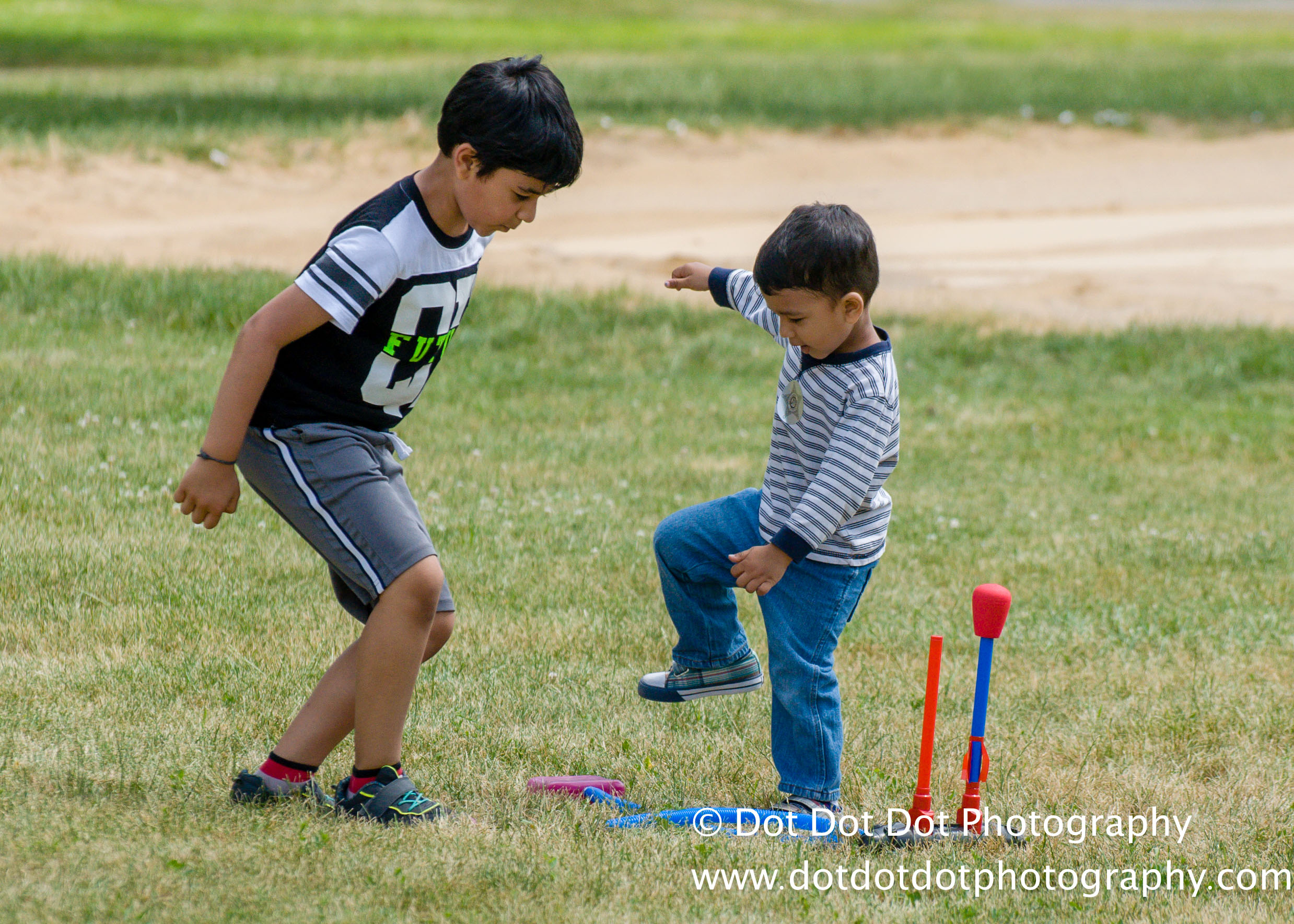 How can you resist? We promise nothin' but a good time at Betty Russell Community Park with Little Lake County and Advocate Condell Medical Center. Register NOW for the Grand Finale of Rock the Playground!
A Few Reminders BEFORE You Register

:
Our summer playground playdates are very popular events, please only register if you plan to attend and cancel if your plans change. No-shows prevent other families from attending.

Ticket holders who repeatedly no-show may be blocked from registering at future events.

Please have a printed copy of your ticket or have it pulled up on your phone when you walk in. All attendees must register with a valid email address.

Email addresses are shared with event sponsors.

Please do not arrive early to allow our sponsors time to set-up. Check-in begins at 6:00 p.m.

Please note by registering and coming to this event you are agreeing to our photography policy: Little Lake County reserves the right to photograph and/or videotape program participants. Photos and videos are for Little Lake County's use and may be used in in stories, Facebook posts, on our website, in promotional material and on any of our social sharing networks. By registering for this event you are agreeing to this and giving permission for your likeness to be used. If you do not wish to be photographed please contact the organizer before registering for the event.

In case of dangerous weather, playdate status will be posted on our Facebook timeline the day of the event and ticketholders will receive an email.