Description
Do you freeze up in front of the camera?
Could your biz benefit from sharing a product or message on Facebook Live?
Do you need more confidence speaking in front of a group?
If you answered YES to any of those questions, I invite you to join us for the 1st LADIES ONLY on-camera and confidence building workshop. Here are the topics we will cover:
Delivery to camera with clarity + authenticity

Image: what to wear on camera + best makeup

Confidence building tips

Media prep (for when The Today Show calls)

Voice projection + simple speaking tips

Power of the smile (we get nervous and forget it's the magic tool)

YouTube basics (how to open and close a video)

Facebook Live + Instagram video basics

Branding basics


Be ready to work! That's why it's called a WORKshop. We learn and grow from watching + interacting with others. Come with an open heart + mind and leave your ego at the door.
+++PLEASE KEEP SCROLLING FOR ENTIRE MESSAGE+++


SPACE IS LIMITED.
BRING BOTTLE OF WATER, PEN + NOTEBOOK.
LUNCH BREAK 1:30-2:30 Light lunch and healthy snacks will be provided.
PARKING INFO TO COME.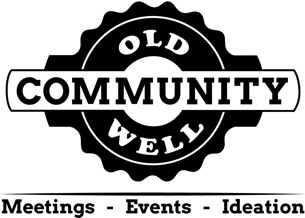 ---
I'm so excited to host my 1st workshop for ladies only! After doing these workshops over the past 3 years, I have found that they are filled with like-minded women (and only a few men) who have a deep sense of purpose and desire to live with more confidence. With the ever changing world of social media, everyone needs to sharpen their on-camera skills. It's a powerful tool to share your message, brand, products and business. I look forward to pulling out your greatness and helping you soar!
With love + ladyballs,
Tiff


Organizer of ROCK THE CAMERA || Ladyboss Only On-Camera Confidence Workshop w/ Tiffany Hendra
 After 30 years of working in front of the camera, I am passionate (and downright obsessed) with sharing my expertise and experience with like-minded ladybosses and influencers. Through The Coaching Sanctuary™, I offer interactive group workshops and holistic 1:1 coaching. Today's mission-driven entrepreneur must utilize the power of video to connect with their audience, but many are terrified of "putting themselves out there". My unique coaching strategy combines my own spiritual journey of overcoming a fear-based mindset and low self-esteem with years of experience on-camera. I've worked on many TV networks, but being on a reality show is just about the biggest and boldest platforms one can "put themselves out there" on. I wholeheartedly know the fear of being judged and criticized, but learned that sharing my gifts and story overpowers the fear. It's our responsibility to live our truth and fully express the gifts God gave us! My goal is to empower other women to own that truth for themselves as well.

Tiffany Hendra is on a mission to build confidence in women by helping them step out of their comfort zone, stop the comparison and embrace their gifts + talents in order to live more authentically, on and off camera. Tiff has worked on networks like NBC, Showtime, Comedy Central, FX Network, Vh1 and most recently Bravo's Real Housewives Of Dallas. Check out her YouTube Channel, Sanctuary Of Style for life, style and personal growth tips. She and her Australian singer-songwriter hubby Aaron Hendra reside in Dallas, TX. They love God, humanitarian work, tacos, coffee, traveling and Netflix binging.