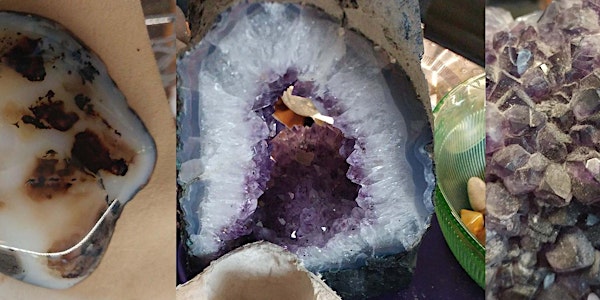 Rock Talk with Bumper presented by 2Cs & KOHI's Whatcha Got!
When and where
Location
2Cs Vendor Mall 215 S 1st St Saint Helens, OR 97051
Description
Bring in your rocks, minerals, gems, marbles, meteorites, and the like for expert help with identification and valuation! Bumper Harrison, longtime 2Cs' dealer and rock expert, will join KOHI's Whatcha Got for a special live broadcast from 2Cs Vendor Mall on Saturday, August 24th. During this free hour-long event, Bumper will assist rock hounds with identification and valuation of their specimens. The consultation with Bumper is free, but we suggest obtaining a no-cost ticket to reserve your spot, because we expect this will be a well-attended event. We're releasing 20 tickets guaranteeing time with Bumper. After that, we'll take folks as time allows. Bumper may stay with us longer, but no promises. Parents, this is a terrific opportunity for your young amateur geologist to talk with an enthusiastic expert. The event is 100% kid friendly, so feel free to reserve a spot for your youngster!