An in depth look at the Monterey International Pop Festival with Professor Mark Plummer of Aurora University
About this event
The Venue is pleased to present Rock Talk with Professor Mark Plummer.
The first in a four part series, the FREE lectures will take place on select Sunday afternoons December – June.
FREE – General Admission
Doors open: 2:30 pm
Show time: 3:00 pm
Length: 90 minutes
INDOOR SHOWS: MASKS & VACCINATION REQUIRED FOR ENTRY
All patrons will need to be fully vaccinated with an FDA emergency use-authorized vaccine in order to attend a show at The Venue. Proof of vaccination must be shown at the Box Office entrance, along with a photo I.D. to enter the event space. Patrons must be masked at all times, including during the show, except while consuming beverages while seated. Masks must cover the nose and mouth.
ABOUT THE LECTURE
Join Professor Mark Plummer of Aurora University for an in depth look at the Monterey Pop Festival. Credited as the first commercial American rock festival and the cornerstone event marking the Summer of Love, The Monterey Pop Festival made music history. The three-day concert event held June 16-18, 1967, at the Monterey County Fairgrounds in Monterey, California, the festival is remembered for the first major American appearances by Jimi Hendrix Experience, the Who and Ravi Shankar, the first Large-scale public performance of Janis Joplin and the introduction of Otis Redding to a mass American audience.
LECTURE CALENDAR
December 12, 2021, 3pm | Monterey Pop Festival
February 6, 2022, 3pm: | Stax Records / Black Music History
April 3, 2022, 3pm |Prog Rock
June 5, 2022 | Altamont Speedway Free Festival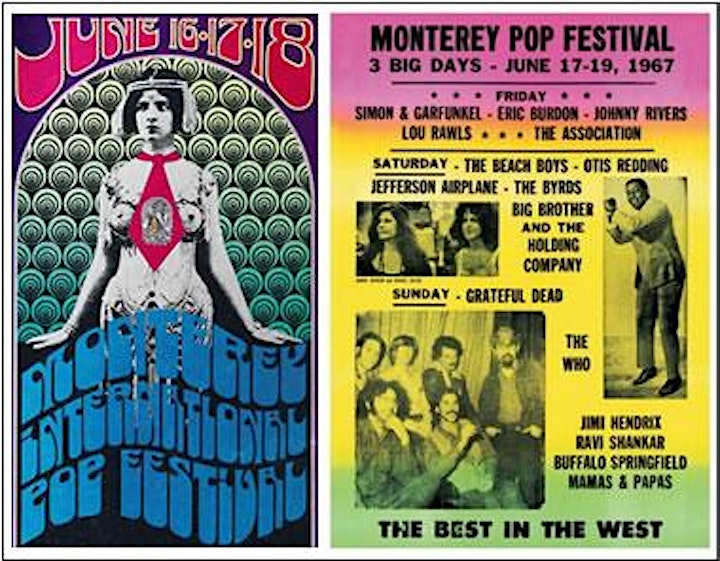 Organizer of Rock Talk Lecture Series | Part I: Monterey International Pop Festival
At The Venue, we book nationally-recognized talent in all genres of music from blues and big band, to rock and world music, and everything in between. Frequently, our opening acts feature regional and local musicians and songwriters. Our listening room seats 200 with no obstructed views, and our outdoor stage area can fit several hundred festival fans.
The Venue is operated by the Fox Valley Music Foundation, a 501(c)3 non-profit organization dedicated to music education, promotion and preservation.
Please check our website for information about parking. Enter from Water Street Mall. No reentry through the Broadway Street entrance. (Reenter through Water Street.)