Description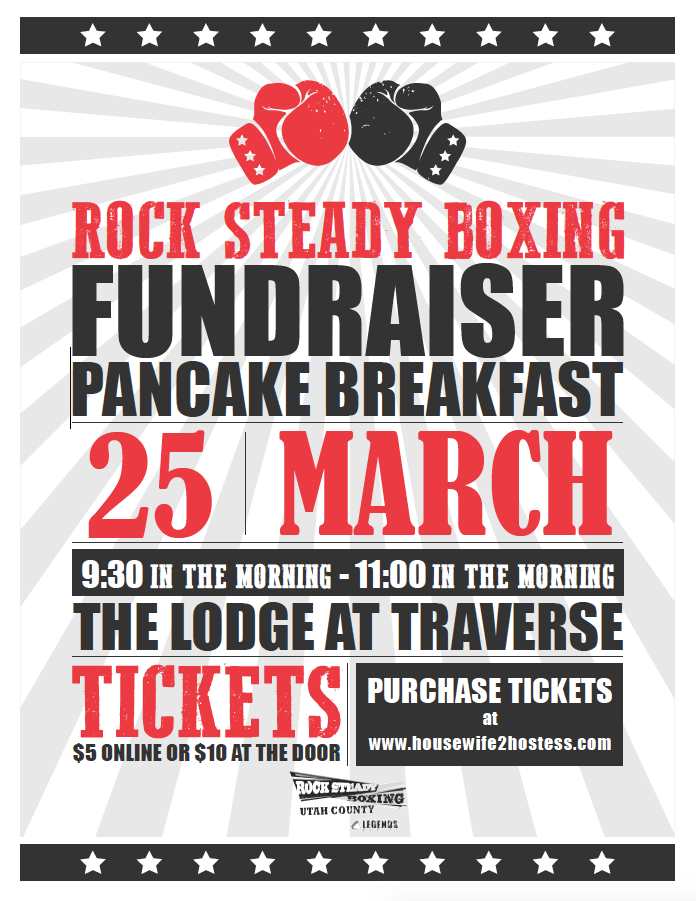 Please join us for a fundraising breakfast as we celebrate and honor the courageous boxers at Legends Boxing who are fighting back against Parkinson's disease with Rock Steady Boxing. Together will take a glimpse into the lives of our fighters, honor the Kahlert Foundation for their sizable donation and enjoy an all-you-can-eat pancake breakfast sponsored by Kodiak Cakes.
Our goal is to create awareness about the benefits of "fighter training" for those suffering from Parkinson's disease, share stories of success, educate as many people as possible about the benefits of this program and to raise $5000 for our local gym to directly impact the boxers at Legends.
Our needs include: an Automatic Defibrillator Machine, handicap accessible amenities like rails for bathrooms, and purchasing more gym equipment to better serve and help these members.
With your help, we can reach our goals and help even more people in our community find hope, success and community with Rock Steady Boxing!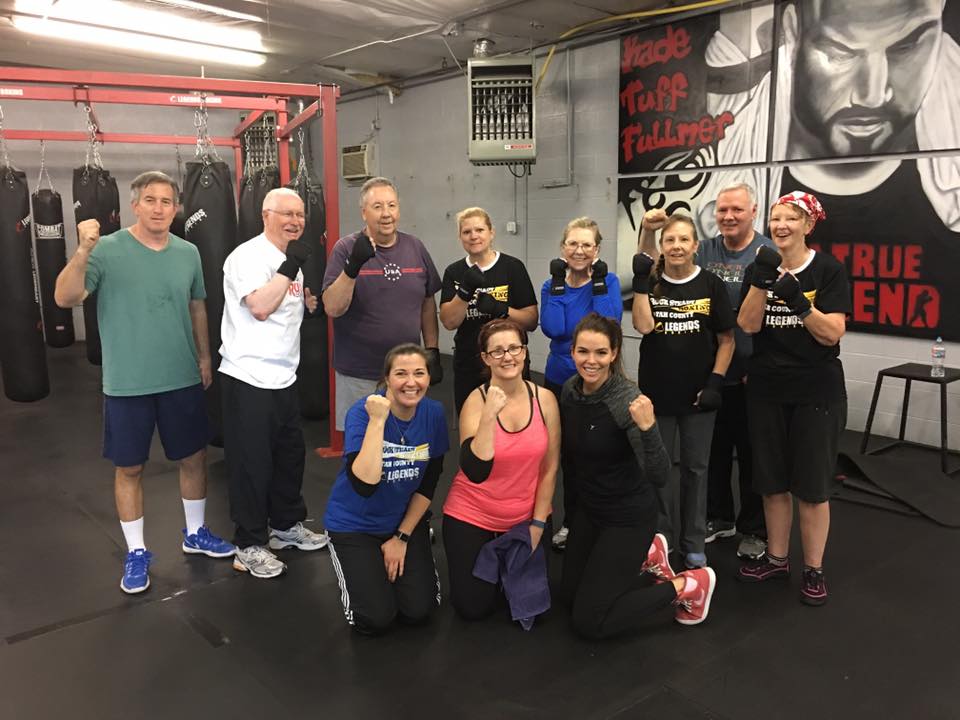 Parkinson's disease is a degenerative movement disorder which can cause deterioration of motor skills, balance, speech and sensory function.
The Parkinson's Disease Foundation estimates there are more than 1 million people in the United States diagnosed with Parkinson's disease, and more than 60,000 people are diagnosed each year. Various studies support that rigorous exercise, emphasizing gross motor movement, balance, core strength, and rhythm, have begun to suggest that certain kinds of exercise may be neuro-protective, i.e., actually slowing disease progression.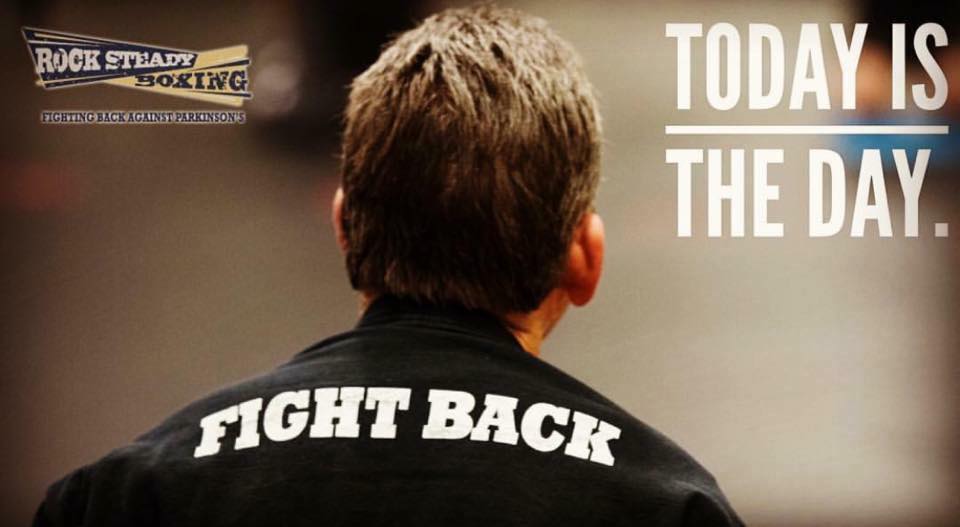 Rock Steady Boxing is a nonprofit 501(c)(3) organization (ID #20-5113083) funded primarily by private donations.
Your dollars make a difference. "Our Rock Steady Coaches have been so supportive and encouraging. The RSB classes push us more than we would ever do on our own. The other boxers and their "cornermen" have encouraged us every step of the way and become our new friends. These friendships keep you from feeling like you're all alone in your battle with Parkinson's. After just a few months of classes, our friends and family members are commenting on how much better Doug is doing. He is stronger, more engaged in life, and even smiling a bit here and there." – Carole Lucke
Please consider helping Rock Steady Boxing impact the lives of people with Parkinson's all over the world by giving what you can today!