Event Information
Refund Policy
Refunds up to 30 days before event
About this Event
Now more than ever being able to connect with your audience, through a screen, matters. Whether you need to sell a plan to management, motivate your staff, or deliver a sales pitch to an investor, we've got just the ticket for you. Our Ward Certified Rock Star Ready workshop will help you steal the show and deliver a presentation you and your audience love.
 Rock Star Ready starts with a  2-day, VIRTUAL, high-energy, skill-building workshop that will help you rock your next presentation.
Get Rock Star Ready and learn to:
Present and communicate your vision more confidently
Use your authentic voice to be more persuasive
Create more dynamic and motivating environments
Sharpen your delivery techniques
Connect with a community of fellow, like-minded rock stars!
What's next?  The tour continues with monthly webinars to reinforce your learning and add new skills.
Stage 2: Rockin' the Room (Using Digital Interaction and Activities)
Stage 3: Rockin' the Crowd (Engaging a Distant and Distracted Audience)
Stage 4: Rockin' your Content (Designing Presentations)
 It's time to move out of that comfortable backstage role; you were meant to be center stage.
Investment: $2,495 for your all-access pass. The 2-day kick-off and stages 2-4
Includes:
Live webinar training sessions with the whole group, smaller group coaching sessions, 1:1 coaching sessions, pre-recordings, and worksheets
Pre-work materials to drum up excitement for the days ahead
Post-session, and follow up suggestions to support you once you're done
A file of your recordings so you can come back and listen anytime
Backstage access to our Tips and Techniques Worksheets and Video Clips
Recorded lesson on how to present in person
Book now!  Seats are limited to ensure dedicated, personal coaching, and feedback.  
FAQs
Q: I get nervous presenting, should I just use medication or see a therapist?
A: We hear ya'. According to The Book of Lists, public speaking is the #1 fear among Americans, so we get it.  Come see us first and we'll give you some drug-free tips.  Wait, is coffee a drug?  
Q: Who should attend?  
A: You should attend, if:
You're a trainer looking to take your presentation skills to the next level
You're an expert who knows your stuff and wants to amaze your next audience
You're a leader who wants to capture and keep your team's attention during live or virtual meetings
You've ever attended a Ward Certified workshop or dream of joining our team
Q: What if my plans change and I need to cancel?
A: Your ticket price, less booking fees, is refundable up to 30 prior to the event.
Q: Are there discounts available?
A: Yes! Sign up before October 31st to take advantage of our early bird discounts.
Q: Is it true that if I complete all stages I am automatically Ward-Certified?
A: Not quite, but we love the enthusiasm! Once you've completed all 5 stages, live or recorded observation and feedback are the final steps before certification.
Q: How does this work virtually?
A: Really Well! We're taken our live content, pulled out the most important content and created a powerful session that includes a combination of live webinars, pre-recordings, small group coaching and 1:1 coaching session.
Bonus: We're including a recorded webinar that covers tips for presenting on an actual stage so that you're ready for that too!
Sign up now!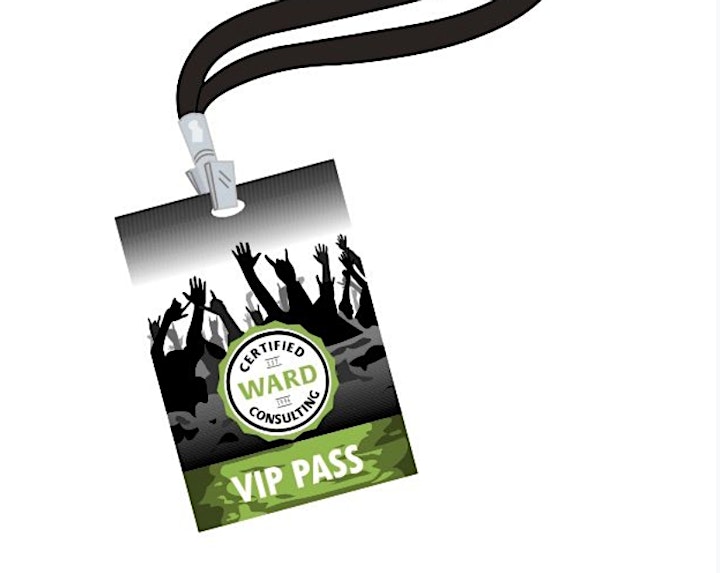 Date and Time
Location
Refund Policy
Refunds up to 30 days before event