Description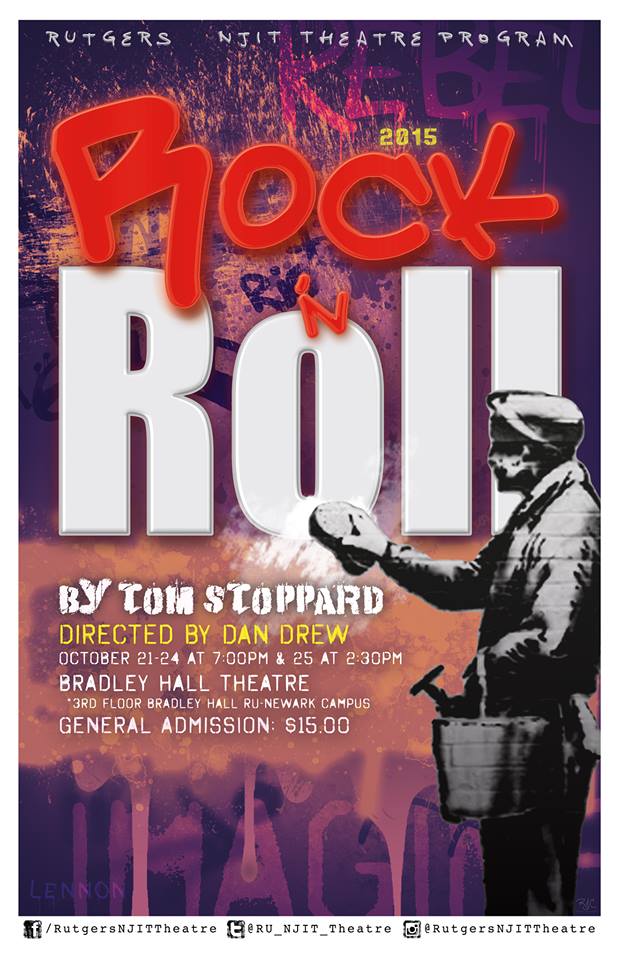 Rock and Roll by Tom Stoppard
Directed by Dan Drew
The play is concerned with the significance of rock and roll in the emergence of the socialist movement in Eastern BlocCzechoslovakia between the Prague Spring of 1968 and the Velvet Revolution of 1989. Taking place in Cambridge, England and in Prague and contrasts the attitudes of a Czech PhD student who becomes appalled by the repressive regime in his home country and his British Marxist professor who unrepentantly continues to believe in the Soviet ideal.
Bradley Hall Theatre, Rutgers-Newark Campus.
Located on corner of Warren Street and King Blvd., third floor.
General Admission: $15
October 21,22, 23, 24, 2015 @ 7:00 pm
October 25, 2015 @ 2:30 pm
Ticket Reservations held up to 10 minutes before curtain: theatre@njit.edu