Actions and Detail Panel
Rock City Striders Black Tie and Sneakers Gala
Sat, March 18, 2017, 6:00 PM – 10:00 PM EDT
Description
Dress to impress and rock your favorite sneakers for a gala that will help raise funds for the Rock City Striders Youth Track and Field Club.
Proceeds from the event will benefit all aspects of the organization/club.
There will be a:
• Music by DJ Don Juan
• Silent Auction
• 50/50 Raffle
• Buffet Dinner Catered by Bayley's
• Unlimited Wine, Beer and Soda
• Plus Lots of Entertainment
SILENT AUCTION BASKETS

THE SWEAT
• Rock City Headband
• T-Shirt
• Bag of Replacement Spikes
THE SPRINT
• Pair of Puma Sneakers
• Water Bottle
• Rock City Cooling Towel
THE HYDRATOR
• Coconut Water
• Rock City Water Bottle
• Rock City Cooling Towel
• Sun Screen
THE OLYMPIC
• 32" Flat Screen TV
THE RECOVERY
• Wine Basket
• Wine Glasses

THE ROCK
• 50% OFF Rock City 2017 Outdoor Season $180 value


For More information contact: rockcitystriders@gmail.com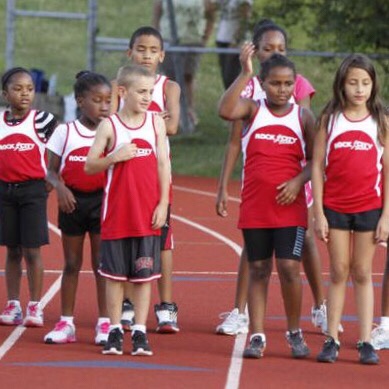 Mission: Rock City Striders Track Club is a community based track and field program that
provides training for children between the ages of 5 to 16 years old. The program which
began in 2011 offers young athletes an opportunity found nowhere else in Rockland County
a place to strive in the world of track and field. One of the purposes of the program is not
only to enable children to develop their individual athletic potential but to provide them
opportunities to learn lessons of discipline, leadership, sportsmanship, responsibility and
character.
Rock City Striders mission and vision is to provide a quality program for each youth and
their families through a constructive track and field experience that is based on individual
development and performance. To instill core values in each of our athletes that will ensure
their success both on and off the track, with the support of parents and community; and
to help improve the quality of life for both youth and families through physical fitness and
health & wellness education.