Description
Join the Rochester Healthy Living Revolution Community to learn and grow together! This event will be PACKED with powerful trainings that can help you grow your Juice Plus+ Virtual Franchise and inspire you to build your life and help those you love take their health and their financial futures to the next level.
TRAINERS
Dr. David Phillips, Ironman Triathlete and Harvard-trained phsycian
Dwana Scantlebury, Northeast Regional Director for the Juice Plus+ Company
Brian & Deanne Roes, National Marketing Directors
Ruthanne English, Senior Sales Coordinator
Corinne Benhamou, Sales Coordinator
Tammi Thrasher, Sales Coordinator
Elizabeth Lawson, Sales Coordinator


TICKETS
The tickets for the Rochester Regional are $15 per person. They are non-refundable and non-transferable. Please enter each attendees own name and indivdual e-mail address when the tickets are purchased. This includes representatives as well as non-representatives (spouses, guests, etc.) Everyone must have a ticket to attend*.
* The one-hour "Inspiring Healthy Living" lecture by Dr. David Phillips from 11:00 a.m. - 12:00 p.m. is free and open to the public, so you can invite anyone to come at 11:00 a.m. to attend this part of the event.


AGENDA
8:30 a.m. - 9:00 a.m. CHECK IN
9:00 a.m. - 10:40 a.m. JUICE PLUS+ BUSINESS TRAINING (paid attendees only)
10:40 a.m. - 11:00 a.m. BREAK (Guests begin arriving for...)
11:00 a.m. - 12:00 p.m. "APPLE OR SCAPEL?" BY DAVID PHILLIPS, M.D. (Free and open to the public- flyer below) *Childcare provided from 11:00 - 12:00 for your guests!
12:00 p.m. - 2:00 p.m. LUNCH ON YOUR OWN (Take your guests out to talk about Dr. Phillips' lecture!)
2:00 p.m. - 4:00 p.m. JUICE PLUS+ BUSINESS TRAINING CONTINUED (paid attendees only)
If you would like to reserve a room at the Hilton Garden Inn & Suites, please contact the front desk directly at (585) 424-4404. This hotel is approximately 10 minutes from the Rochester Airport (ROC).


Please share this invitation with your guests and invite them to join us at 11:00 a.m.!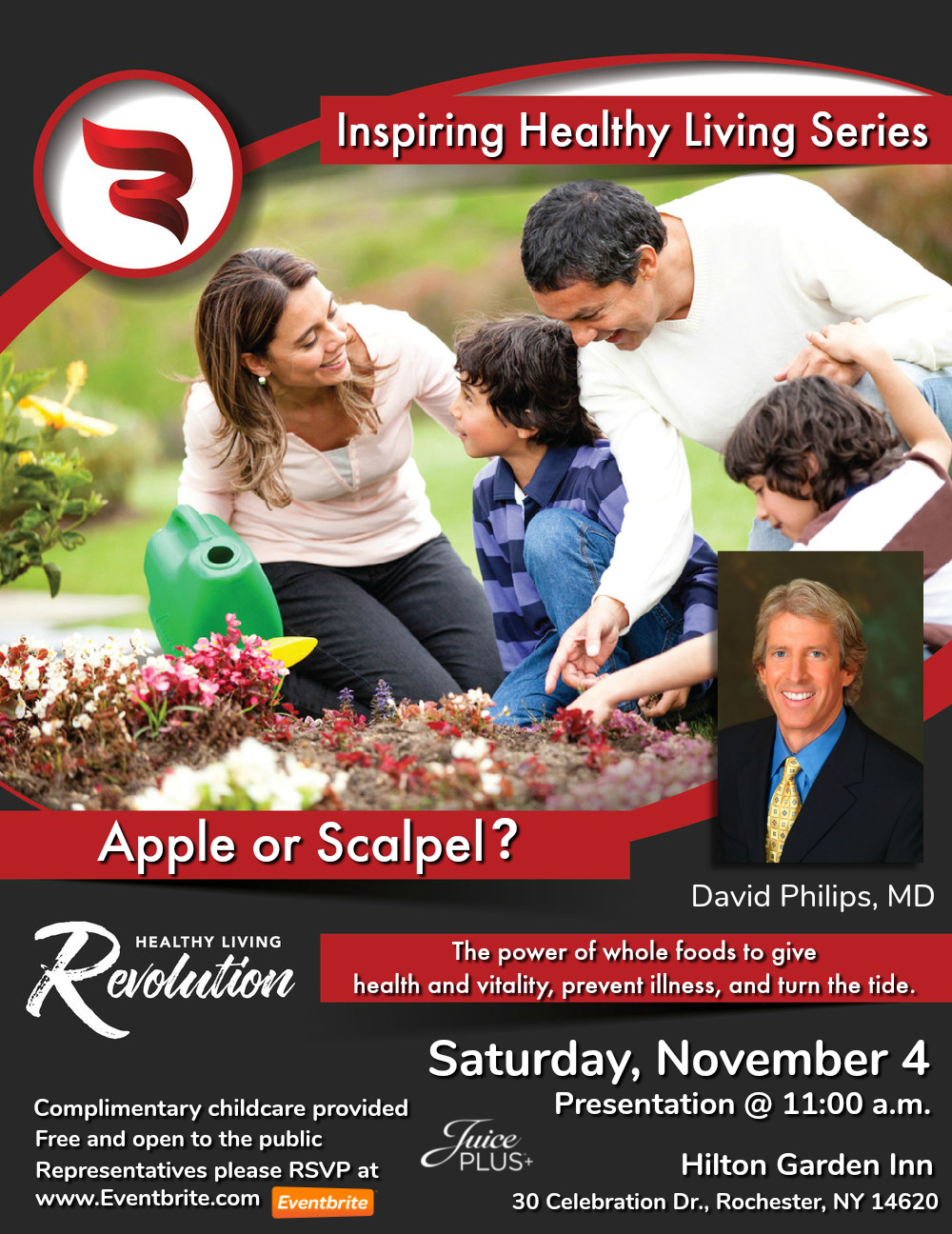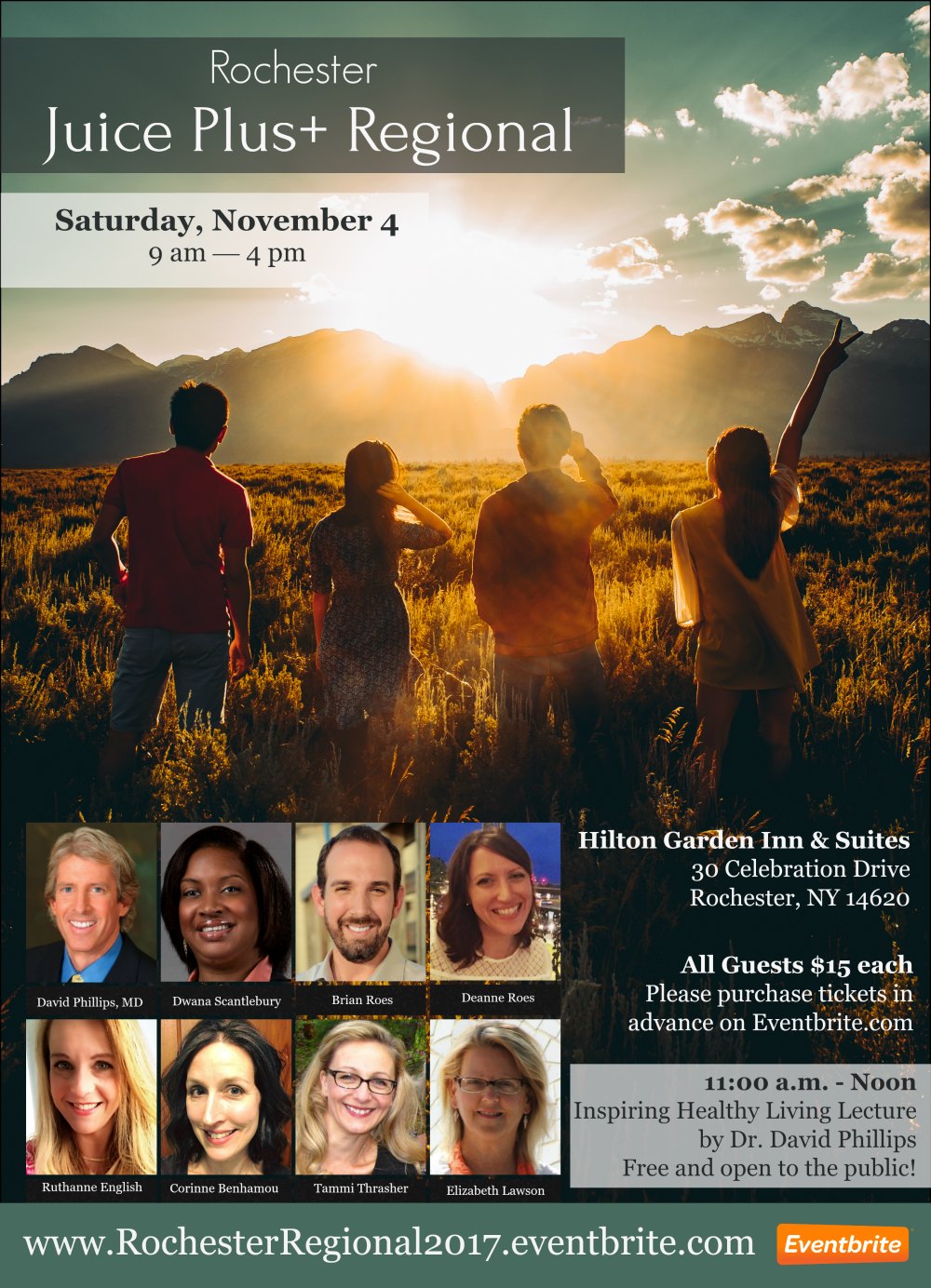 Date and Time
Location
Hilton Garden Inn Rochester/University & Medical Center
30 Celebration Drive
Rochester, NY 14620
Refund Policy