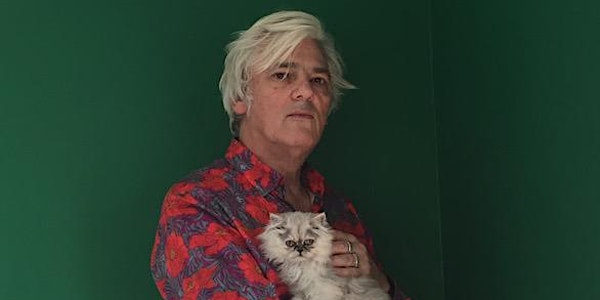 Location
The Hangar Theatre
801 Taughannock Blvd
Ithaca, NY 14850
Robyn Hitchcock, one of England's most enduring contemporary singer-songwriters and live performers, performs in Ithaca
About this event
Our community's health and well being is our top priority. To ensure the safest and most enjoyable experience during your visit to the Hangar Theatre, we are establishing the following COVID Safety Plan.
Effective immediately: Audience members ages 12 and older must be fully vaccinated, show proof of vaccination and valid government ID, and wear a CDC approved mask at all times indoors. Proof of vaccination will be required to enter the building and attend performances. Your proof of vaccination must show it has been at least 14 days after after having completed a vaccine series. At this time, results from a negative COVID test will NOT be accepted for entry for individuals (over the age of twelve).
Children under the age of 12 may attend the indoor performances if they provide proof of a negative COVID-19 PCR test result taken within 48 hours prior to when doors open. Rapid tests and other antigen tests will NOT be accepted. For information about PCR tests available in Tompkins County, visit the Tompkins County Health Department website: https://tompkinscountyny.gov/health/factsheets/coronavirussamplingsite.
Additionally, Hangar Theatre will continue to follow safety procedures already in place:
All patrons will wear CDC approved masks at all times indoors, regardless of proof of vaccine, including during the performance.
All tickets are for assigned seating.
Staff and signage will direct patrons on occupancy limits in restrooms.
The lobby of the theatre will close promptly after the show.
Concessions will be sold, however, food and drink may be consumed only in designated areas outdoors. No food or drink may be consumed inside the building.
Tickets and programs will be paperless/touchless.
Masks and hand sanitizer will be available on site.
If you are experiencing COVID symptoms on the day of your scheduled performance, please notify the box office and stay home.
If you already have tickets to a show at the Hangar Theatre and are unable or unwilling to adhere to this policy, you may request a refund at the following link at any point within the next 14 days (until 9/16 at 12pm). Refund requests: http://eventbrite.com/gettickets.
We will continue to update this policy to reflect current local, state, and federal guidelines.
Robyn Hitchcock is one of England's most enduring contemporary singer/songwriters and live performers. A surrealist poet, talented guitarist, cult artist and musician's musician, Hitchcock is among alternative rock's father figures and is the closest thing the genre has to a Bob Dylan (not coincidentally his biggest musical inspiration).
Since founding the art-rock band The Soft Boys in 1976, Robyn has recorded more than 20 albums as well as starred in 'Storefront Hitchcock' an in concert film recorded in New York and directed by Jonathan Demme.
Blending folk and psychedelia with a wry British nihilism, Robyn describes his songs as 'paintings you can listen to'. His most recent album is self-titled and marks his 21st release as a solo artist. Out on April 21 2017, the album is produced by Brendan Benson (The Raconteurs). Hitchcock describes it as a "ecstatic work of negativity with nary a dreary groove."
It has received rave reviews from UNCUT, Rolling Stone, Paste, Tidal and more.
"A gifted melodist, Hitchcock nests engaging lyrics in some of the most bracing, rainbow-hued pop this side of Revolver. He wrests inspiration not from ordinary life but from extraordinary imaginings…" – Rolling Stone
"These 10 gems slither, rock, roll, glide and shapeshift, coalescing around Hitchcock's typically anxious, strained but striking and immediately identifiable vocals." – American Songwriter
"Beloved of everyone from Led Zeppelin to REM, Hitchcock has only enhanced his status with this wonderful outing." – Hot Press
"Witty, moving and seriously catchy, Robyn Hitchcock is a glorious return for a man who wasn't really gone in the first place." – Paste Magazine