Description



Annual membership fees. Those paying by August will be

displayed in updated directory.


Each year over 50 industry leaders from to organizations as Google Brain, META, Google X, Linkedin, Pinterest, Nvidia, Facebook AI Research, IBM Watson, Uber, Tesla, Netflix, NASA among others will participate in our events. This RobotX annual membership gets you access to all of our "members-only" events for the year.

---
Ticket Type:
New or Existing Members - Annually Dues $200.00



---
Our Past Meetups Timeline

01.23
Topic:Household Robots: Are they ready to help?
William Feng, Facebook AI Research, Scientist

02.28
Topic:AI in manufacturing and optimizing supply chains to maximize margins and improve sustainability
Moataz Rashad, CEO of DeepVu

03.07
Topic:Interactive facial expressions and VR
Dan Cook, Founder at Eye Mynd

03.20
Topic:Perceptual Factors in AR
Stefano Baldassi, Director of Analytics & Neuroscience at Meta

04.10
Topic:A New Kind of "Google Maps"
Vit Goncharuk, CEO at Augmented Pixels

04.18
Topic:Workshop: Deep learning + Security + NLP With UC Berkeley AI Lab
Ted Xiao, Founder and President at ML@B
Raul Puri, Deep Learning Researcher at ML@B

04.27
Topic:Scalable bidirectional communication over the Web
Wenbo Zhu, Tech Leader at Google

05.09
Topic:RobotX Robotics Demo Day
6 Robotics startups + 15 VCs

05.16
Topic:AI in VR with IBM Watson
Michael Ludden, Program Director & Senior Product Manager, IBM Watson

06.08
Topic:AI Demo Day and Corporate Venture Panel
Christina Hsiang, SGA
Lee Chang, Baidu Ventures
Christie Pitts, Verizon Ventures
Joseph Tou, Sony Innovation Fund
Karl Meyer, Arcis Capital

06.15
Topic:Some Cool Progress of Tensorflow and Deep Learning
Xiaobing Liu, Senior Software Engineer at Google Brain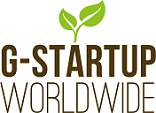 06.20
Topic:Big Funding Deal: Investing in AI Startups
Jenny Lee, Managing Partner, GGV Capital
Cyril Ebersweiler, General Partner, SOSV – Managing Director, HAX
Barrett Parkman, Partner, GWC Innovator Fund
Raymond Liao, Managing Director, Samsung NEXT Ventures

06.30
Topic:Innovation in Automated Facial, Object and Scene Recognition
Tianqiang Liu, Co-founder & VP of Engineering, Orbeus

07.06
Topic:Self-Driving Robots: A Next Big Wave in AI
Rui Li, Co-Founder and CEO at Robby Technologies

07.11
Topic:Salesforce Einstein AI Engaging The Full Workforce
Ayori S, Product Marketing Manager, Einstein (AI for everyone) at Salesforce
---
Get Your Annual Tickets &
Join Our Vibrant A.I. Startup Community At The Heart Of Silicon Valley
Member Benefits:
Complimentary access to our full event schedule. We meet once every two weeks to network & discuss innovations .(Totally 50 times per year)
Happy Hour, Foods & Drink

Featuring robotics, artificial intelligence, 3D printing, wearables, IoT, smart devices, and more.


Unite geeks, startups, investors, and executives to explore cross-border opportunities.
Local Industry's leading companies for keynotes, collaborations and business services
Upcoming Event Schedule:
09.07 Topic: The secret code of da Vinci Robotic Surgery, Wanxi Liu, Systems Analyst of Intuitive Surgical

09.26 Topic: ABB Ventures + Robotics, Grant Allen, Partner, ABB Venture, Scott Phoenix, CEO of Vicarious

10.02 Topic: Women in Tech, Rashmi Gopinath, Partner at Microsoft Ventures

10.12 Topic: @DJI To Drone, or Not to Drone? Romeo Durscher, Director of Education at DJI

10.26 Topic: From startup to corporate innovation: Designing and pivoting your go to market strategy to accelerate your success, Jonathan Grover, Innovation architect at Cisco

11.07 Topic: AI - From Technologies to Products "Xiaoya" Smart Speaker, Charles Fan, CTO, Cheetah Mobile

11.16 Topic: AI + IoT for Energy: Making the World a Greener Place with Verdigris, Mark Chung, Cofounder, CEO at Verdigris
Keep Updating and More...
Our Clients: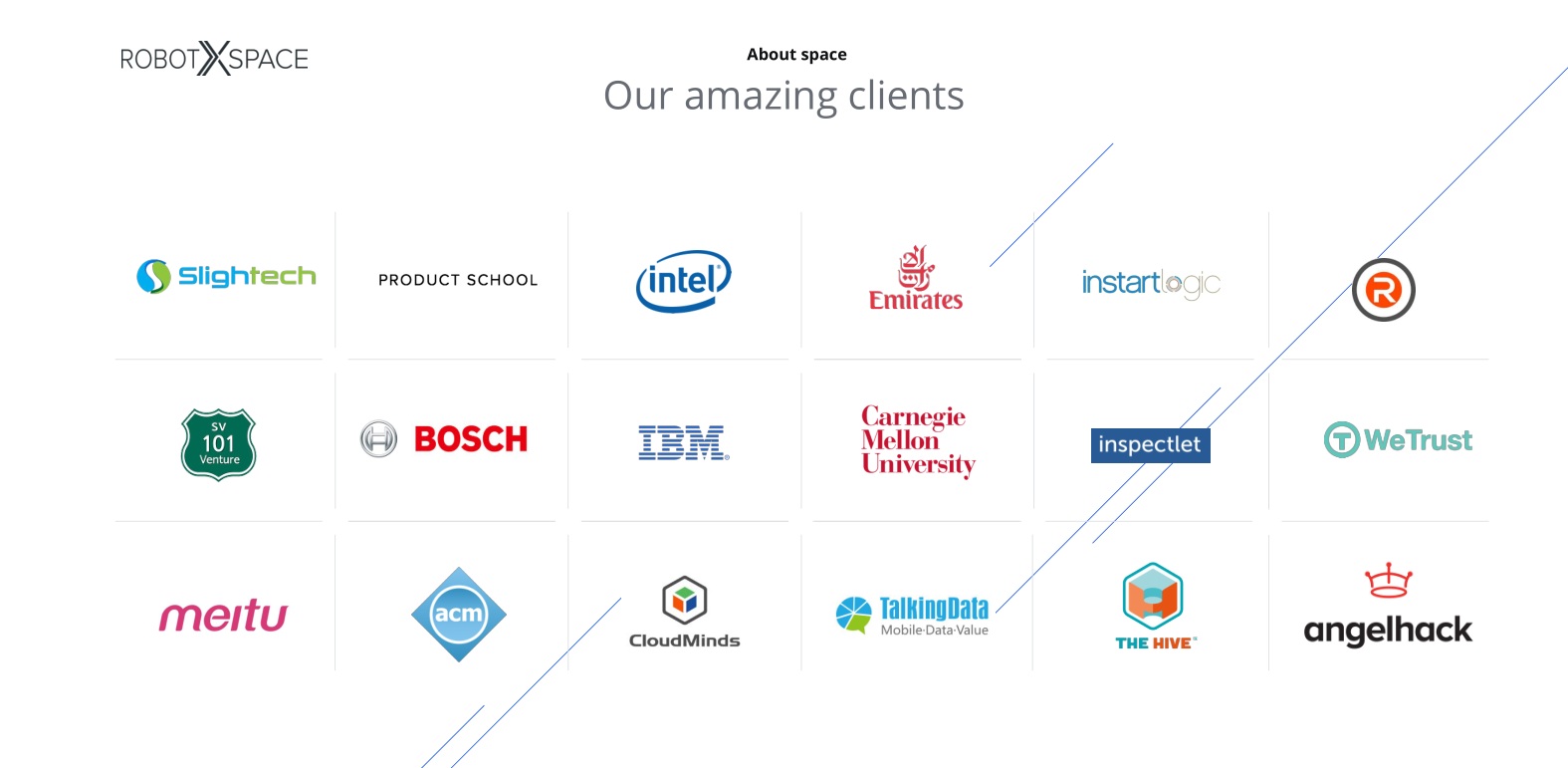 ---
More information: www.robotxspace.com or questions may be directed to email at info@robotxspace.com