Robotics & AI Connect Conference with: Innovative Use Cases in ML & AI
Description
21+. Join to:
Meet, network with and learn from experts in Robotics, AI and Machine Learning

Ask the experts your questions

Enjoy refreshments, beer, wine and more
Program for our session at 4:15 pm:
Talk 1:

Streamlining Data Preparation for Machine Learning and visual use cases from CapeStart projects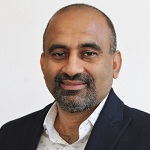 Presenter: Gaugarin Oliver - CEO & Founder, CapeStart
Gaugarin Oliver is a highly-accomplished Entrepreneur, CEO, Angel Investor and Mentor. He has launched and led sales for 4 startup companies and 2 new business initiatives, including founding and selling MyMediaInfo to Thomson Reuters. Gaugarin was a key player in a $390 million M&A transaction between two large corporations (NASDAQ and Thomson Reuters). His areas of expertise include natural language processing, speech recognition, marketing databases, business intelligence, wireless, call center and enterprise applications. He has experience doing business in the Asia-Pac, Latin America, European and North American markets.
Talk 2: Intro to Natural language processing (NLP) for e-Retail
Hear how an e-retailer used first an affinity matrix, then NLP, to accurately categorize product preferences and recommend similar items. From Louis Vuitton to Kate Spade, fashion products have fascinating correlations. This is a can't-miss event for fashionistas and data scientists alike.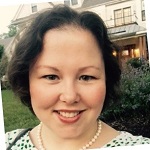 Presenter: Charis Loveland - Co-Founder, ML Assist

Charis Loveland has a decade and a half of experience in artificial intelligence, big data, new product introduction, file and hardware storage, and software development. She works as a product manager at Mozilla, co-founded a start-up in the machine learning space, works as an instructor of several business courses at General Assembly, and leads online courses about data science at MIT and Columbia. Charis serves as a coding instructor, mentor, and advocate for early STEM education and volunteers for several nonprofits that help promote greater diversity in the technology industry.
Talk 3: How AI Investing Technology Is The Future of Wall Street
Understand how billionaires are utilizing AI technology when investing and why everyone will be using it in the future. Randy's passion for technology and investing has brought him to be the Co-founder and CEO of iFlip Investor, an innovative Fintech company that is disrupting Wall Street with AI. This technology has been developed over the last 20+ years at institutional banks such as Deutsche Bank, Morgan Stanley, Brevan Howard and Bank of America.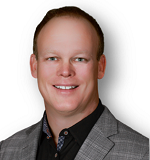 Presenter: Randy Tate, CEO & Co-founder at iFlip

Randy spent his earlier years as a successful collegiate athlete and then self-made entrepreneur. He grew an athletic apparel company to over $5M+ in revenue, then sold it to a publicly traded sporting conglomerate, Sports Chalet. For the last 10+ years he has trained thousands of employees and business owners on how to market effectively, grow sales and build sustainable growth in their companies. His passion for technology led him to one of the fastest growing software companies called Infusionsoft, which peaked with over 150,000 software users. As the VP of Business Training for customers, he developed and oversaw the expansion of the Elite Business Education curriculum program. Since then he has led as the co-founder and CEO of iFlip, SAAS Financial Technology Company. His passion is to empower all individuals to grow their wealth for the future through the use of AI investing technology.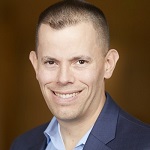 Chris Requena (moderator) - Lead Organizer, Boston New Technology and Business Development Rep, CapeStart
Chris is an app/software innovator, business grower, community builder and people connector. Since 2011, Chris has led the tech and startup group, Boston New Technology, growing it into one of the largest in the world. BNT startups get extensive publicity and support from the community at monthly events and via BNT's network. Chris works in business development for CapeStart, which offers the best value for enterprise-class software, app and web development services. Chris greatly enjoys collaborating with clients and users to design and build innovative solutions that solve problems. Chris also co-founded hubEngage, a platform for employee communication and engagement
Brought to you by:

CapeStart - Enterprise-Class Software Development and Data Preparation Services. CapeStart offers the best value for robust software development services, as well as data preparation services, for machine learning and AI. Our 275+ experts in design, development, testing, DevOps and product support, have delivered and maintained over 125 projects for clients. We specialize in building scalable web and mobile applications, machine learning solutions, ecommerce websites, search engine optimization and online payments. CapeStart is offering $5,000 in free services to new clients! To learn more, contact CapeStart BDR, Chris Requena, at: Chris "at" CapeStart.com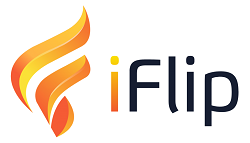 iFlip | Online Mobile Automated Algorithmic Stock Trading Software - Investing For You. No Confusing Fees. No Middle Man. No Experience Needed. iFlip is the only retirement and stock investment trading technology to use algorithmic intelligence (AI) to buy, sell and hold your money — Everything Done For You!

BooksTime: Hassle-Free Bookkeeping! BooksTime is a leading national bookkeeping service that solves a common problem: many entrepreneurs get bogged down in back-office tasks, so they don't have time to focus on growth. BooksTime clients get their own dedicated bookkeeper: a responsive and highly qualified expert who takes care of all monthly accounting & bookkeeping needs, using the latest automation tech to ensure accuracy. BooksTime offers specialized services for startups, e-commerce, and financial services companies. Contact us to schedule a free consultation at 888-90-BOOKS or contact@bookstime.com. Follow: @BooksTimeInc www.BooksTime.com

Ink'd Stores is a promotional marketing firm specializing in helping businesses of all sizes solve their marketing puzzles. Our service is one to one, which allows us to listen to your promotional needs and deliver solutions. More than having 'something to hand out', Ink'd Stores creates meaningful employee, customer and prospect engagement opportunities through deep industry knowledge and care. A few nice benefits include: No minimums on apparel and hats, On Site, 100% Self-Produced Production, Local to Boston, Ship Anywhere, Retail Storefront in Mansfield Crossing to see, feel and touch 7-days a week. Contact Jay Sapovits at jay "at" inkdstores.com or 774-266-2391 or visit us in person.
Full Agenda:
3:00 - Networking and Office Hours with beer, wine, soda, snacks & more
4:15 - BNT & Boston AI Network: Innovative Use Cases For Artificial Intelligence And Machine Learning in Havana meeting room (5th floor)
5:00 - Roundtable Talk
5:30 - Keynote: Innovations In Robotics And Ai: Key Factors To Successful Projects
5:30 - Panel: Robotics And Ai: Strategies For Accelerating Research And Development
5:30 - Info/Demo Tables
6:45 - Shark Tank
All sessions will be held in the Havana meeting room.
Learn more about Venture Cafe's Robotics & AI Connect Conference.
Directions & Parking:
CIC is located is near Kendall Square at: 1 Broadway, Cambridge, MA 02142 (Google map).
Public Transportation:
CIC is only 2 blocks from the MBTA Red Line Kendall/MIT station.
Parking:
We recommend parking at Pilgrim Parking's Kendall Square South Garage, located at 350 Kendall Street, Cambridge, 02142 (Google Map). $10 after 4 pm or $28 if you arrive earlier.
Upon Arrival:
Show photo identification at the security desk in the lobby and tak an elevator to the 5th floor. Check in at our table to pick up your name tag. All sessions will be held in the Havana meeting room.
Attendance Terms:
BNT is dedicated to providing a harassment-free and inclusive event experience for all members/participants. To attend, event registrants agree to these Attendance Terms, which are summarized on the registration page for this event and in the confirmation email sent to registrants.
By registering for this event, you agree to share the information you submit with Boston New Technology and to be contacted by this party.