"Roberto Rossellini: Towards a New Idea of Realism" lecture by the film critic Adriano Apra'

Tuesday, April 10, 2012 at 6:00 PM (CDT)
Event Details
The Director of the Italian Cultural Institute
Silvio Marchetti

is pleased to invite you to 
ROBERTO ROSSELLINI:  TOWARDS A NEW IDEA OF REALISM
An interpretation of Rossellini's production through a lecture
with extracts from his movies
 by the film critic Adriano Apra'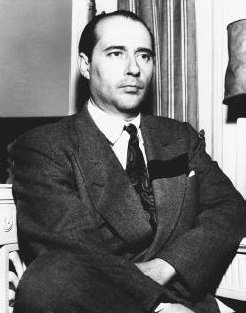 Tuesday, April 10th
6:00pm

Italian Cultural Institute
500 N Michigan Avenue, Suite 1450
Chicago, IL 60611
Roberto Rossellini is widely regarded as the father of the Neo-realist movement in cinema. Some authors describe the first part of his career as a sequence of trilogies. His first feature film, La nave bianca (1942) was sponsored by the audiovisual propaganda centre of the Italian Navy and is the first work in Rossellini's "Fascist Trilogy", together with Un pilota ritorna (1942) and Uomo dalla Croce (1943). During this period he enjoyed a friendship and cooperation with Federico Fellini and Aldo Fabrizi. The Fascist regime collapsed in 1943 and just two months after the liberation of Rome (June 4, 1944), Rossellini was already preparing the anti-fascist Roma città aperta (Rome, Open City, 1945). Most of the money came from credits and loans, and the film could only be found on the black market. This dramatic film was an immediate success. Rossellini had thus started his so-called "Neorealistic Trilogy", the second title of which was Paisà (1946), produced with non-professional actors, and the third, Germania, AnnoZero (Germany, Year Zero, 1948), sponsored by a French producer and filmed in Berlin's French sector.
As he declared in an interview, "in order to really create the character that one has in mind, it is necessary for the director to engage in a battle with his actor which usually ends with submitting to the actor's wish. Since I do not have the desire to waste my energy in a battle like this, I only use professional actors occasionally". One of the reasons for his success supposedly has been the fact that Rossellini rewrote the scripts according to the non-professional actors' feelings and histories. Regional accent, dialect and costumes were shown in the film how they were in real life.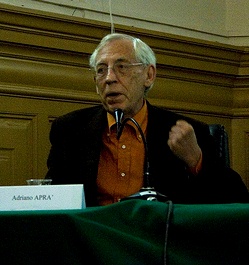 While he has made numerous cameo appearances on film, Adriano Aprà is primarily known as one of the greatest Italian film historians of his generation. He started his critical career by collaborating on the magazine "Filmcritica" and then co-founding "Cinema e Film," another magazine. From this, he moved on to directing the Pesaro and Salsomaggiore film festivals in 1970. He has also directed a feature film, "Olimpia agli Amici," and various documentaries, including "Rossellini Visto da Rossellini." He is also a respected author and professor at Rome's University, as well as the head of the Italian Cineteca Nazionale.
The presentation will be followed by a reception.  
Reservations kindly suggested.  
Please cancel your reservations if you are unable to attend. 
Special thanks to Acqua Smeraldina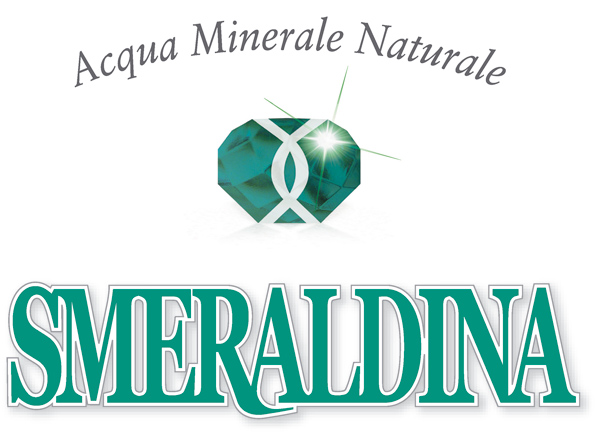 Click here to see all of the Institute's upcoming events.
Have questions about "Roberto Rossellini: Towards a New Idea of Realism" lecture by the film critic Adriano Apra'?
Contact
When & Where

Wicker Park Arts Center
2215 W. North Ave.
Chicago, 60647


Tuesday, April 10, 2012 at 6:00 PM (CDT)
Add to my calendar
Organizer
Italian Cultural Institute of Chicago
500 N Michigan Ave. Suite 1450
Chicago, IL 60611
Currently active in all the major cities of the five continents, the ninety Italian Cultural Institutes serve as an ideal meeting place for intellectuals, artists, and cultural operatives, as well as for ordinary citizens, both Italian and foreign, who wish to establish or maintain a relationship with our country. By acting not only as a showcase and source of current information on Italy, but also as a driving force behind initiatives and projects of cultural cooperation, the Italian Cultural Institute has become a focal point for both the Italian communities abroad and the growing demand for Italian culture throughout the world.

By extending the role of Embassies and Consulates, the Italian Cultural Institutes offer the most effective tools for promoting a worldwide image of Italy as a center of production, preservation, and dissemination of culture from the Classical Age until today. Along with organizing cultural events in a vast array of areas, including art, music, cinema, theatre, dance, fashion, design, and photography, the Italian Cultural Institutes:


Offer the opportunity to learn Italian language and culture through the organization of courses, the management of libraries and the preparation of educational and editorial materials;
Provide the networks and the premises to facilitate the integration of Italian operators in the process of cultural exchange and production at an international level;
Provide information and logistic support to public and private cultural operators, both Italian and foreign;
Continuously support initiatives aimed at promoting an intercultural dialogue based on the principles of democracy and international solidarity.