Event Information
Location
Georgia Theatre
215 N. Lumpkin St
Athens, GA 30601
About this Event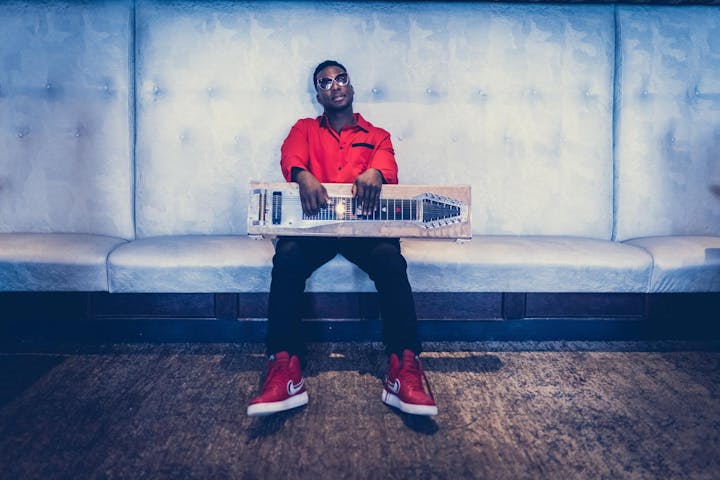 Robert Randolph & The Family Band
Robert Randolph took a step outside when it was time to record his new album, Brighter Days, choosing to work with producer Dave Cobb. Cobb is best known for his work with new country stars like Chris Stapleton, Sturgill Simpson, Brandi Carlile, and Jason Isbell. Looking beyond anyone's expectations or his own preconceptions helped Randolph circle back to where it all began for him: church music.
The first three songs of Brighter Days are a full dive back to Randolph's gospel roots, starting with lead track "Baptize Me", a joyous romp of a song that makes a direct connection between religious and musical ecstasy and salvation.
"Dave Cobb is just a guy who likes to record good music and good songs," says Randolph. "He wanted to do something that was fun but it also gives you a gospel feeling. He knows the history of our band, coming from church and giving that fun church feeling to people.
"We wrote 'Baptize Me' the first day in the studio. It's really a love story, about an all-round love: for each other, for our audience, for our church background, for the music we love and for our fans. All of these songs kind of harken back to how we started, to being known as this musical family band that comes from the church and appeals to rock, blues, gospel and soul music audiences. We wanted that good gospel, blues, R&B feel, because that's where we started and it's good to not only remind people of that but to actively remember it ourselves."
Randolph grew up playing sacred steel music – basically gospel played on pedal steel guitar – in the House of God church in Orange, New Jersey, and began taking his joyous, gospel-infused music out to clubs, backed by family members who shared not only backgrounds, but blood.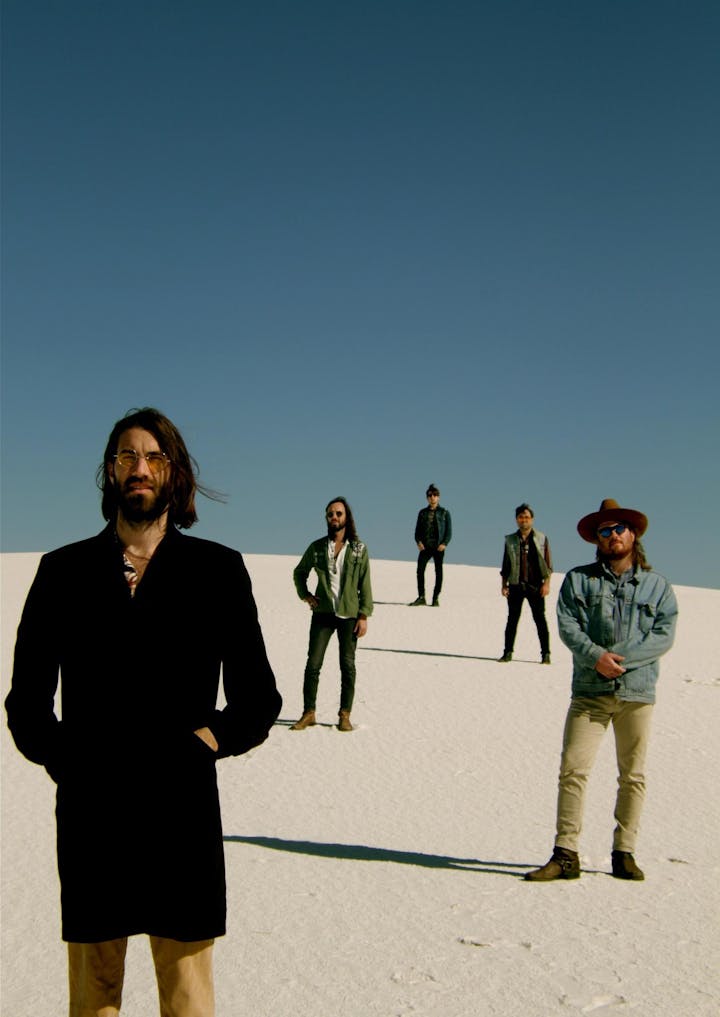 The Artisanals
Somewhere on a dusty road or a well traveled interstate, right at this very moment, a rock n' roll band is pounding the rock. They're probably wearing the same clothes they had on yesterday, and reminiscing about last night's gig. Inspired by a guitar lick that cuts to the bone or a melody that lingers on refrain, this band is following a path forged by countless other musicians who've lived and died in dive bars or 'made it' with their posters taped to bedroom walls. What makes this band of brothers any different? This band is The Artisanals.
Johnny Delaware grew up in a small South Dakota town surrounded by cornfields and dirt roads. For 19 years, he lived in a wide-eyed perspective baptized in the setting of a John Mellencamp song. In order to personally evolve and carry out his musical destiny, Delaware knew that the heartland wind would have to blow him around the country. Eventually, Delaware would move to Charleston, SC and team up with guitarist Clay Houle, drummer Josh Hoover, and bassist Eric Mixon to form The Artisanals in late 2016. Within a year of forming, The Artisanals dropped their four-track debut EP, Literally, Anywhere, and promptly received critical acclaim from Huffington Post, Paste Magazine, Daytrotter, PopMatters.
Now, The Artisanals are set to drop their debut self-titled full length album. Produced by Wolfgang Zimmerman and set to release on AWAL on September 21, 2018, The Artisanals, is the first ever record to come out of the Magic Barn – an Iowa studio-converted-barn that features the Neve console and gear from NYC's now defunct Magic Shop Studio which recorded David Bowie's last two albums, Arcade Fire's The Suburbs, and can be seen on Dave Grohl's Sonic Highways.
With sonic influences ranging from the heartland rock of Bruce Springsteen ("Angel 42"), and neo-psychedelia anthems of My Morning Jacket ("Pound The Rock"), to the dream-pop work of The Cars and The War On Drugs ("Drag"), The Artisanals 10-track LP showcases Delaware and Houle's knack for writing hooks as well as their ear for quality production. The album utilizes everything from a gong, organ, piano, sitar, french horn, trombone, and koto, to a string section sourced from the nearby University of Iowa. Mastered by Howie Weinberg, (Spoon, Ryan Adams, Nirvana), there's no filler on The Artisanals. From start to finish, this record is a straight banger.
Performers
Date and Time
Location
Georgia Theatre
215 N. Lumpkin St
Athens, GA 30601