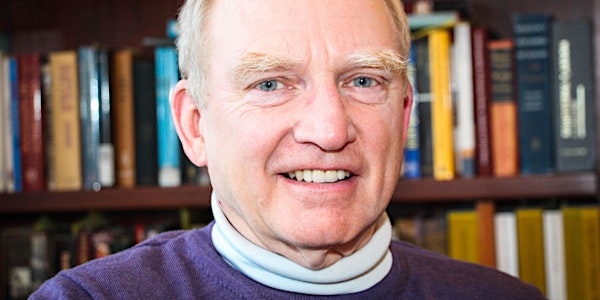 Robert Merry: America's Problematic Meritocratic Elite
American author and journalist Robert Merry will be speaking on America's problematic elite and how it relates to the 2016 election outcome.
About this event
The Benson Center For The Study Of Western Civilization Presents:
Join esteemed scholar Robert Merry as he explores the topic of our country's new striver elite, which replaced its old Anglo-Saxon establishment beginning about 50 years ago, and how the new elite's disregard for the interests and sensibilities of heartland America contributed to the election of Donald Trump.
Robert Merry is an American journalist, publishing executive, and commentator. He has reported for The Denver Post, The National Observer, and The Wall Street Journal and has authored five books. He is a Candidate for 2020-21 Visiting Scholar in Conservative Thought & Policy at the Benson Center.
Organizer of Robert Merry: America's Problematic Meritocratic Elite
The Benson Center seeks to broaden the sphere of conversation at the University of Colorado, exposing students and the larger community to the full range of intellectual discourse that takes place in our country today. We take as our foundation the Western intellectual tradition and seek to showcase the possibility of respectful, intelligent debate over the issues that matter most to our society. For more information and to subscribe to our newsletter, visit https://www.colorado.edu/center/benson/