Robert Campbell's - The COMING Real Estate Crash- How to Call the Next Housing Market Top!

Saturday, January 19, 2019 from 9:00 AM to 5:00 PM (PST)
Event Details
The Coming Real Estate CRASH
How to Call the Next
Housing Market Top!

Including Tips on How to Safely Do Business
in a Transitioning Marketplace
Robert Campbell & Michael Morrongiello
Teaching Together!
Interest Rates have Risen...

Sales are Cooling...

More Inventory has crept on to the Market giving Buyers more Choices

The Urgency to Buy has waned

Realtors are predicting a Flat 2019 Market- BUT should you believe them?

It's almost impossible to get through the week without being exposed to at least some real estate news. Open the Newspaper and you'll find an article on the housing market. Turn on the TV and you'll be greeted with a news report about housing prices moving up, stalling or going down. A lot of these opinionated stories are written by beat writers who have very limited Real Estate or Real Estate Investment experience.

All this "noise" can also be very confusing, especially if you've been thinking about making a move or an investment - now or sometime in the future. If you are speculating or in the property BUY/SELL Business it becomes even more crucial to understand developing trends.

Would you like to know how to predict the peaks and valleys of the California real estate markets? Or how about knowing the best times to buy and sell real estate in 14 other major U.S. cities?

When to Buy...When to Sell. Data Speaks 10x more Loudly Than Opinions

Robert Campbell says "Data Speaks Louder than Opinion's" - He is a Data Guy, a Statistician and a Real Estate Economist. He studies and interprets the Data and THEN very accurately predicts tendencies and market direction leanings which are coming. What most people need is a simple, easy-to-understand explanation of the (5) Five KEY leading indicators Robert tracks which tells him with an uncanny degree of precision what's going on in your local real estate market and the opportunities / options and direction you might take that is available to you.
Up, Down, or Sideways?
Are the SF Bay Area and CA Real Estate Markets on Borrowed Time?
OR Are we experiencing a short term bumpy road that will straighten itself out?

Don't Miss this VERY Timely Real Estate Educational Event.
Your Financial Future could very well depend on it.

Spend a Full Day Day with Real Estate Economist,Statistician, and Author Robert Campbell and Real Estate Investor, Educator and Author Michael Morrongiello.

RISK COMES FROM NOT KNOWING WHAT YOU'RE DOING
Confidence comes from knowledge, and knowledge about Market Trends and How to Safely Do Business in a Transitioning Marketplace and this is exactly what Robert and Michael will give you at this workshop.

Learn to Thrive During this Turning Market!

During the Day Michael will cover several strategies and techniques that you can implement to SAFELY do business in a Transitioning Marketplace.




Robert Campbell & Michael Morrongiello
Teaching Together!


Robert Campbell
Robert Campbell has been eating, sleeping, living and breathing real estate from the time he learned how to walk.
The son of a successful San Diego home builder, he spent many hours as a youngster tagging along with his dad to the lumberyard, and later worked on his father's construction sites to help pay his way through college.
But Robert quickly learned that there was far more to real estate than dirt, concrete, lumber and building aterials. Early on, he learned that real estate markets are a lot like roller-coaster rides where spectacular climbs are frequently followed by spectacular falls.
Robert graduated from UCLA and started investing in real estate at age 24, by borrowing $14,000 from his parents for the down payment on a 6-unit apartment house in San Diego. After doing some cosmetic repairs and raising the rents, he sold the property for an $11,000 profit one year later.  He was hooked for life.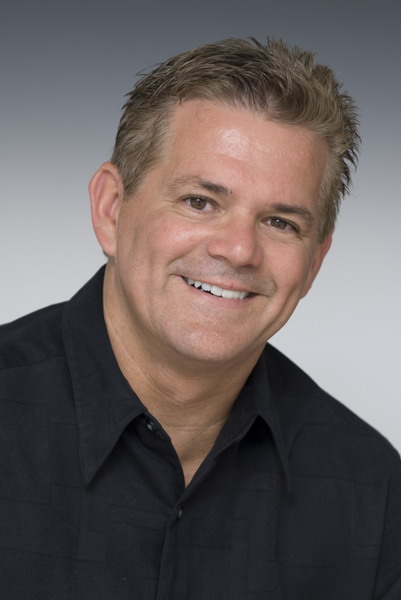 Michael Morrongiello
Michael Morrongiello is an active investor who specializes in Real Estate & Real Estate "Paper" investments. Widely known as having one of the most knowledgeable & creative minds in the paper business, Michael started creating paper as a result of his own Real Estate investment activities in the early 1980's.  He is very active in the Buy/Sell renovation business of properties here in the SF Bay Area.

Michael is the author of; Paper into Cash – The Convertible Currency-the definitive home study course that assists you in structuring seller financed transactions while creating marketable Notes and The Unity of Real Estate and "paper" – a course book that outlines numerous real world in the marketplace transaction scenarios and solutions where Real Estate and financing techniques involving "paper" can be effectively used. Michael also teaches a constantly revised and updated "CRUSH IT" workshop each year where attendees can cut their learning curve, gain valuable insider tips to succeed with their Real Estate Investments and Learn the Secrets of Real Estate Success geared toward the markets we find ourselves in.

Michael is also the program director for BAWB- the Bay Area Wealth Builders Association- an educational support group that has been holding meetings since 2000 for both the beginning and seasoned real estate investor. (www.BAWB.info)

WHY Attend this Workshop Event ?
Because You Can't Lose!

All Attendees will receive a FULL YEARS Subscription
to Robert Campbells Real Estate Timing Letter
(This is $135 value)

Are you Already a Timing Letter Subscriber?
We'll ADD ONE FULL year to your subscription
(Again a $135 Value)

When:  All Day Sat. 1-19-2019
Where: Best Western Corte Madera Inn. 56 Madera Blvd, Corte Madera, CA 94925

Great Networking with some of the Top Investors in the
State and from around the Country
Join the many attendees who will be at this event from
ALL over California and the Western States.

Seats are filling FAST for this class and we have limited space at this meeting facility
(over 20+ people have already PRE- registered!)
Registration Tuition Information:

Early Bird PRE-Registration Discounted Tuition:
$270*- per person if PRE-Registered – and a BAWB member
Includes a FULL YEAR Real Estate Timing Letter Subscription

$300* -per person if PRE- Registered- as a non BAWB member
Includes a FULL YEAR Real Estate Timing Letter Subscription

After PRE-Registration period Expires $325* per person – NO Exceptions
Still Includes a FULL YEAR Real Estate Timing Letter Subscription 
You Must PRE-Register By 11:59 PM Monday 1-14-2019
for the Early Bird Discounted Tuition
* A small additional event brite registration will also apply to all registrations

CANCELLATION / REFUND Policy:  In order to assure eveyone attending this event of having a extensive
printed workshop manual we are forced to have them printed in bulk quanities well in advance of the class. If you are unable to attend after registration, a formal cancellation notice must be given to us at least 96 hours prior to the date of the event in order for us to refund you the entire cost of your registration- otherwise you will be charged a cancellation fee. 

Class Times:
Check In Registration - Sat. 1-19-2019 at 8 Am
Class Hours are 9 am -5 pm

LODGING:
The Marin Aiporter Shuttles are available from the SFO airport that will take you to the Larkspur Station Bus Stop in Marin County. The Hotel can then pick you up and take you to the Best Western Corte Madera Inn. 

*********************
Best Western Corte Madera Inn
56 Madera Blvd, Corte Madera, CA 94925

Hotel Direct # 415-924-1502

IMPORTANT: If you need lodging - We have a VERY Limited Room Block- so you must reserve EARLY
Mention BAWB when booking.

PLEASE SUPPORT OUR SPONSORS:

uDirect IRA Services # Toll-Free (866) 447-6598
For more Details CLICK HERE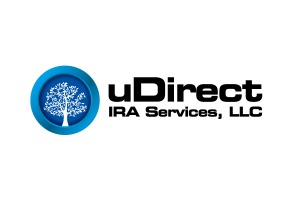 *****************************************************************************

Fore more Details  CLICK HERE


                         **********************************************************************************

When & Where

Best Western Corte Madera Inn
56 Madera Blvd
Corte Madera, CA 94925


Saturday, January 19, 2019 from 9:00 AM to 5:00 PM (PST)
Add to my calendar
Organizer
BAWB is your source for practical Knowledge, information, discussion, and networking for Real Estate Investors. BAWB is an organization designed to educate and inform both the beginning and seasoned investor
At various times throughout the year, BAWB sponsors some valuable, extremely educational, and downright fun, workshops that cover specialized Real Estate related investment topics and strategies.
These relatively inexpensive workshops are a true real value as they are promoted with a limit on attendance. They are purposely held in a smaller group setting so that attendees can get lots of attention from the instructors and have many of their questions addressed. The networking with otherworkshop attendees at these events is fantastic. We encourage you to support our organization with your attendance.