Robert Campbell's; STORM WARNING AHEAD -Strategies to Navigate these Uncertain Financial Times
When and where
Location
South San Francisco Conference Center 255 South Airport Boulevard South San Francisco, CA 94080
Description
UPCOMING FULL DAY WORKSHOP
Saturday March 28th, 2015

SAFE SAILING....
STORM WARNING AHEAD:
What to do and Where YOU should
be Investing your Money
Strategies to Navigate
these Uncertain Times Ahead


Don't Miss this inaugural workshop Robert Campbell will be teaching in the SF Bay area. (includes some fabulous BONUSES- see below)

Coming Saturday 3-28-2015 to
the South SF Conference Center


A special FULL DAY workshop event that will feature Robert discussing the Data he regularly Views, Interprets, and Analyzes and HOW he has formulated his outlook for the future.
Includes a VERY Special Dynamic strategy / plan that will allow you to successfully navigate the economic storm that lies ahead.
A Letter from Robert Campbell:


Dear Fellow Investors:
These are dangerous and uncertain economic times – and astute Americans are slowly becoming aware that the U.S. economic system has changed. Something just isn't right – and it feels like we may be falling into something big, deep, and unstoppable.
What's the problem?
The U.S. national debt is now $18+ Trillion -- doubling in the last 6 years! – and it's going up by $1 trillion per year. Even worse, unfunded government promises for Social Security, Medicare, and Public Pensions now stand at $100-$200 trillion.


Folks, debts and unfunded promises that can't be paid – won't be paid. Step one is understanding what the problem is. The next step is to devise an intelligent strategy for addressing it.


We all went through the 2006-2008 financial collapse and know how badly it ended. The average American's net worth is down 30% since 2007 – even after a 3 year rebound in real estate prices and a monster bull market in stocks.


It's my view that the next financial downturn will likely be even more devastating than the last. Why? Because nothing has been fixed – and the amount of debt, and derivatives and leverage in the system has increased substantially. We are in the final stages of a broke society– a society that keeps kicking the can down the road to avoid the economic re-set that is looming and will surely come.


If you step back and take an objective look at the situation, you'll find that it's mathematically impossible to come up with an easy way out. Whether we inflate these obligations away - or default on them – either economic scenario can be devastating to your financial well-being if you are not invested for the right outcome. That's why it's critical that you have a plan-of-action to get it right.
What Should the Astute Investor Do?
Where should you be investing your money?
That's why I'm giving this seminar.
For a FULL DAY, I'm putting on this event that will show you how to survive financially from what's coming. You learn how to strategically move your money into the right Asset Classes at the right time – to make money instead of losing it when the U.S. economy and its markets break down again.

Here are a few of the things you'll learn at this workshop event:
1. The current state of the U.S. housing markets – and why it may be poised for another 2006-2010 collapse.
2. Why the economy has to experience another Great Depression before it can get better – and how to avoid becoming a victim.
3. What the problem is – and the futility of worrying
about it or trying to "fix" it.
4. Why your vote – and the politicians you elect – won't save you – and why you should instead focus on saving yourself.
5. Why the U.S. is currently like a car speeding 100 MPH
heading toward a brick wall.
6. A proven strategy to correctly prepare for what's happening, as it's happening – without any personal bias as to whether we'll experience Inflation, Deflation, Stagflation or even borderline Hyper-Inflation.
7. The three laws of investment success – and why your future prosperity will revolve around being flexible, open-minded, and a willingness to do what the key asset markets are telling you to do.


Learn HOW to Protect yourself from
being battered before the BIG Storm Hits.

PLUS a Special BONUS DISCUSSION on Creative Techniques by seasoned Author, Educator, Investor; Michael Morrongiello on How to create Cash Flow with expensive NorCal properties.


We are often told that SF Bay Area properties will not Cash Flow…or it's hard to make the make them cash flow



Learn a few techniques that will allow you to acquire properties here in California and create Cash Flow with low risk.



Why these strategies may be the perfect "Antidote" for these uncertain times looming ahead.


Should you attend this seminar?
I'm well aware that there is a great temptation to do nothing and hope that "Maybe it won't be so bad – and maybe I can live with it."
This will undoubtedly be the prevailing view of most people – that the crash will be "tolerable."
But the question is whether you want to make a pre-emptive effort to create a life that is far better than tolerable – and possibly even improved – while the opportunity for doing so still exists.
DON'T WAIT - ENROLL TODAY and learn how to protect yourself from being battered before the big storm hits.
I call this plan "The Best Investment Strategy I've Seen in 30 Years" – and in my mind it's the best possible plan you can execute relative to the risks going forward.
We have limited space for this event
This Workshop Will SELL OUT …
Don't Wait – PRE-REGISTER TODAY!

LOCATION:
The South San Francisco Conference Center
255 S. Airport Blvd, S. San Francisco, CA 94080
Time:
Registration begins at 7:30 Am and the class will
promptly start at 9:00 Am and go until 4:30 Pm
COST:
Take Advantage of the Discounted Tuition
BUT ONLY if you PRE-Register

IF Pre-Registered by Midnight Monday 3-23-15
$245.00* per person – PRE-Registered


$225.00* per person – PRE-Registered |
and IF a BAWB member in good standing


$275.00* per person after
PRE-Registration Expires!
*a small event brite registration fee will additionally apply


ALL Attendees will receive these BONUSES :
1. FREE 1 Year Subscription to The Campbell Real Estate Timing Letter (a $135 value) (if already a subscriber- your subscription will extend an additional year
2. A FREE 27-page report on The Best Investment Strategy I've Seen in 30 Years – which includes an easy-to-use Excel spreadsheet for tracking the key asset classes you need to focus on (a $145 value).
Lodging / Hotels near the South SF Conference Center
************************************************
Citi Garden Hotel
245 S. Airport Blvd
S. San Francisco, CA 94080
# 650-589-7200 Direct
www.citigardenhotel.com
Economy Room Rates start at $89.00 for a single bed & $99.00 for a double bed
Limited availability - Call to Reserve Early
Call to reserve ASAP
Mention BAWB Event
Grace Vargas is Sales Director /Reservation manager
# 650-754-6307 Direct
Grace@citigardenhotel.com
***************************************************
Holiday Inn SFO
Holiday Inn SFO Airport North
275 S. Airport Blvd
South San Francisco, CA 94080
# 650-873-3550 Hotel Direct
More costly - Only a limited # of rooms available -Reserve EARLY
**************************************************
Please Visit with and Support our Sponsors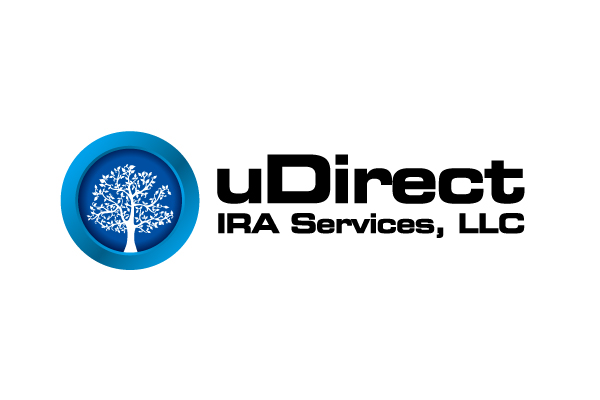 uDirect provides the knowledge, tools and information you need to make self-direction IRAs easy. At uDirect, they can help you get started quickly and easily, and stay with you every step of the way. For more information call or visit;
(866) 447-6598 www.uDirectira.com