Description
Robert Burns (1759-1796), also known as Rabbie Burns, the Bard of Ayrshire, Ploughman Poet and various other names and epithets is the national poet and a cultural icon in Scotland. He is most famous for writing Auld Lang Syne.

At Burns Cottage In 1801, on the fifth anniversary of his death, friends gathered at Burns Cottage to hold a memoriam supper. The celebration known as Burns Night has been a regular occurrence ever since with Burns Nights and Burns Suppers held throughout Scotland and the world each year on his birthday.

Our featured "welcome cocktail" will be the classic "Rob Roy", named for Robert Roy MacGregor, the Scottish outlaw who later became a folk hero.
Brown-Forman will be introducing us to several scotches from their three brands: The Benriach, The Glendornach and Glenglassaugh. Plus we'll be tasting their Slane Irish Whiskey.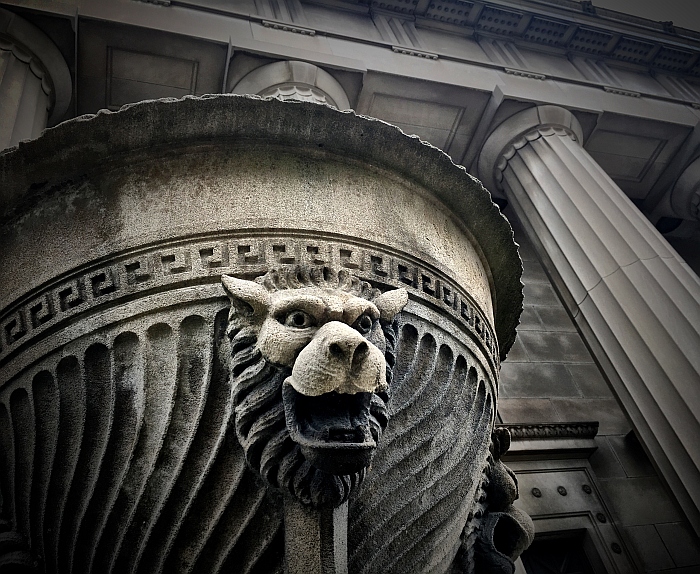 For this special event, we have arranged a special venue: In 1930, prohibition had been in effect for 10 years as the world was tumbling into the Great Depression. But in that dark year, the Scottish Rite Temple was built by a branch of the secretive society known as the Freemasons. Like a scene from the Da Vinci Code, you will be fascinated by what you discover within these mysterious walls.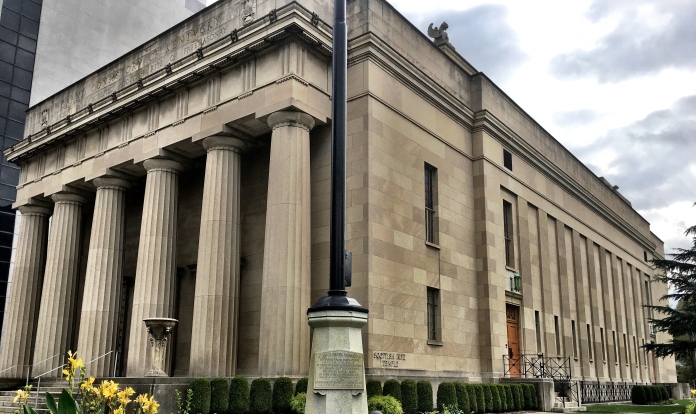 Of course, no Burns Supper would be complete without the legendary Scottish delicacy known as haggis! The haggis will be brought in with bagpipes and other fanfare, followed by a presentation of the Robert Burns poem, "Ode to Haggis". We're sure to have some tatties, bashed neeps and other Scotish fare to accompany the haggis.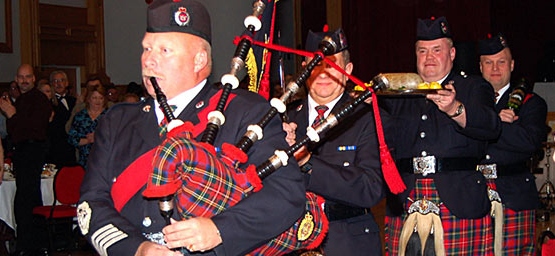 There will be awesome door prizes as always, free parking and we have many other surprises planned for you.