Robert Beckford: Is God a White Racist? 'Woking' Gospel Music in Britain
Description
* * * THIS EVENT HAS BEEN CANCELLED AND WILL BE RESCHEDULED FOR NEXT YEAR * * *
How might we meaningfully reflect on the church's complicity with racial terror in the Caribbean? And what is the role of British gospel music in articulating the memory of slavery, its continued impact and its overcoming? Entangling ideas from theodicy (the problem of evil), pentecostal epistemes (prayer, singing) and Christina Sharpe's "In the Wake: On Blackness and Being" (creative and critical cultural production) this practice-based presentation explores the sources for a new urban 'social gospel music' genre.
Robert Beckford is professor of Religion and Culture in the African Disapora at Canterbury Christ Church University, and Visiting Professor at Kings College, London. He is a scholar-activist researching the intersections of faith and radical justice in and through diverse media texts. He has written and presented over twenty films for the BBC, Channel 4 and Discovery USA and is a BAFTA award winning documentary filmmaker. His films explore a range of themes including political critiques of the British Empire, biblical history and popular culture. Robert's creative reach extends into drama and black British urban music production. In 2017 his debut radio drama was broadcast on the BBC Regions. 'Jesus Piece' is a fictional account of a reformed gang member turned Pentecostal preacher-detective. Beckford's current research is a practical theo-musicological project 'The Jamaican Bible Remix Project.' Taking the form of a studio album, the project inscribes black liberation theology in urban music (grime, drum and bass, and UK Soul).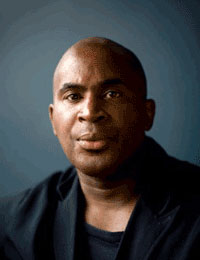 This lecture is part of the History Research Seminar Series at Manchester Metropolitan University.
This event is part of Black History Month 2018.
There will be a wine reception after the lecture.
Cover image: By studio_hades at openclipart.org, Orion 8 at wikimedia.org [Public domain], via Wikimedia Commons