Description
~ 2017 Roaring Twenties Vintage Lawn Party & Merry-Go-Round Jam with a Cirque Sideshow~
Griffith Park – located near the Merry-Go-Round. Sunday, September 17th
Act 1 - Roaring Twenties Lawn Party (12pm to 6:30pm)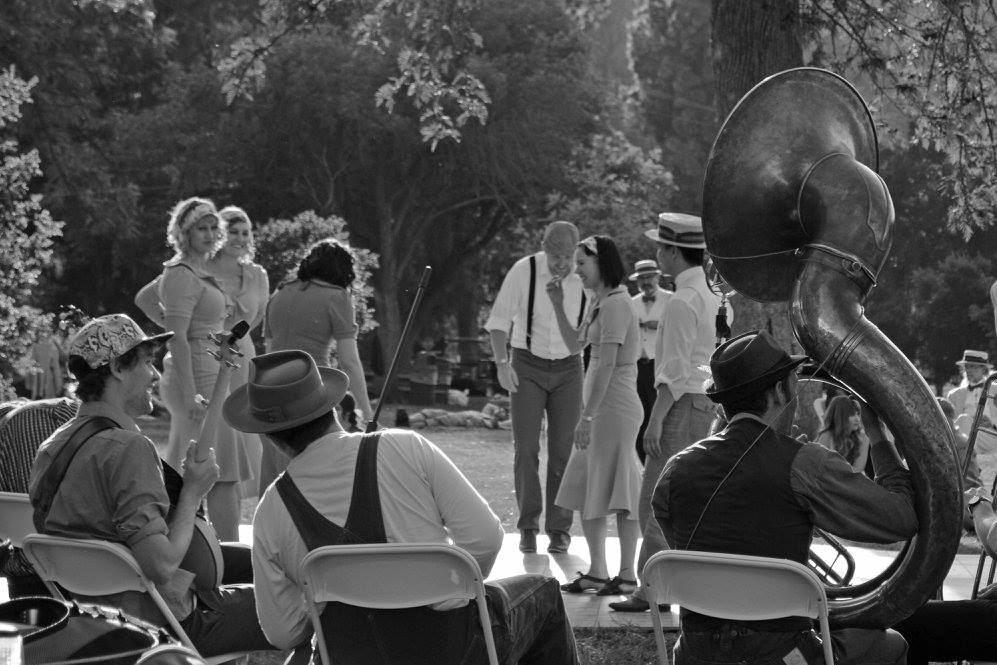 ---
We cordially invite you to join us as we celebrate the JAZZ AGE!
Our Roaring Twenties Vintage Lawn Party will be located by the famous Merry-Go-Round (right-hand side of the tennis courts) look for all of the fabulously dressed vintage fashion lovers. Pack up your picnic baskets, grab your blankets & dancing shoes!

Listen to live music by the Becky Lynn & Her Penny Matches Featuring Dave Stuckey, Ragtime Singer Parker Smith, DJ Professor Marshall Watson. Charleston Dance Class by Minn Vo from the Hollywood Hotshots, Dance Exhibitions by Savvy Swing Dancers, Vendor Village – shop our curated vendors, Food Trucks and more!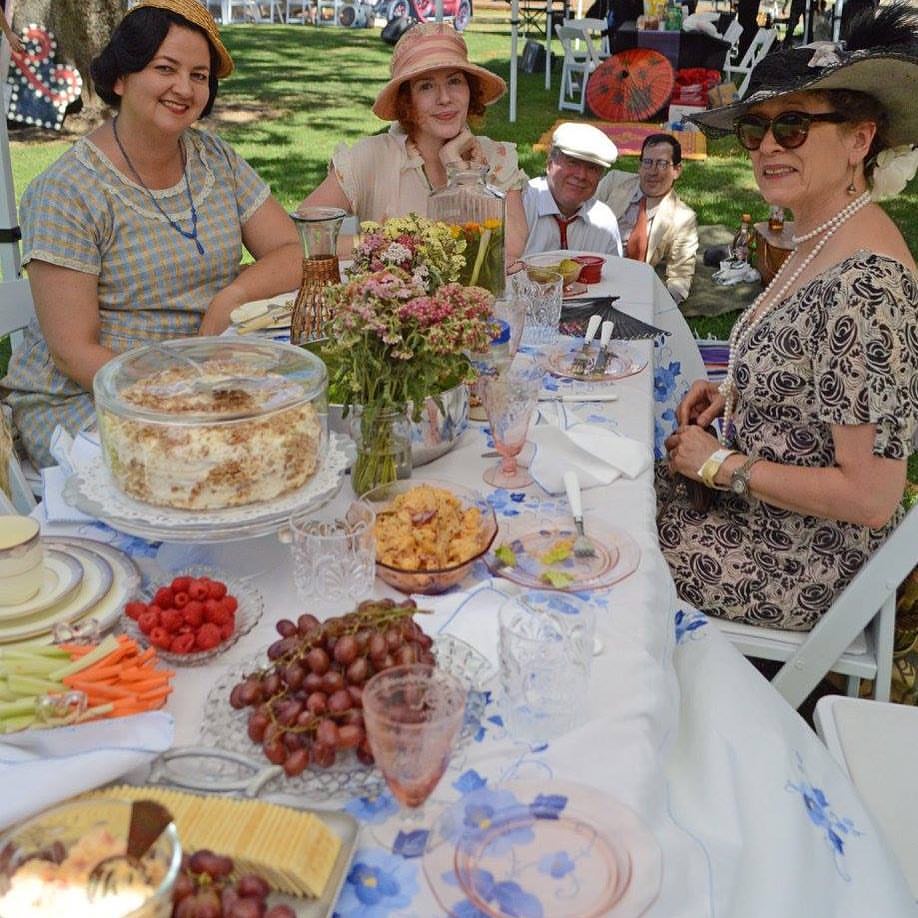 ~ Vintage Photo Ops ~
Immortalis Photography – Linda & Ollin are pure talent and heart. Their finished tintype photos are truly an original work of art. Keep an eye out for their Model T!
Paper Moon Shoppe – Victoria & Chris are as magical as the moons and backdrops they hand-craft themselves. Keep an eye for their magical moon!
~ Vintage Lawn Games ~
Cornhole, Croquet, Horse Show toss and more!

~ Contest Time ~ Best Dressed Contest Dames, Gents & Children – A favorite of all…the fashion! We can't wait to see all of our fashionable friends.Best Gatsby Table - Can't wait to see all the gorgeous picnic spreads and tables. Charleston Solo Dance Contest – The Charleston Dance Off is always a hit. Get ready to kick up your heels!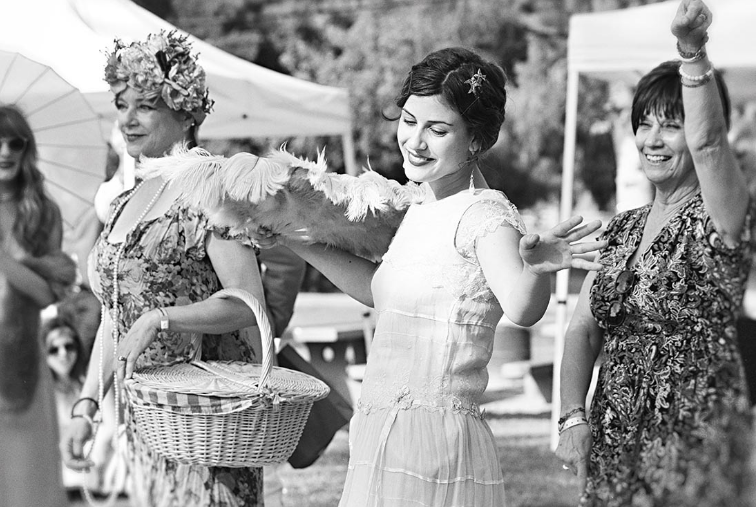 ~The Merry-Go-Round Jam & Cirque Side Show at Griffith Park Merry-Go-Round from 6pm to 10pm Sunday, September 17th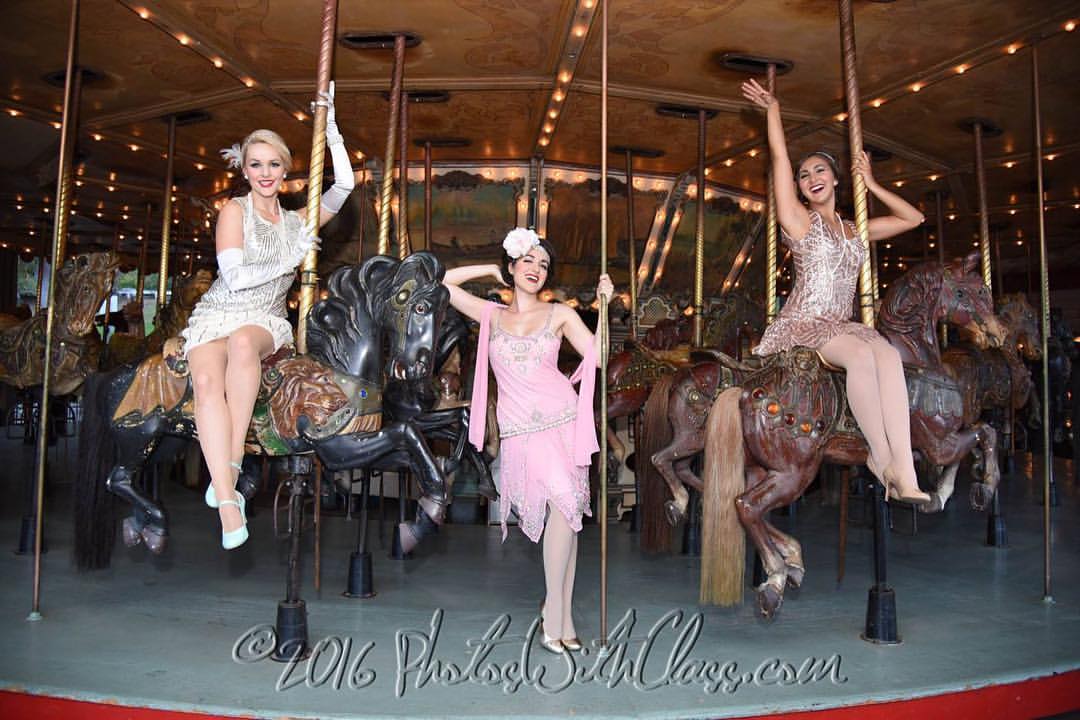 6pm – Gates open
6:15pm to 6:30pm – Professor Watson Spinning Jazzy beats

6:30pm to 7:15pm – Holy Crow Jazz Band

7:15pm to 7:45pm – Professor Watson Spinning Jazzy beats

7:45pm to 8pm – Dance Exhibition

8pm to 8:45pm – Holy Crow Jazz Band

9pm to 9:30pm – Best Dressed Contest

9:30pm to 10pm – Last Dance

The Cirque Side Show
Join us for our 1st Cirque Side Show packed with show stopping performances from our talented cast of eccentric acts. We proudly present the Roaring Twenties Cirque Side Show Performers.
The Grand Master – The Medicine Man
Sword Swallowing Burlesque from the Dainty Daredevil
The Bearded Lady
The Vintage Magician
Cirque Games – Try your luck and win wacky prizes
Vintage Photo Ops and more!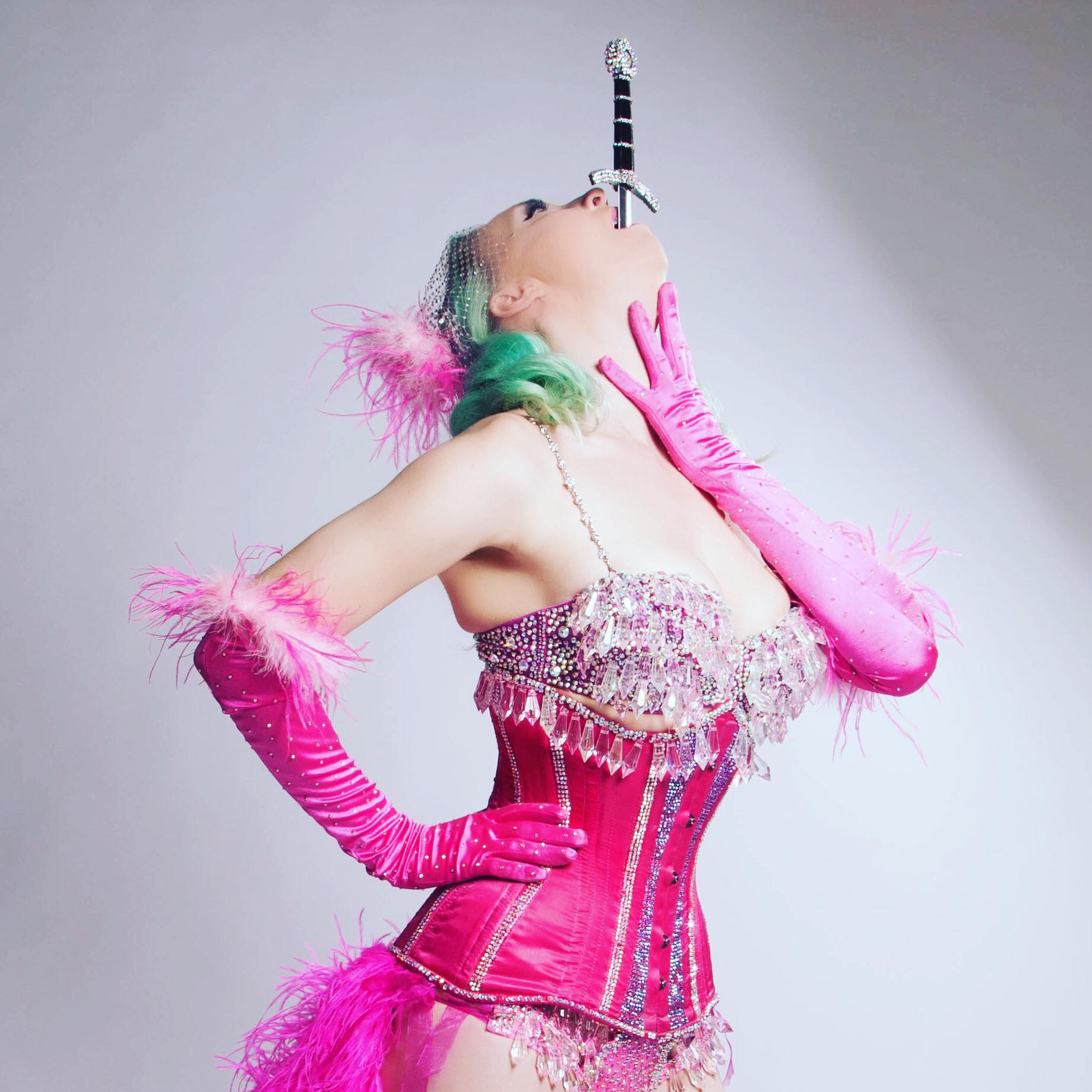 Sword Swallowing Burlesque from the Dainty Daredevil

6:30pm - The Cirque Side Show begins

7pm - The Vintage Magician

7:30pm – The Dainty Daredevil Sword Swallowing Burlesque Act

8:30pm – The Vintage Magician

9:15pm – The Dainty Daredevil Farewell Act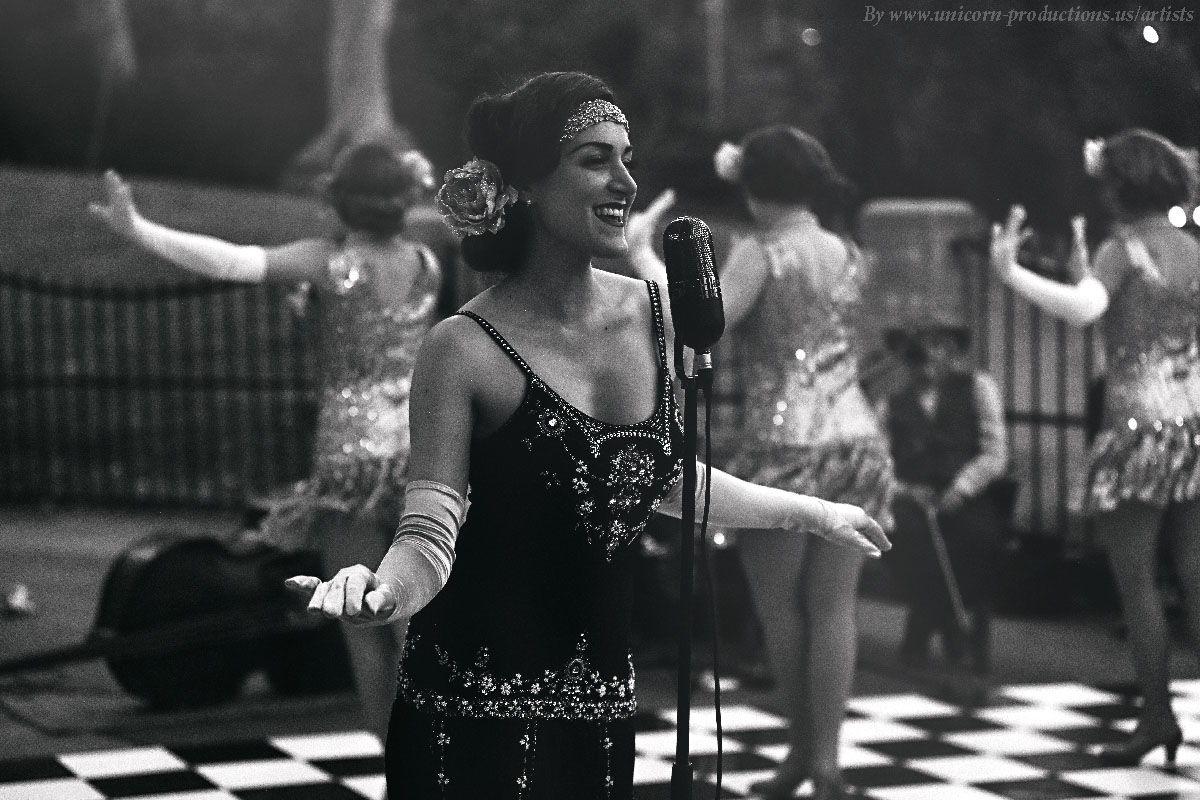 Tickets -

This is a 2 part event - Tickets can be purchased separately for each event or as a combo deal (discounted when purchased together).

Act 1 - Roaring Twenties Lawn Party (12pm to 6:30pm)
Pre Sale Tickets $17 ends Friday, September 15th (midnight),
Regular Priced Tickets $22

Act 2 – The Merry-Go-Round Jam & Cirque Side Show (6pm to 10pm)
Our Signature Closing event at the famous Merry-Go-Round
Pre Sale Tickets $35 ends Friday, September 15th (midnight),
Regular Priced Tickets $40

The ROARING Special (Pre Sale) - Tickets for both $45 ends Friday, September 15th (midnight). Regular Priced Tickets $55

VIP Tents (limited supply) includes the following: $225
10x10 Tent w/Signage
(1) 8' table/linen with 8 chairs
(8) Lawn Party Tickets
(Merry-Go-Round not included)

Children under the age of 12 are free!

Location - Griffith Park Merry-Go-Round Park Center
4730 Crystal Springs Drive
Los Angeles, CA 90027