Description
JOIN US…
for an evening of connecting, sharing (and yes, clinking glasses!) with other women in business.
R.O.A.R. Society provides you the privileged opportunity to connect with other women. You can ask your burning questions to an exclusive tribe of female entrepreneurs who have been through or are going through the same challenges you've faced. Get the advice you crave, learn valuable life hacks, meet incredible women from a wide span of industries, feel supported and HAVE FUN.
R.O.A.R. (Reach Out And Reconnect) Society is built on a simple premise: create a space where women in business can come together to ASK for what they need to be successful professionally and personally.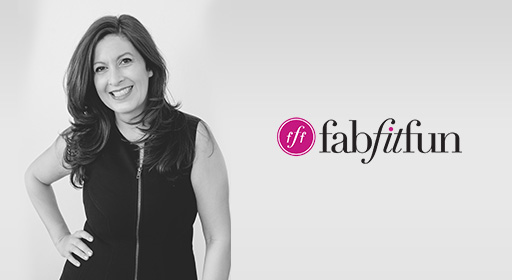 We are thrilled to announce that Katie Ann Rosen Kitchens is the keynote speaker for this ROAR Society event.
Katie is an accomplished writer, editor, Tweeter, lip gloss enthusiast, Boggle champion and co-founder of FabFitFun.
After graduating from George Washington University, Katie joined the fashion, beauty, and nightlife guide Scheckys.com as their LA Editor. She has written for an eclectic variety of magazines, newspapers, and websites including the Los Angeles Times, Art and Living, Women's Life, Dining Out, Pasadena Mag, LA Splash, Spoil Spot, Gimundo, SoCal Senior News, Venice News and Girls Gone Wild Magazine (please don't tell her dad). In between articles and blogs, Katie has worked in TV production on several shows including It's Always Sunny in Philadelphia and jackass, and has also had a few of her own plays produced.
Currently, she is testing out protein bars, experimenting with exfoliators, swinging kettlebells, seeking out sex secrets, hailing high/low styles, finding fast food finds, interviewing fit-lebrities, dating away the pounds, sashaying in sandals, sipping skinny cocktails, getting gorgeous with gadgets,examining what he eats, breaking down the NFL, investigating mood boosters, skinny crockpot-ing, helping hangovers, perfecting photos, scouring speakeasies, working out at work, self-tanning, Zumba-ing, cleansing, Facebooking, waxing, cycling, hair-blinging and more, to find the best in beauty, fashion, fitness, nutrition, and wellness as the Editor in Chief of FabFitFun.
Katie founded FFF with host, reality star and amazeballs fashionista Giuliana Rancic in 2010. She has been happily writing and editing their fun-filled daily emails ever since. Recently Katie has been channeling her inner business guru by overseeing FabFitFun's marketing, social media, sales, business development, and PR departments as well.
When Katie is not at FabFitFun you can find her hiking with her pups, experimenting in the kitchen, breaking in her latest wedge, Zumba-ing, avoiding black licorice, and destroying her handsome, smart, charming husband at Scrabble.
We look forward to learning more about how Katie forged her path and made her mark.