Description
"I am a champion and you're gonna hear me ROAR"
In the wild, a Tigress lives alone, but women grow from being connected, not isolated.
Wear your favorite animal print and join other single women for a monthly gathering- The Ambush- to create connexion, community and grow our ROAR.
We are not against men, we ROAR against our own traps that keep us from reaching our potential.
Our Ambushes each month will vary with interesting topics or themes and time to connect socially.
June 11 - John Townsend 10 Habits That Keep Women Safe https://www.linkedin.com/in/johnthompsonusa
July 9 - LeAnna Brennan 3 Ways to Stop Swirling in a Whirlpool and Start Moving Forward
August 13 - T-shirt Cut Up - Bring an old T-shirt and a pair of scissors to give new life to an old T-shirt
September 10 - Sharon Davis- Professional Home and Business Organizer -"Why We Save Things And How To Let Go"
http://www.homeadvisor.com/rated.EfficientHomeOrganizing.11068122.html
October 8 - Potluck
November 12 Indian Cooking Participation with Sagar Sukka. Meeting earlier at 6:00 to prepare and share a fabulous Indian meal!
Sagar will be purchasing all the ingredients.
We will collect a donation for the ingredients and as a THANK YOU!! for his demonstration
December 17- THIRD Saturday 7:00 pm - Carols and Cookie Exchange! Bring 2 dozen of your favorite christmas treat. We will enjoy some of the treats and take home an assortment of the treats. Bring an extra tray to gather cookies from everyone.
When was the last time you went Christmas caroling? Dress in your warm festive clothes (Depending upon the weather) so we can carol at a few houses before having hot apple cider and eating treats!
Please bring a dessert to share and a heart willing to reach out to other single women in our area.
You will have the opportunity to join smaller interest based groups- Streaks- that will meet whenever and wherever you decide.
Possible Streaks:
Movie and meal Outdoor Activities Bible Study
Coffee Activities with Kids Road Trips
Concerts Crafts Gardening
Anything that interests you!
"This is AMAZING! I don't want to miss out! What do I do now?"
1. REGISTER on Eventbrite and bring your printed ticket to be entered into the doorprize drawings.
This will help us with planning for seating, paper goods and tea.
2, INVITE the single women that you know!!!
We will make room!
3. LIKE the Facebook page ROAR.
Great way to connect with other Tigresses!
4. WEAR animal print- it will inspire your ROAR.
Leopard, Tiger, Zebra, Cheetah, earrings, clothes, shoes, jewelry- it's all good!
5. BRING a dessert
Chocolate is always welcome!
6. VOLUNTEER with ROAR.
We have many areas where your strengths will add value to our group!
The Ambush is a "no biz card" event! There are a lot of biz networking groups in our area- we aren't one of them!
If you would like to donate a doorprize or ask a local business for one- call me.
JUST FOR FUN! Katy Perry ROAR video - https://www.youtube.com/watch?v=CevxZvSJLk8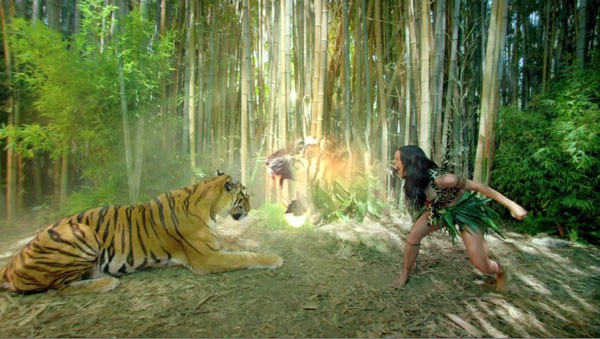 I used to bite my tongue and hold my breath
Scared to rock the boat and make a mess
So I sat quietly, agreed politely
I guess that I forgot I had a choice
I let you push me past the breaking point
I stood for nothing, so I fell for everything
You held me down, but I got up
Already brushing off the dust
You hear my voice, your hear that sound
Like thunder, gonna shake your ground
You held me down, but I got up
Get ready 'cause I've had enough
I see it all, I see it now
I got the eye of the tiger, a fighter
Dancing through the fire
'Cause I am the champion, and you're gonna hear me roar
Louder, louder than a lion
'Cause I am a champion, and you're gonna hear me roar!
Now I'm floating like a butterfly
Stinging like a bee I earned my stripes
I went from zero, to my own hero
Get ready 'cause I've had enough
I see it all, I see it now
** Have you registered yet??
There's nothing else to read, just get registered
Seriously, reserve your spot.
Invite your single friends
Choose your animal print attire
Plan a dessert
BE here!
Oh, you have a question!
Send me an email- leannabrennancoaching@gmail.com