Sales Have Ended
Ticket sales have ended
Aw shucks! We are bummed to have missed you. Go ahead and signup for our waitlist and keep those fingers crossed. Also, check out our other retreats around the country and see if another location piques your interest.
Event Information
Location
Entrada at Moab
650 West 400 North
Moab, UT 84532
Sales Have Ended
Ticket sales have ended
Aw shucks! We are bummed to have missed you. Go ahead and signup for our waitlist and keep those fingers crossed. Also, check out our other retreats around the country and see if another location piques your interest.
A three day all-inclusive, fun as hell, luxury mountain bike vacation.
About this event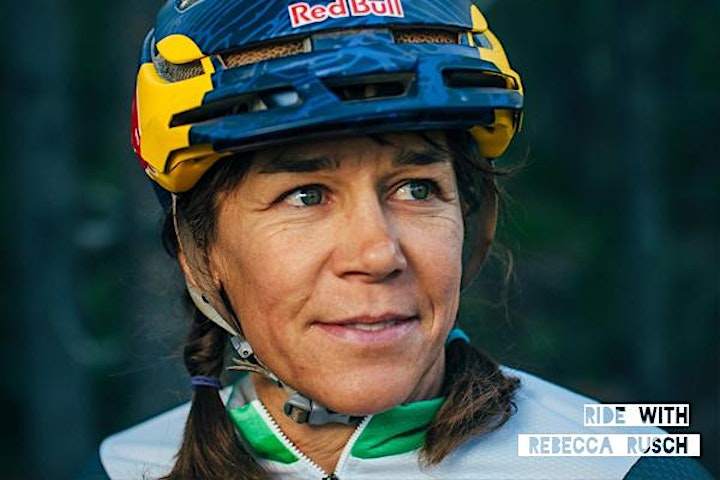 Moab, Utah | 3 Days, 3 Nights | 20+ Ladies | Intermediate+ - Expert Rides
Choose your own pace and adventure with multi-level rides led by our team of knowledgeable lady shredders. Fuel yourself with our organic-inspired meals, snacks, and post-ride treats. Learn tips and tricks from our professional team of mechanics, and enjoy free demo bikes and gear from our partners.
What's Included?
3 days of curated riding with a crew of experienced locals & trail leaders - including SRAM Ambassador and 7x World Champion Rebecca Rusch
3 nights accommodations in the Entrada at Moab luxury condos.
8 organic-inspired meals, appetizers and healthy trail snacks (starting w/ breakfast Fri and ending w/ lunch Sun)
Complimentary drinks, including coffee, Sierra Nevada beer and LaCroix a plenty!
Shuttles & ride support to shred iconic trails
Full-suspension carbon demo bikes from Specialized Bicycles
Custom demo wheels from Industry Nine Components
Eyewear demos from Ride 100%
In-depth bike maintenance clinic taught by professional female mechanics and supported by SRAM
"Amazing does not do this event justice. Ash and her team are phenomenal in their attention to detail, whether it's a delicious group dinner or making sure everyone gets help with their bikes. I love the support in choosing my level of fun and adventure, and the opportunity to make new like-minded friends."
- Penny, Spokane, WA | 2X Roam Retreat Participant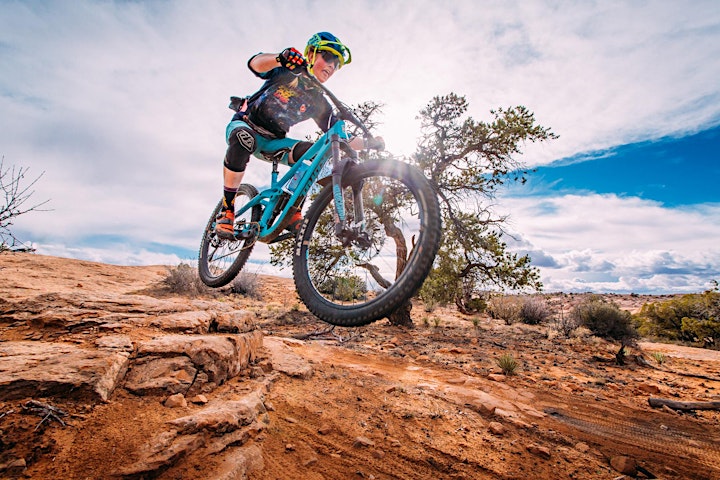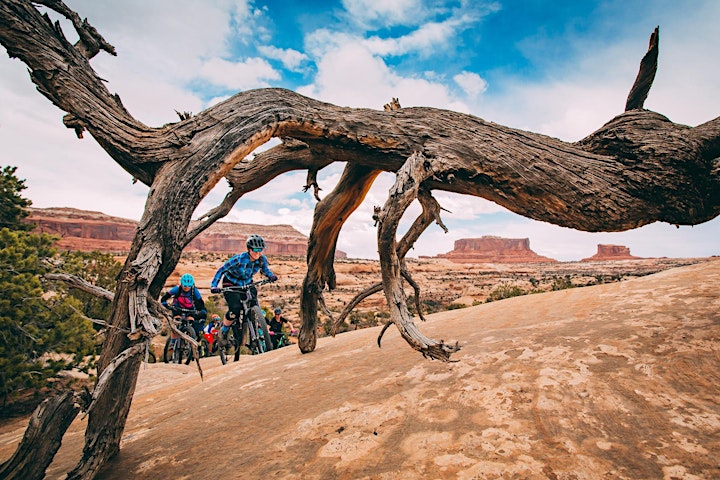 What To Expect?
From the moment you arrive at your Roam Retreat, you will likely receive a very genuine bear-hug from one or more members of our staff. After we hug-it-out, you'll get settled into your accommodations and then ready to ride! This may include getting setup on a 2019 Specialized demo bike and/or Industry Nine wheelset; we'll work closely with you to hand-select the right bike and size that suits your riding style and experience level.
Once ready, we will pair you up with a group of similarly skilled riders and a knowledgable ride leader to whisk you away to our favorite local trails. Your ride duration will depend on your arrival time, but afterwards you'll enjoy a delicious meal, carefully curated and prepared by our staff, to ensure you are properly fueled for a weekend of riding.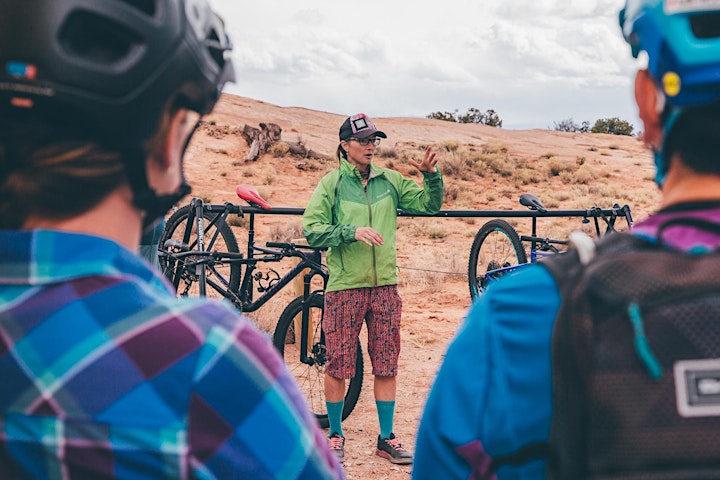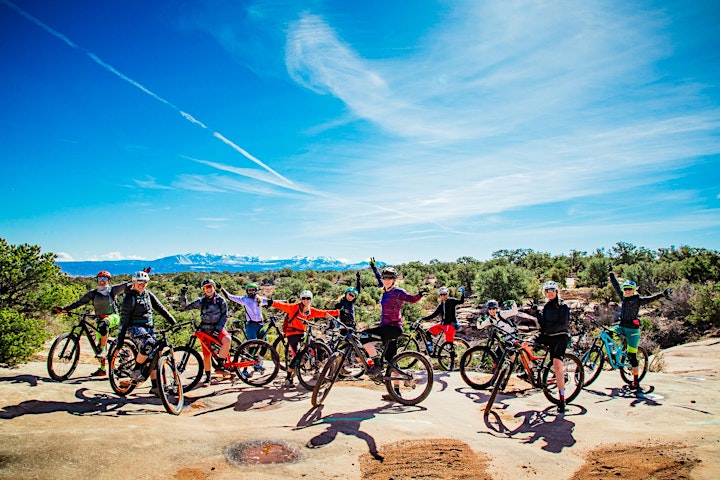 Our afternoons are either filled with more riding, or some much-deserved downtime. This is your vacation dammit, and you can spend it doing whatever you want. Some participants opt to ride until the dinner bell rings, while others enjoy relaxing at our well-appointed accommodations, site seeing, or visiting local shops.
In the evenings we will set aside time for an optional technical workshop taught by our team of professional female mechanics with support from SRAM. You'll have an opportunity to learn basic bike maintenance, as well as a chance to delve into more advanced topics such as suspension and brakes.
After dinner, Roam staff will go over the ride agenda for the following day, and then its relax, rest, and evening chill-out time!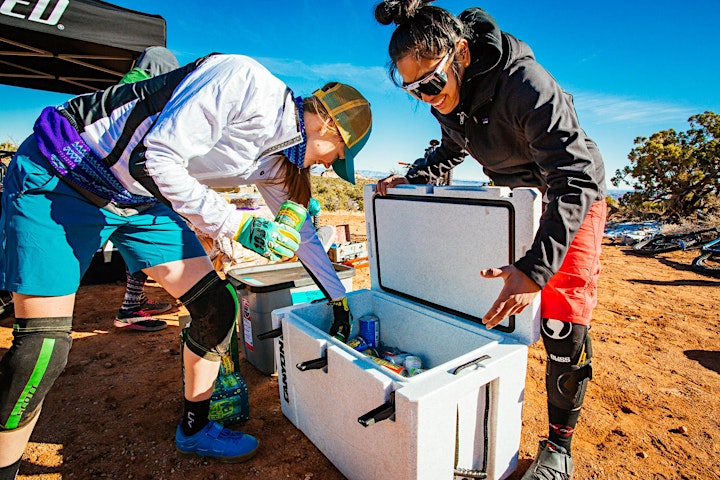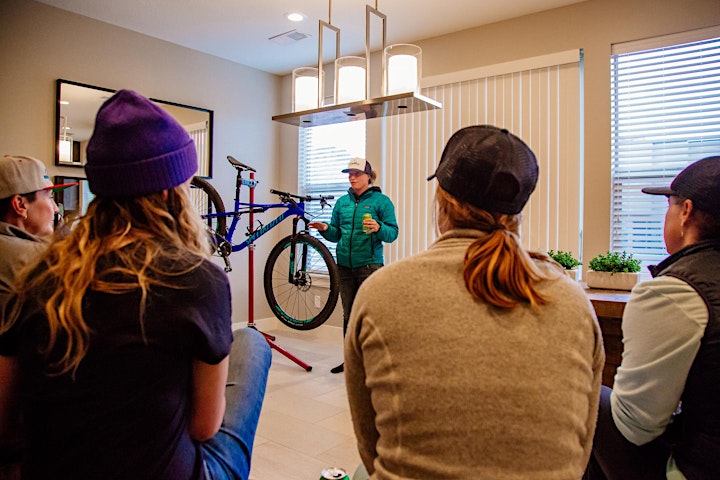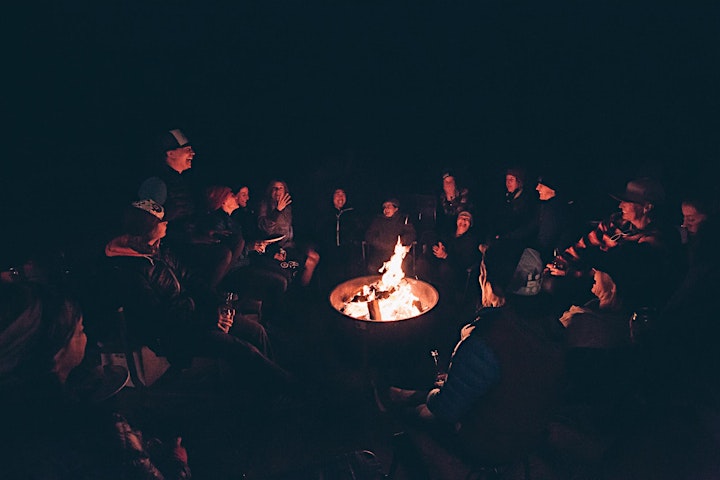 FUEL
Breakfast is always wholesome and plentiful. Lunch is prepared daily with an impressive DIY spread and easy-to-take-with-you snacks so you can opt to chill and eat, or take a lunch to-go, allowing for more ride time. Dinner is delicious and custom curated for the needs of a hungry healthy rider.
Vegetarian, Gluten-Freedom, Dairy-Free, and Vegan meal and snack options will always be available.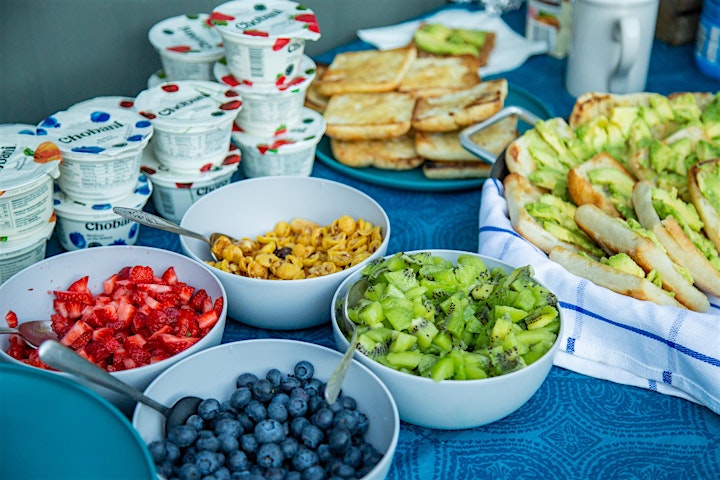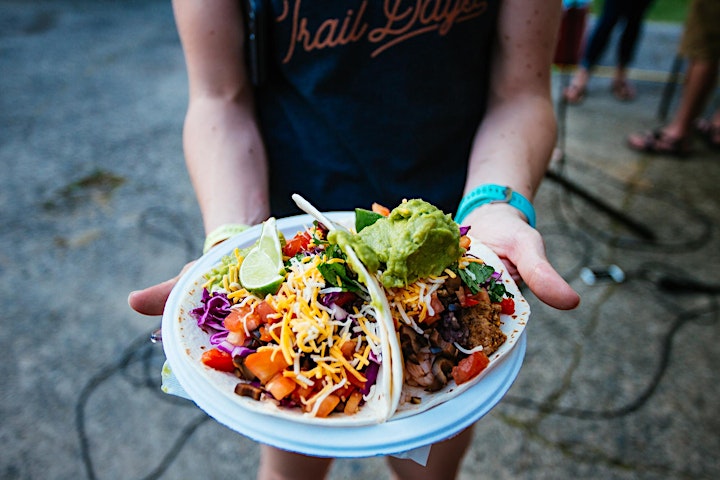 LODGING
Our weekend of shred will include a stay in the newly constructed Entrada at Moab luxury condos located in the heart of town and just a short drive or ride to the trails. A beautiful pavilion and pool is accompanied by beautifully landscaped grounds with the best view in town of the mighty red rocks.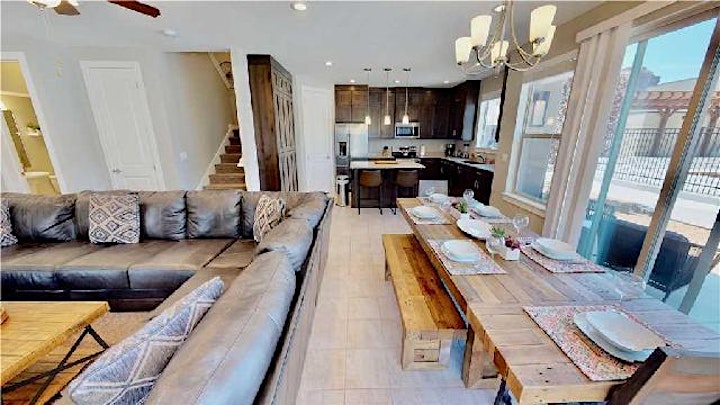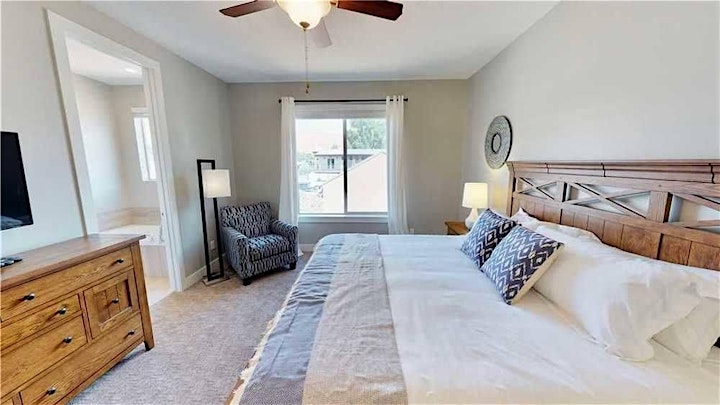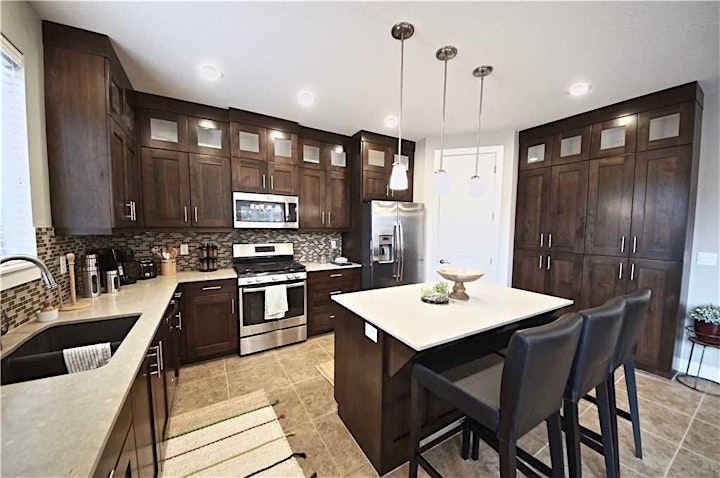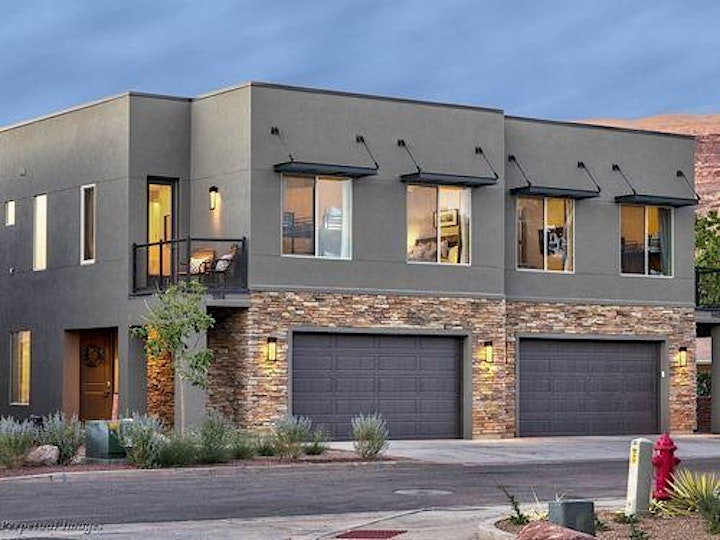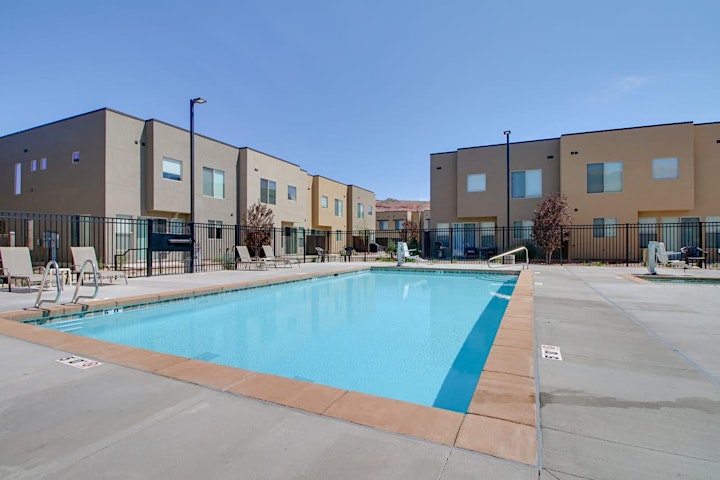 Throughout the weekend you can choose your own adventure and ride until you can't feel your legs, or take a mellow approach and ride less, opting for more free time to relax and enjoy stunning Moab, Utah.
We can't wait to ride with you!
-The Roam Crew
For full event details: Roam Premiere Retreat @ Moab website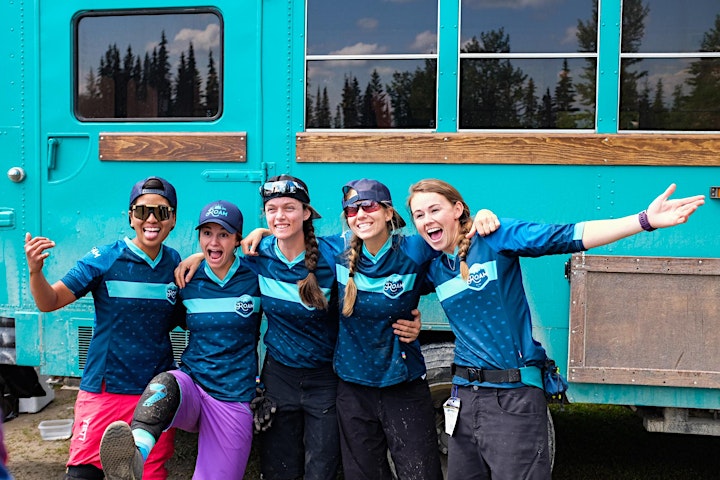 FAQs
Where can I learn more about Roam Events?
Learn more at www.thisisroam.com. Follow the link to Roam Retreats for retreat specific details!
Why are there different registration prices?
Each registration ticket designates sleeping in a different accommodation type (i.e. shared room, private master suite, etc). Please carefully read ticket details.
Is this a skills clinic?
Nope! The purpose of this event is to bring together a community of riders for a fun weekend of shredding together. In some ride groups we may stop and session a few things for fun, but that's about it...we're here to ride! Please feel free to ask us for recommendations for skills clinics - we're big fans and have a large network of coaches that we work with.
What is a technical workshop?
SRAM technicians and other professional female mechanics will be leading optional hands-on bike maintenance and education sessions. We will cover the basics of bike maintenance (parts of the bike, safety checks, cleaning your bike, etc.) as well as more advanced topics (tubeless setup, suspension tuning, derailleur adjustments).
Do I get to ride with Rebecca Rusch?
Yes! Rebecca will be splitting her riding time between groups of all ability levels throughout the weekend.
Are there age restrictions associated with this event?
Yep...you must be at least 21 years of age to attend this event.
Do I need my own bike?
We have free Specialized demo bikes available all weekend (demo bikes are first-requested, first served, and you must confirm bike/wheel reservation prior to the retreat). Many participants bring their own bikes, even if they are planning to ride a demo. We have secure storage for personal bikes.
Do I need to bring my own food and beverages?
Breakfast, lunch, and dinner will be provided along with beer, wine, water and healthy snacks. We can accommodate allergies, gluten-free, dairy-free and vegan options if requested.
What is the riding going to be like?
First things first: check out our event details (https://www.thisisroam.com/roam-retreat-moab) including our skill and fitness ratings.
All participants will need to be able to handle riding multiple days of intermediate-advanced (blue and black rated) highly technical trails, including Porcupine Rim Trail. There are beginner trails in Moab, but we are not planning on riding them - this is a trip for experienced/fit riders.
You can always opt to ride as little or as much as you want throughout the weekend. If you are concerned about the difficulty of trails, please contact us at hello@thisisroam.com
I'm a beginner rider, can I come?
This isn't the trip for you. We recommend that participants have at least a year or two of mountain bike experience and/or have taken a clinic. If you're unsure of your riding level just shoot us an email or a phone call and we can talk it out.
I'm an intermediate rider, can I come?
Yes! You are going to love the challenge of the trails we will be riding!
I'm an advanced/pro rider, can I come?
Yes! We always have expert riders on our trips. We promise not to make you coach anyone or ride with the newbies. There are wicked challenging trails that we will make sure you have access to so you can get your shred on.
I always ride with my husband, can he just come and hangout?
Noooope. Sorry fellas, ladies only. We really can't risk catching your husband's/boyfriend's/male sidekick's cooties at the event. If you really like riding with your man friend, check out our new CO-ED retreats!
My friend is signing up too; can we share a room?
Probably. Please notate who is joining you when you sign up and we will do our best to accommodate your request to stick together. If you don't mind sharing a bed with your buddy you can save some bucks by registering for a Private Room and then getting a Bed Add ticket for your friend.
What are my transportation options getting to the event?
Participants will need to get themselves to and from our accommodations at the start and end of the trip. Flying in? The closest airport is Canyonlands Field Airport (CNY) in Moab. It is very small, so we recommend also exploring your options at Grand Junction Regional Airport (GJT) and Salt Lake International Airport (SLC), which are 1hr 40min and 4hrs from the venue, respectively. Upon registration, we will provide you with a RideShare document to help DIY coordinate rides and car rentals with other participants.
What time should I plan to arrive/depart?
To make the most of the weekend, most participants arrive Thursday night at 7:00 and depart Sunday afternoon. Thank you for not arriving early while our team prepares for the weekend!
I want to stay forever! Do you provide accommodations prior to, or after the event?
Extra nights are OYO. Generally we prefer guests to stay offsite prior to our retreats so that our team can have uninterrupted space and time to prep. Please contact us if you would like to stay extra nights post-trip at our host venue and we can direct you to the appropriate booking party.
What should I bring? What is the schedule? Can you give me more details?
We will be sending you a weekend schedule, packing list and all sorts of details prior to your arrival.
What can/can't I bring to the event?
Bring anything fun and legal, but please leave Fido and little Tommy Jr. at home.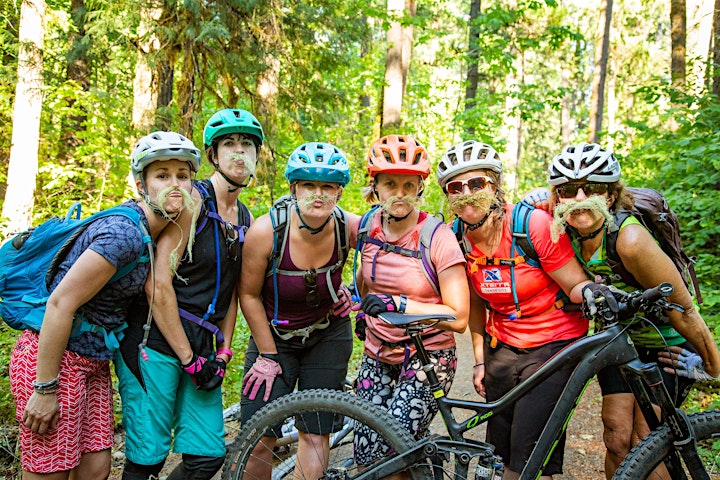 What is your cancellation policy?
TRANSFERS
At any time prior to retreat: A registered guest can transfer their ticket to another person*.
Up to two weeks before retreat start date: A registered guest can transfer the cost of a ticket to a future Roam Retreat.
Within 14 days of retreat start: No cost transfers are allowed, only transfers to another person to attend in your place.
*Please note that we have the right to refuse transfer to another person. Due to safety or logistical concerns, we occasionally cannot approve a transfer (i.e. registering for an advanced retreat and requesting to transfer your ticket to a beginner rider).
REFUNDS
Up to one month before retreat start date: Full refund, less $50 administration fee.
Up to two weeks before retreat start date: 50% refund.
Seven or fewer days before retreat, or "no show": no refund.
We also understand illness, injury, or family emergencies do happen. While we'll always want to help, please be ready for the above policies to still apply.
I have more questions, who do I contact?
Please be sure to fully look over details on our website, including the specific details for this event (don't forget to browse our comprehensive FAQ while you're there). Still have questions? We can be reached by email at hello@thisisroam.com.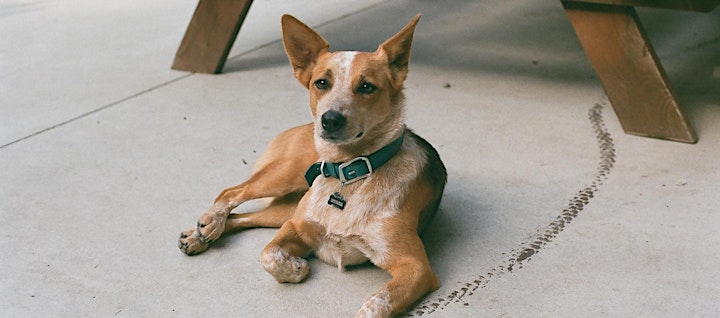 Date and time
Location
Entrada at Moab
650 West 400 North
Moab, UT 84532