Sales Have Ended
Ticket sales have ended
Aw hell, we missed you. Check our organizer profile for other rad up-and-coming events from the team at Roam Events.
Sales Have Ended
Ticket sales have ended
Aw hell, we missed you. Check our organizer profile for other rad up-and-coming events from the team at Roam Events.
The world's biggest womxn's mtb festival | Presented by Industry Nine | No pandering. No skills clinics. Just 3 days of lady shred!
About this Event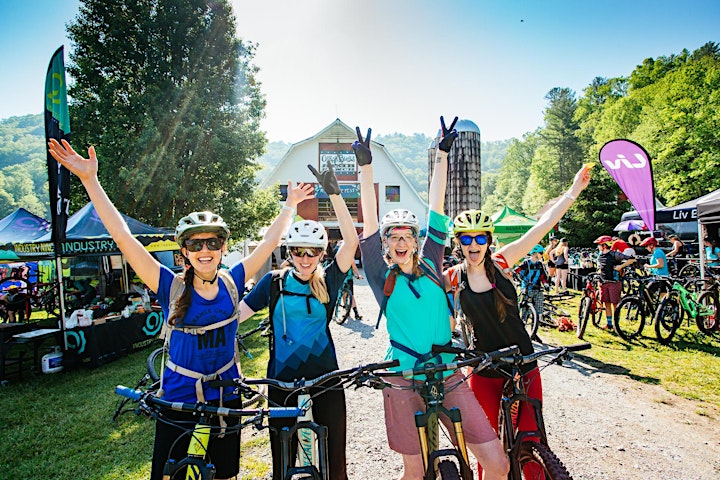 FESTIVAL PASS - WHAT'S INCLUDED
Hundreds of demo bikes from hand-selected bike brands
Shuttles on shuttles on shuttles
Group rides w/ local ride leaders & brand ambassadors
Access to our expo space including premium mtb apparel & gear
Bike related workshops, panels, discussions, & presentations
Catered dinner Saturday night
Private screening of an all-womxn's adventure film festival
Killer dance party
Free raffle ticket for our famous giveaway with absolutely insane prizes
Free dranks at our Happiest Hour (best hour of your life)
Much much more!
"I went out on a limb and went to Roam Fest completely solo without knowing a single soul there. I wasn't sure if that was normal or how the weekend would turn out, but the website made it look pretty fun and welcoming and boy, did I make the right decision. The community of women at Roam was so supportive, so rad, welcoming and open. It was like summer camp for adult women who love to shred. I made some friends for life, got in some incredible riding, grew and challenged myself as a rider, enjoyed some baller demos, took in the energy from some unreal scenery and am still on cloud nine after my experience. "
- Kristina, Roam Fest Participant
__________________________________________________
(Please don't mind the dust, our website is still under construction while we finalize 2020 event details)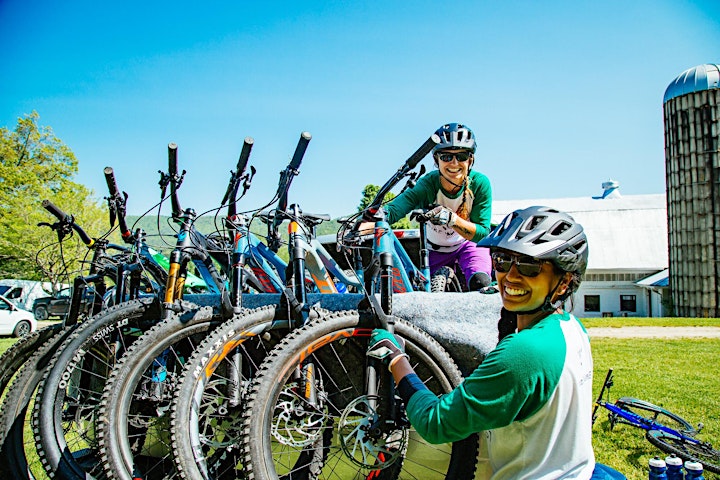 "If it were any more fun, it would be illegal." - Singletracks.com
Roam Fest is a three day party for female riders, influencers, and legends all gathered for one purpose: to spend a weekend slaying trail and playing bikes in a world-class riding destination.
Follow us @thisisroam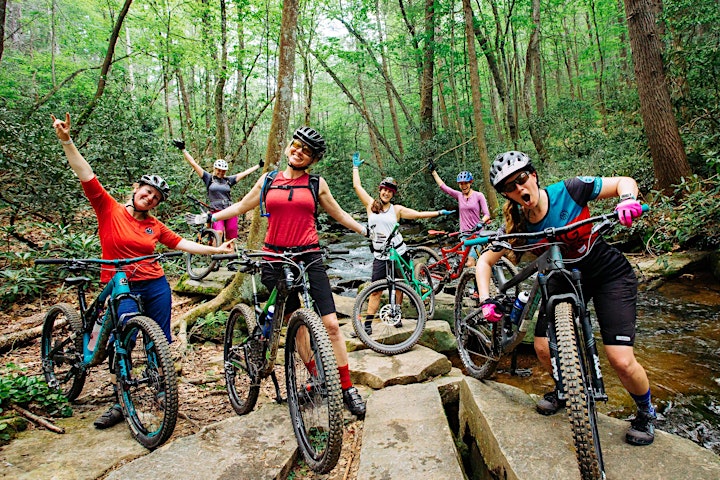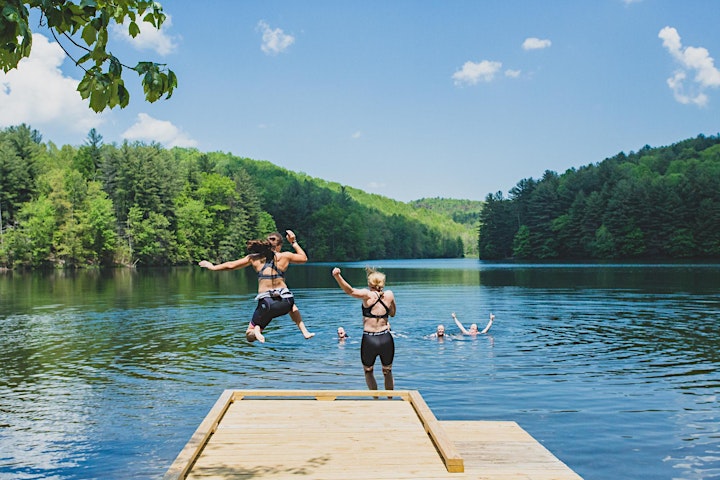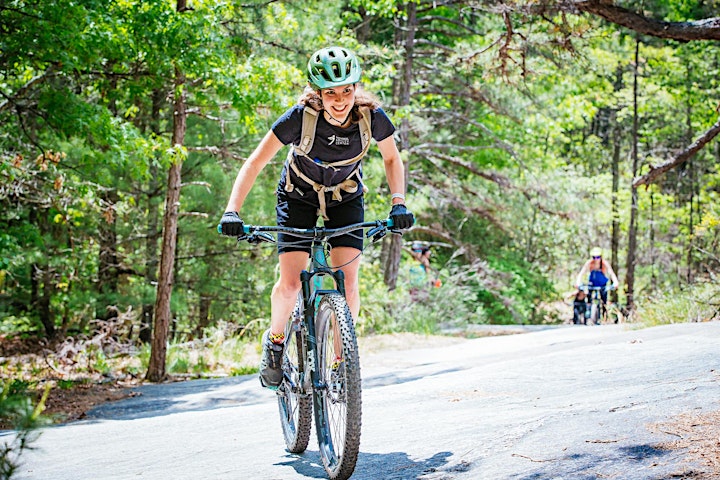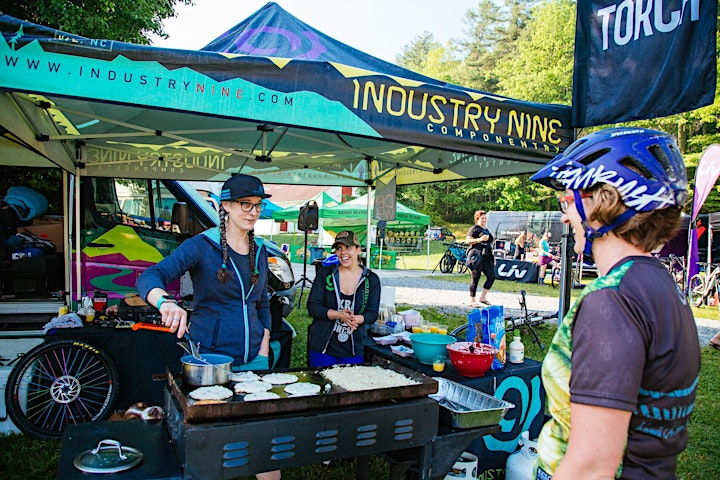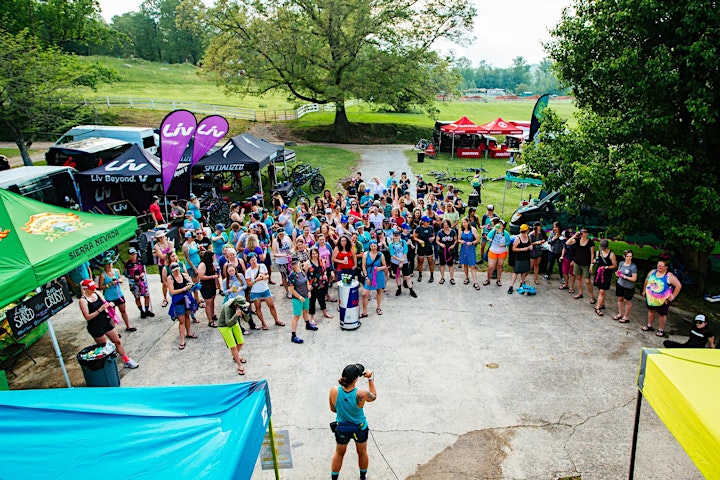 FESTIVAL PARTICULARS:
Demo: DOOOOO IT! First-come first-serve test rides. Check out our VIP DEMO pass for more opportunities to demo.
Shuttles: Will depart from the main festival area to specified trailheads.
Group Rides: For intermediate to expert ability levels. Led by locals and our event partners. Limited spaces to ensure ride quality. Sign up at festival.
Workshops & Presentations: Will be amazing and plentiful. Check our website for schedule. NO SKILLS CLINICS - we're here to SHRED!
Film Screening: Program TBA...but we promise it will be badass!
Dance Party: Animal costume themed. Or DIY. We've had humans dressed as hotdogs. Go with what feels right.
Apparel & Gear: High quality bike apparel & gear will be for sale from our vendors.
SWAG & Merch: No one goes home empty handed. SWAG bags for everyone, experience our Roam apparel center with festival hats, shirts, and gear for sale .
Food: Onsite food trucks. Saturday's fiesta dinner is free for all pass holders.
Drink: Sierra Nevada Brewing Company serving up cold beer. All "tip" donations are being gifted to local trail advocacy groups. Must have valid ID with proof of 21 years of age. Water & sports hydration is free.
Facilities: Portable toilets and hand washing stations.
Age Restrictions: Must be 21 to attend. Under 21? Contact us.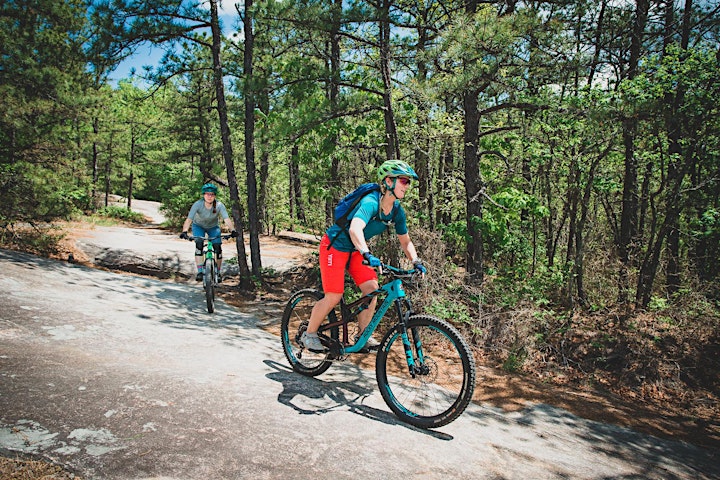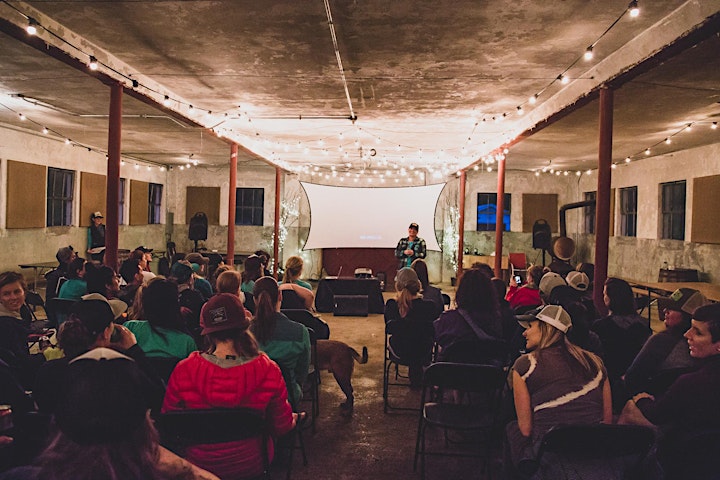 TENTATIVE SCHEDULE:
__________________________________________________
THURSDAY April 30th
3:30PM - Kickoff Party & Tours at Industry Nine HQ in Asheville
FRIDAY May 1st
8:00AM - Registration Opens
8:00 AM - VIP Demo Begins
9:00AM - General Demo/Expo Opens
9:30 AM - Roam Fest Welcome!
10:00 AM - Shuttles and Group Rides Begin
10:00AM - 5:00PM - Ride your damn bike!
2:00PM(ish) - Workshops Begin
4:00PM - VIP Demo Reservations Begin
6:00PM - Happiest Hour
7:30PM - Film Screening
SATURDAY May 2nd
8:00AM - Registration Opens / VIP Demo Opens
9:00AM - General Demo/Expo Opens, Shuttles & Group Rides Begin
9:00AM - 6:00PM - Ride your damn bike! Learn some stuff!
2:00PM - Workshops Begin
4:00PM - VIP Demo Reservations Begin
7:00PM - SHREDTalks, An Industry Influencer Panel
8:00PM - Really Fast Raffle That Doesn't Suck / Fiesta Dinner
8:30PM - Dance Party: Animal House theme (interpret as you wish)
SUNDAY May 3rd
9:00AM - All Demo/Expo Opens, Shuttles & Group Rides Begin
11:00AM - 3:00PM - Workshops
3:00PM - Last shuttle returning
4:00PM - All demo bikes returned
__________________________________________________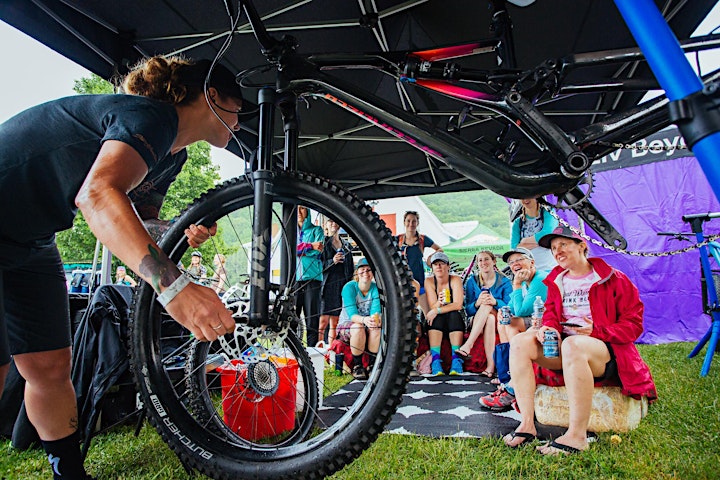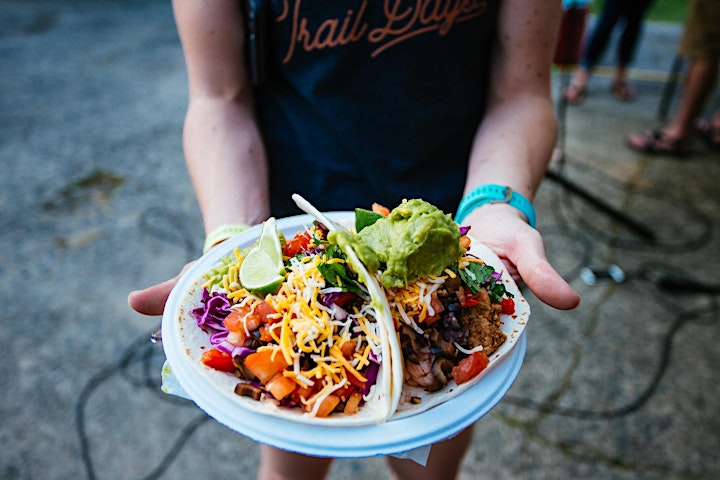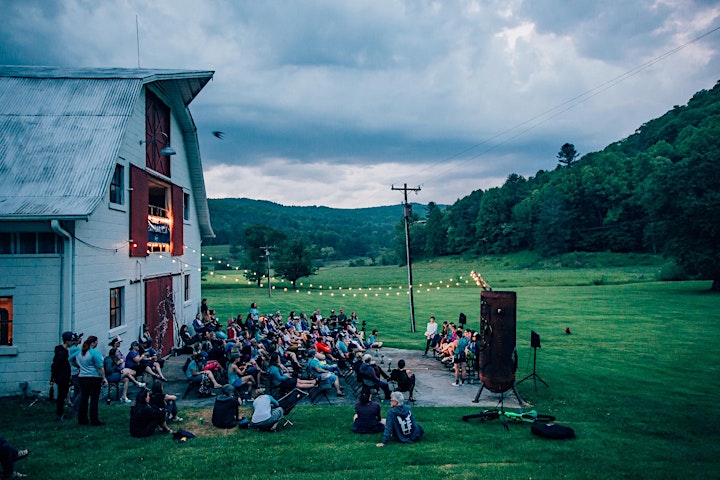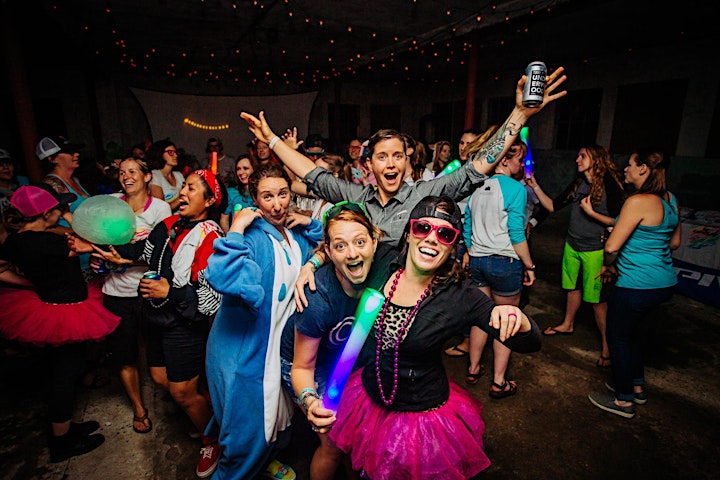 FREQUENTLY ASKED QUESTIONS - AND ANSWERS
Q: Is this festival beginner friendly?
A: While the festival is geared toward experienced riders, beginners with a can-do attitude who are ready for a challenge are welcome to join!
Q: Will there be on-the-bike skills clinics?
A: Nooope! We're here to shred!
Q: Does anyone ever join the festival solo?
A: Hell yeah they do! About 25% of our participants come to the festival on their own.
Q: Are WTF invited?
A: Absolutely. Anyone who identifies as female and is over the age of 21 is welcome to join the festival.
Q: Can my super adorable fur baby Fluffy come to the festival?
A: Due to the insanity that would ensue if 300 women showed up with their 465 dogs...we ask that you leave Fluffy at home.
Q: Can my husband/boyfriend/totally platonic man-friend come?
A: Nope. Roam Fest is a womxn's-only bike festival. We can't go catching any cooties (we've neutralized the handful of guys working at the festival for their respective bike companies), so please plan on enjoying an awesome weekend with a bunch of other rad ladies!
Q: What is camping like?
A: We have a huge group campsite directly onsite at the festival. Camping is primitive, please prepare to be self-reliant for the weekend with food, supplies, and baby wipes a-plenty! Potable water, campfire rings, portable toilets and handwash stations. No showers or hookups.
Q: What if it rains?
A: The festival will go on as scheduled, barring any crazy Acts of God that would make it unsafe to continue the festival.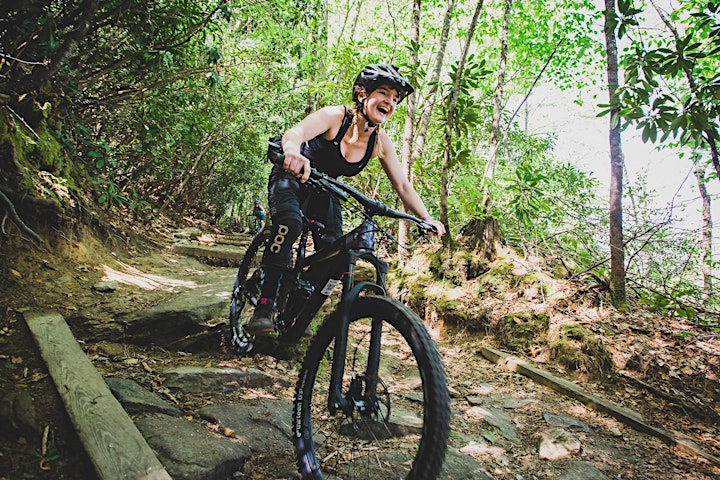 __________________________________________________
TRANSFERS & REFUND POLICY
TRANSFERS
Up to 7 days prior to the festival a registered pass holder can transfer their ticket to another participant. No registration transfers to another event.
No transfers within 7 days of the festival start date.
REFUNDS
Up to one month before Roam Fest start date: full refund, less $25 administration fee & Eventbrite fees.
30 or fewer days before Roam Fest start date, or "no show": no refund.
We also understand illness, injury, or family emergencies do happen. While we'll always want to help, please be ready for the above policies to still apply.
I have more questions, who do I contact?
Please be sure to fully look over details on our website, including the specific details for this event (don't forget to browse our comprehensive FAQ while you're there). Still have questions? Jo, our guest services manager, can be reached by email at jo@thisisroam.com
__________________________________________________
TICKET INFORMATION
Once you purchase, you will receive an order confirmation email from Eventbrite on behalf of Roam Fest organizer Roam Events. Your e-ticket(s) will be attached to your order confirmation email. You do NOT need to print them out - we will have a registration list at the event.
Please check e-mails from Eventbrite and hello@thisisroam leading up to the festival- these messages will contain important event information
No refunds after April 1st, 2020. See refund & transfer policies
Due to alcohol permitting, this is 21and over event
Event is rain or shine
Schedule and vendors subject to change without notice
__________________________________________________
LEARN MORE ABOUT ROAM EVENTS
ROAM EVENTS INSTAGRAM @THISISROAM