Event Information
Location
Roadtrip to Pando Grove at Fish Lake, UT -- leaving from and returning to Las Vegas, NV
Description
Over one long weekend, philosophers, designers, ecologists, writers and others are going on a roadtrip to visit the largest organism on the planet.
And lay plans to save it.
We hope you'll join us!
Pando is the name of the largest living thing on Earth. It nourishes itself from the waters of an ancient lake in south-central Utah and ranges for more than 100 acres up a mountain. It has existed for hundreds if not thousands of years.
Pando is an aspen. With thousands of individual trunks connected by a single root system. It is the most massive, and one of the most ancient, of anything alive. It is a western American treasure. But, Pando is dying.
Climate change is altering its ancient habitat. Deer and cattle are literally eating it alive. (With natural predators gone, an over-population of deer devours young shoots.) Further protection is needed. Precise scientific monitoring. Broad education. United focus.
So this is where you come in. To join an amazing group of people for the roadtrip of all roadtrips, to save Pando's life.
Roadtrip to Pando brings together folks whom many would think "wrong" to be on the same bus -- but are coming together for a common cause. Tree-huggers and ranchers. Ecologists and hunters. Adventurers, locals and public intellectuals. Urban and rural.
The journey is part TED. Part citizen-scientist adventure. Part Blitz workshop for turning ideas into action.
Nationally-recognized experts and thought-leaders join us. Special guests include, John Bielenberg, legendary designer and founder of "thinking wrong." John B. Cobb, Jr., author of some 50 books and first to bring together the fields of philosophy, theology, ethics and the environment. Paul Rogers, chief scientist for the Pando clone and director of the Western Aspen Alliance. And surprise guests to be announced!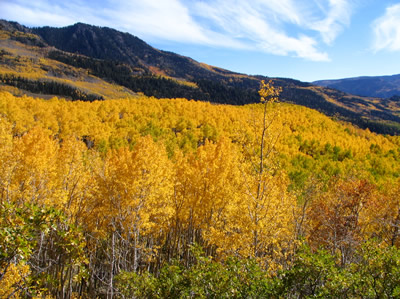 Schedule:
Day 1
Thursday , Sept 21

Travel by bus: Las Vegas, NV to Fish Lake, UT

View: Great western American landscape, via Zion National Park

Talks: Orientation and big-picture framing.
Day 2
Friday, Sept 22

Explore on foot: Pando Grove.

Science: Latest research. Assist data collection.

Talks: local issues in conservation.

Brainstorming Blitz.
Day 3
Saturday, Sept 23

Assist: Pando Grove conservation.

Talks: Urban-rural collaboration. Land-use, ranching, and Pando.

Brainstorming Blitz 2.

Local food fest.
Day 4
Sunday , Sept 24

Travel by bus: Fish Lake, UT to Las Vegas, NV.

Return to airport late afternoon for early evening departures.
Travelers journey with fascinating folk, including Special Guest speakers and facilitators. Enjoy citizen-scientist adventure. Eat great food. Discover remote parts of western America. Help conceive strategies for saving Earth's largest organism.
Want to go but can't afford the ticket? Let us help you brainstorm ideas to find sponsors. We can share tips and provide you with materials you can use to explain the trip to your supporters. And we'll make sure your underwriters get "special thanks" in the event credits.
Roadtrip to Pando is an inaugural event, which we expect to be followed in 2018 by subsequent roadtrips offering a diverse range of opportunities. The September 2017 event, however, gets you in on the ground floor and gives you the opportunity to help define what downstream events may be.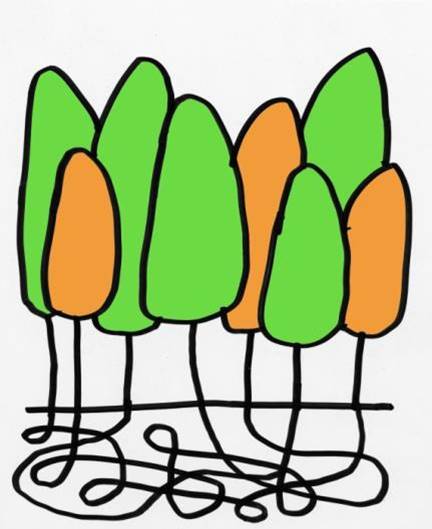 Artwork copyright (c) 2015 by Tucker Nichols.
FAQs:
What's included in the cost of the ticket?
Once you get on the bus, everything is included: travel, food, accommodations, expert talks and facilitation. We pick you up in Las Vegas and take you back in time to catch a flight home.
Do I get myself to Vegas and cover my own costs in town?
Yes. You're expected to cover your own costs of travel to and from Las Vegas, as well as your own room and board while you're in Vegas. Note that we are recommending a Vegas hotel, which will be the single point of departure on Thursday morning, but an overnight stay is not mandatory. It will, however, ensure a convenient and on-time departure the next morning.
What is a Blitz?
A Blitz is a fast-paced, immersive, hands-on workshop experience that is designed to come up with unique and fun solutions to big challenges.

Where do we stay while visiting Pando?
You'll be in cabin accommodations overlooking Fish Lake. Of course, Pando is in a remote area. But the cabins are lovely, many with their own fireplaces, all with their own kitchens, and king or queen beds.
What about food? Should we expect to bring our own?
You don't need to bring a thing. We're bringing in a private chef, and her assistant. There are no restaurants in the area, and only one small general store, and so we're planning to be self-sufficient. But the chef is superb, and used to working under these conditions -- and delivering amazing meals.
Because all cabins have kitchens, breakfasts will be handled on an individual basis. Lunches will be boxed/picnic style. Dinners will be special group events.
During the trip, everyone will be asked to help out with meal prep at one time or another -- but it's guaranteed to be a fun, interactive experience.
Who is behind the roadtrip?
Pando Populus is putting this on -- for our namesake! -- in collaboration with partnering organizations as below.
More questions?
Email roadtrip producer Amy Goldberg: ajgoldberg@verizon.net.
Date and Time
Location
Roadtrip to Pando Grove at Fish Lake, UT -- leaving from and returning to Las Vegas, NV