Description
Life is a journey. As we travel the road the Lord has paved for us, we soon realize it is not all smooth sailing or making great time! As women we have places to go, plans to be fulfilled, to-do lists to be checked off in a precise manner. When we experience the detours, work zones, road closures and delays on our journey, we sometimes get frustrated and weary. This weekend the Lord wants us to pull up to His "Rest Stop" to rejuvenate us in our journey. We need to all realize that our current situation or mile marker, where we are pulled off the side of the road, broken down, is not our final destination!
Who doesn't love a Road Trip? Pack your bags, grab your besties, and come expecting a life changing experience!
Included in your conference price:
2 full days of Worship Services
Special Workshops
2 Breakfasts, Desserts & Snacks
Activities for you to be a part of
Don't forget: In addition to registering for conference, you need to secure your rooms for ROADTRIP WA/OR CONFERENCE, October 12-14, Thursday - Saturday….before they are all gone. Please have one representative from your church make all of your room reservations prior to 09/18/17....get them quickly before they all sell-out!!
• HOST HOTEL: Monarch Hotel 503.652.1515
$129/night +tax
• Days Inn 503.654.1699 (1/2 mile away, across the highway)
$89/night + tax
DOUBLE QUEEN: Comfortable for 2-4 ladies/room
SINGLE KING: 1 or 2 ladies/room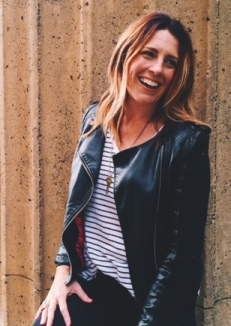 Meghan Robinson
Keynote Speaker
Meghan and her husband Carey pastor "The Movement Church" in Orange County, California. They are church planters and idealists! Meghan is a gifted communicator and always brings a word in season. She is most passionate about helping women identify the God dream inside of them and awaken to their greater purpose! She also loves seeing women in ministry connected, equipped and inspired. Meghan is director of the "She Leads" team with "She Rises LA" helping to encourage women who lead.
Meghan and Carey have been in full-time ministry for over 15 years, first with youth and the past 4 years as senior leaders and church planters. They have two beautiful girls, Brooklyn (12) and Avery (7) who love God, the church and Southern California! She spends most of her time building the church, encouraging leaders, raising her girls and is currently writing her first book!



ROADTRIP Ladies' Conference Schedule (all events – MONARCH HOTEL: Pacific Ballroom)
THURSDAY, October 12
3:00-6:00pm Registration
7:00-9:00pm Worship & the Word: Meghan Robinson
9:00-11:59pm Games & Goodies
FRIDAY, October 13
8:15-8:45am Prayer - Optional
9:00-10:00am Workshop: Betty Brown
10:00-10:45am Breakfast Buffet
11:00-12:00pm Workshop: Paula Sutherland
12:00-6:00pm Free time -lunch/dinner on your own
1:00-3:00pm Activities during free time in the Ballroom (Puzzles, Games, Etc)
6:00-8:00pm Worship & the Word: Meghan Robinson
8:00-11:59pm Games & Goodies
SATURDAY, October 14
7:30-8:00am Prayer - Optional
8:30-9:00am Breakfast Buffet
9:00-11:00am Worship & the Word: Meghan Robinson
12:00 NOON Check out from Monarch Guest Rooms