Roadmaps & Intersections, Maximizing Impact: Collaborate, Evaluate, Communi...
Description
A Quarterly Convening of the Healthy San Gabriel Valley Initiative
Roadmaps & Intersections, Maximizing Impact: Collaborate, Evaluate, Communicate!


Healthy San Gabriel Valley Initative:
Mission: To create a healthy, safe, and resilient San Gabriel Valley by creating a regional movement that engages communities and organizations committed to impactful cross-sector collaboration, addressing our most complex community concerns.
The Healthy San Gabriel Valley Initiative (HSGV) is an effort to create a synergistic effect among organizations in the San Gabriel Valley across sectors that include health care systems, education, government, business and non-profit, as well as community stakeholders. HSGV embraces the many assets of the region and also partners to address our most complex social issues across sectors.

The HSGV defines "health" broadly and it refers to a state of well-being across multiple dimensions such as economic, physical, social, and emotional, as well as the built environment experienced by individuals, families and neighborhoods. Health may be experienced individually or at the community level. Efforts to address health at different levels require different approaches. HSGV is intended to address community level health
Roadmaps & Intersections Convenings:
The purpose of the Roadmaps & Intersections Convenings, is to share best practices for local entities, to contribute to training and development for the regional HSGV initiative and to create an intersection for cross-sector networking.
Location:
Pomona Valley Hospital Medical Center, Women's Center
Please check in with security and they will direct you to the Women's Center Auditorium # 1
Parking Information:
A limited number of spaces have been reserved in the "Willow Customer Parking". Please check in with the Security Associate in the "Willow Security Booth" when you drive into the Hospital's main entrance (the Security booth is located off of Garey Avenue).
Tentative Agenda:
8:30a-9:00a Networking Breakfast
9:00a-9:20a Welcome
9:20a-9:40a Pomona Valley Hospital Medical Center, Trauma Center
9:40a-9:50a Collaborate for Impact
9:50a-10:10a Impactful Collaborations
10:10a-10:30a Break
10:30a-11:15a Evaluate for Impact
11:15a-12:00p Communicate for Impact
12:00p-1:00p Crossing Paths: Lunch
If you have any questions, please email alyssacolunga@ywcasgv.org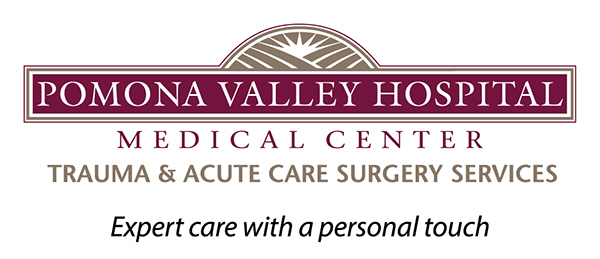 Date and Time
Location
Pomona Valley Hospital Medical Center, Women's Center Auditorium # 1
1798 North Garey Avenue
Pomona, CA 91767