Sales Have Ended
Registrations are closed
Can't wait to see you there!
Sales Have Ended
Registrations are closed
Can't wait to see you there!
Description
Date/Time:
September 18th 4pm – 7pm
Shuttle:
Shuttles will be arriving and will be picking up people every 15 min. The hotels that we will be stopping at are in the Cassoplois Toll road area. (If you wish to use the shuttle services please tell us where you will be lodging during your order process.)
Location:
Dometic Corporate Headquarters – 1120 N. Main St., Elkhart, IN 46514 and
Wellfield Botanic Gardens (Across the street from Dometic Headquarters)
Parking at north side of Dometic Corporate Headquarters side street - Simonton St.
Who Can Attend:
This event is open to RV Dealers, Distributors, OEMs, and media personnel only.
Theme:
Road Trip Across America
RSVP:
Visit our webpage dometicopenhouse.eventbrite.com and complete the online form for a chance to win a prize simply for RSVPing
For Questions:
Regarding any and all questions please email marketing@dometic.com and someone will respond to you shortly.
Elements:
Food, drinks, cocktails, bands, prizes, celebrity chef, new product showcase, gift bags, meet and greet with Dometic FDD and Customer Service personnel.
About Wellfield Botanic Gardens: https://wellfieldgardens.org/
Visit each of the destinations throughout the garden (map provided), have your passport stamped and turn in the completed book for a chance to win one of three prizes (CFX-100, CFX-65, or a CFX-35).
Northeast – Hamptons themed food, drinks, cocktails and entertainment
South – New Orleans themed food, drinks, cocktails and entertainment including a live band
Southwest – Tex Mex themed food, drinks, cocktails and entertainment including a live band
West Coast – Pacific Coast themed food, drinks, cocktails and entertainment
Mid West – Americas Heartland themed food, drinks, cocktails, entertainment with a live band, including the
Dometic Fifth Wheel with celebrity chef Kevin Roberts providing live cooking demonstrations
Three bands will be performing throughout the garden (Jazz, Country and Rock).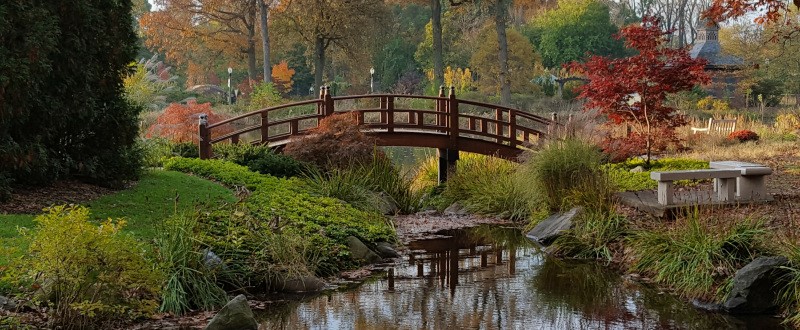 Food:
Kevin Roberts is partnering with famous local restaurant Villa Macri to provide delicious food and beverage during our Road Trip Across America open house event!
About Kevin Roberts: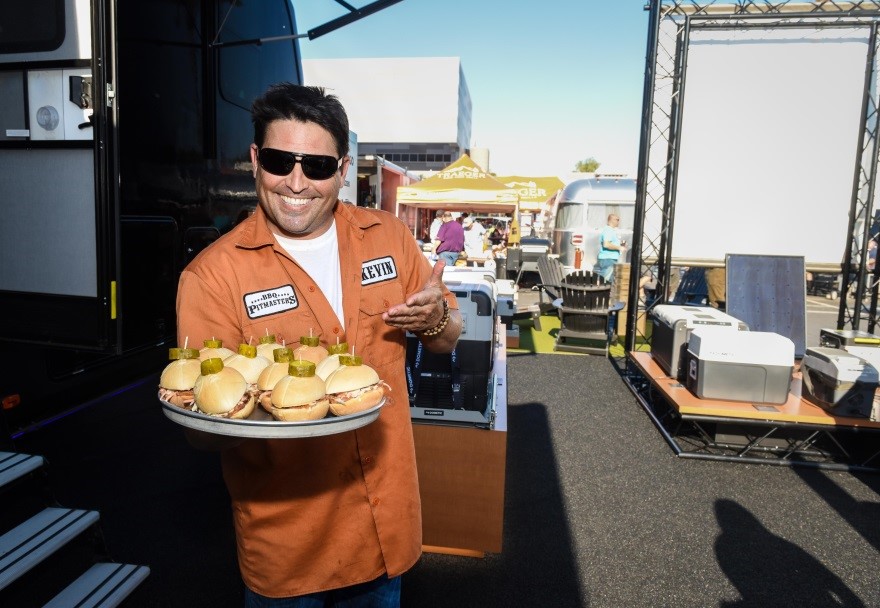 Kevin Roberts' knack for creativity and healthy eating in the kitchen can be seen, heard, and of course tasted. Growing up in kitchens and focusing his college studies on Health, Nutrition and Kinesiology, Kevin knows cooking from the inside out.
With two cookbooks in print, owner and executive chef of four sports bar/tavern concepts in San Diego and nationally known as a radio and TV personality, Kevin knows a thing or two about pleasing the young adults palate. His acclaimed cookbook, Munchies, is targeted towards the starving struggling to find quick, simple and tasty alternatives to the campus dining halls and fast foods. With recipes like west coast wings, tater tot hash and cinnamon roasted grapefruit, Roberts' book expresses the sentiment that there is more to cooking than complex recipes and expensive ingredients. Kissing in the Kitchen, his second cookbook, aims to teach the novice chef how to prepare that romantic dinner that every girl or guy dreams of. His Sleep over Spinach and Make-out Macaroni illustrate that food is definitely the way to win anyone's heart.
Aside from doing over a 100 national and local television shows, including The Today Show, CBS' Early Show & being a regular on Better TV, he now hosts TLC's BBQ PitMasters and lectures at university campuses nationwide.
Kevin was also a Top Ten Finalist on The Next Food Network Star, In addition, Roberts is the owner and Executive Chef at San Diego's award-winning East Village Tavern & Bowl, one of the city's hottest new downtown urban sports bar.
Roberts also travels the country with Dometic performing cooking demonstrations and shares recipes at trade and retail shows for the manufacturer. Kevin explains how to utilize appliances designed for RVs to make even a novice cook into a mobile master chef.

Raised by a single-mother who worked in restaurants in Los Angeles, Kevin Roberts was in the restaurant business at a very young age. With a lot of trial & error and with the help of his mom and nana, he taught himself to cook at the age of 8 as an act of "self-preservation." To quote Roberts, "It was either cook or starve…"

New Product Spotlight: Mobile Cooling - CFX-100W and CFX-75DZ