Road to Majority 2014
When and where
Location
Omni Shoreham Hotel 2500 Calvert St NW Washington, DC 20008
Description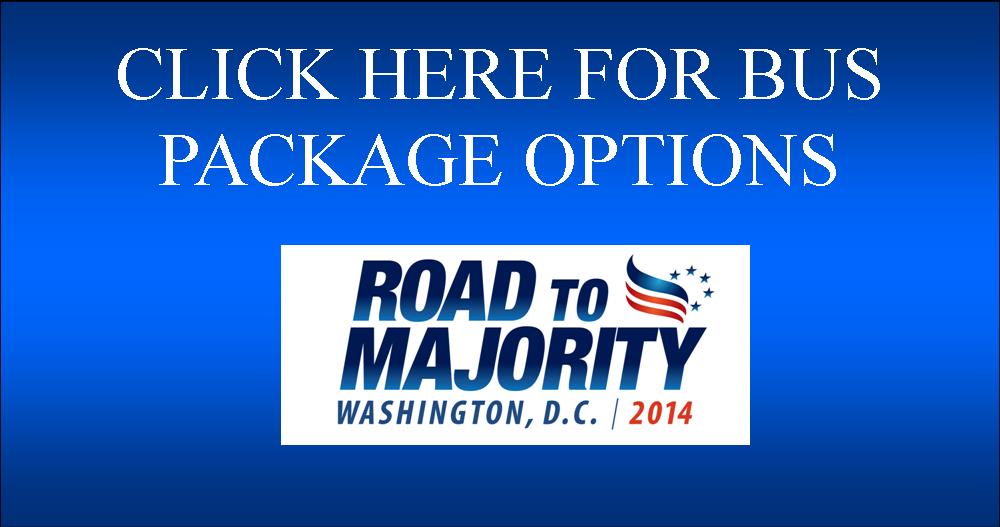 The "Road to Majority" conference is one of the premier events for people of faith and conservative activists.

Two thousand grassroots activists from across the country are expected to be in attendance.
At this year's Patriot's Gala & Awards Banquet on Saturday night, we will be honoring the legendary conservative activist Phyllis Schlafly and presenting her with the Winston Churchill Lifetime Achievement Award. In 2013, this inaugural award was presented to Pat Robertson.
The purpose of the conference is to energize, train, and equip our top activists and chapter leaders on voter registration, voter education, get-out-the-vote, lobbying their legislature, dealing with the media, building a precinct organization, and utilizing social media to mobilize supporters. We want them to leave this conference prepared to bring about a pro-family majority in Washington and in every state capital.

For members of the Faith & Freedom Coalition's Liberty Club, you will receive priority seating during the General Session, access to the Liberty Club lounge, and an invitation to the Liberty Club reception prior to the Gala Dinner. The Liberty Club is for those who contribute $1,000 or more per year. To join, please call Orit Sklar, Director of Development, at 678-869-0233.
You don't want to miss this exciting event, so register today!
For more information on Road to Majority or *refunds, call (770) 622-1501 (*no refunds will be given after May 30, 2014).
A discounted group rate for Road to Majority attendees at the Omni Shoreham Hotel is available. Rooms start at $189 per night. Please check your registration confirmation email for the group rate link.
For inquiries related to Liberty Club membership, sponsor and advertising opportunities, and group ticket sales, please contact Orit Sklar at Orit@ffcoalition.com.
For media credentials, contact Dave Mohel at Dave@blueskinsolutions.com.
To volunteer at Road to Majority, please fill out and submit the Volunteer Form.