Road Map to Certification Success | Designed for Small, Diverse Business Ow...
Description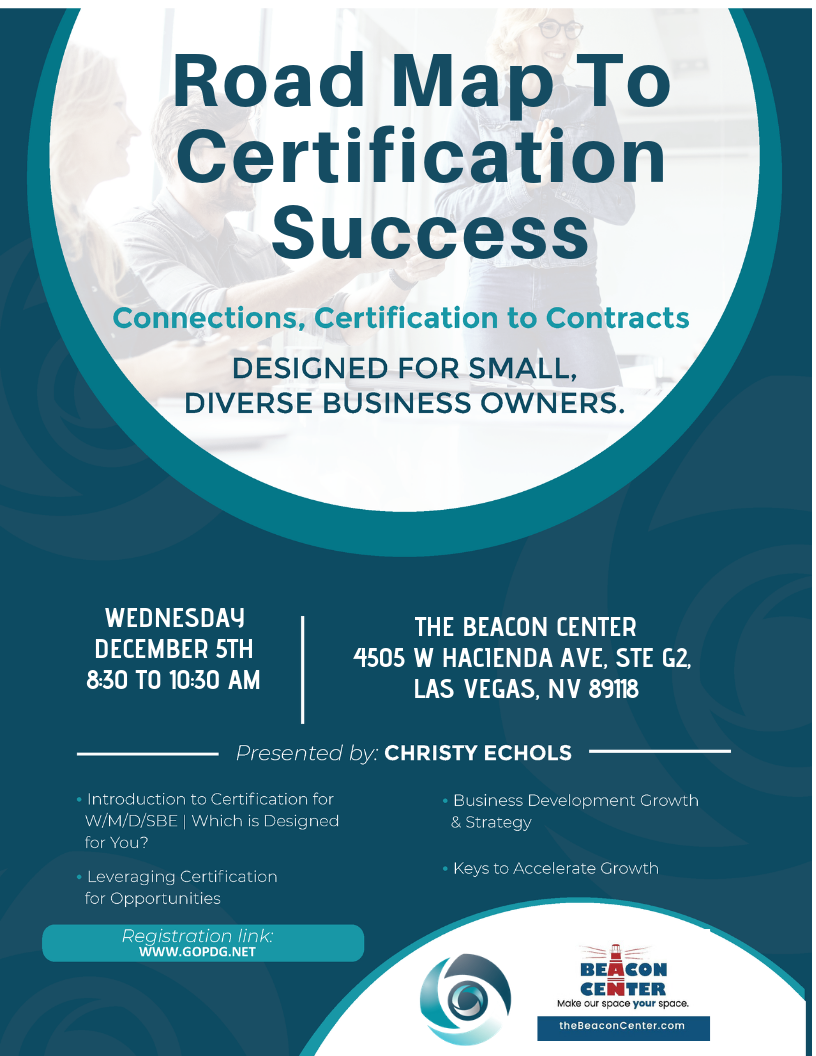 In this interactive workshop, I will share information on small, diverse business certification:
Introduction to Diverse Business Certification for W/M/D/SBE | Which is Designed for You?
What Third-Party Certification Agencies Provides the Certification Best For Me?
How Do I Become Certified as a Women, Minority, Disadvantaged or Small Business Enterprise?
Leveraging Certification for Connections & Opportunities

What is SB1?
Business Development Growth & Strategy
Keys to Accelerate Growth

Capacity & Building Resources & Collaborations through Supportive Services and Mentoring Programs
There are great opportunities for diverse business owners, don't miss out!!
Come, invest in yourself and your business and get ready to Accelerate Your Growth with the Road Map to Certification Success.