Description


Behind every successful woman there is an empowering story!"
The Women Entrepreneurs' Network (WEN) Business Breakfast series is a NJSBDC at Rutgers-Newark program started in 2005 and designed for women entrepreneurs to give them a sacred place and space to hear empowering stories of how other women have succeeded in their business and careers. Attending these intimate business breakfast meetings, gives women entrepreneurs an opportunity to meet role models in business and make contact with professional career women who are power brokers in their private or public professional sectors, as well as network with other women of like minds with the same aspirations for success through entrepreneurship.
TOPIC: Growing your Revenue by Tapping Into Private Label Brands

FEATURED SPEAKER:
Carmen Morris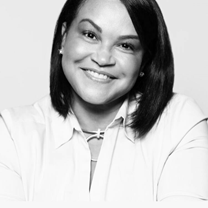 Business Coach, Entrepreneur, Speaker, determined, and fully vested in helping others, Carmen Morris continues to be a leader in her field. She has created a dynamic global enterprise devoted to empowering entrepreneurs around the world. Her aptitude for business became evident early in her life, when she started her first company at a very young age in New York City. Since then, her list of accomplishments and talents has grown quite long, and her experiences and successes have taken her through several avenues of business. Her background includes working in the fields of, Imports/Exports, Broadcasting/Entertainment, Fashion /Private Labels, and Real Estate Investment. Carmen's thirty plus years of experience as an entrepreneur has enabled her to provide business owners the tools and systems needed to grow their businesses. She is currently active with national and international organizations such as Partners World Wide, an international organization dedicated to eradicate poverty by developing businesses in thirty-two countries. She has led Train-the-Trainer events in four continents, personally certified several of Partners World Wide Curriculum Coaches and has helped build up teams of Curriculum Coaches in the United States, Eastern Europe, Ecuador, El Salvador, Guatemala, and Honduras. She is also active with the NJ SBDC Rutgers Newark Center where she serves as a business counselor and member of their executive advisory board. Carmen is also a member of SCORE, a resource partner of the U.S. Small Business Administration (SBA), where she served as Chair/President for the Princeton chapter from 2012-2016. She has been a business owner for 35 years—leading various companies—with business travels that often take her to Africa and Asia. She is a gifted speaker, a wise coach, and truly a blessing to entrepreneurs around the world.
Nelly Reyes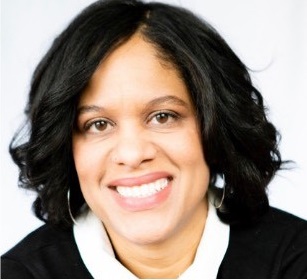 This Domincan American Lantina is impacting the natural feminine care space with her growing indie brand, Freshie Natural Feminine Care.
Nelly began her career at the age of 18 working at her father's import and distribution company. She is the daughter of the Founder of Lemisol; The caribbean's best selling feminine care brand dating back to the early 1980s. After spending 20-years learning everything there is to know about the personal care product industry from a US b2b and consumer's perspective, she became fascinated with the world of business.
She enrolled at NYU to pursue a degree in Leadership and Management in 2001, and prior to completing her degree accepted a sales position at STARZ, which eventually relocated her to Los Angeles. There she embraced a clean-living lifestyle and identified an unmet need in the natural feminine care product space. Drawing from her decades of knowledge and business experience, she became passionate about developing and launching the very best natural feminine care product line. She returned to New York to go back to school and pursue her business goals, and in the Spring of 2014 freshie was born.
Nelly's mission for freshie goes beyond selling products. She believes in educating women on embracing overall aware-self-care, and for this reason is committed to dedicating proceeds from the company's online sales to supporting organizations that educate and empower women, through her 'freshie-start' initiative.
---

REGISTRATION
PRE-REGISTRATION REQUIRED.
Cost to attend: $20
Sorry, no cash will be accepted for registration for this event
Advanced payment on Eventbrite will guarantee your SEAT. First come, first served policy applied.
BREAKFAST PROVIDED
---
REFUND & CANCELLATION POLICY
You can cancel your ticket(s) to our event within 1 week of the scheduled date by requesting in writing to rnsbdc@business.rutgers.edu. Cancelations received less than 1 week before the scheduled event WILL NOT BE REFUNDED. An internal credit will be given to you to attend the event at a later date and you will be offered 1 year to redeem this credit. We will require a 2 week advance notice to schedule you for the next available event.
Any tickets purchased tickets that results in a "No Show" to the event will not be refunded. By not showing up for the event you have forfeited money paid and previous internal credit offered.