RNSBDC Digital Marketing Series: Engaging the Ideal Online Customer
Description
RNSBDC 360 Integrated Digital Marketing Series:
ENGAGING THE IDEAL ONLINE CUSTOMER
In today's digital marketing space, it's all about targeting correctly through multiple touch points to Acquire, Engage and Retain the Customer, eventually turning them into loyal advocates. Attracting the right customers is critical to the success of any small business and will save you money in the long run! The RNSBDC Integrated Digital Marketing Series' learning objective is to coach small businesses in honing their skills for digital marketing via social media and apps.
This hands on course helps you the business owner or marketing specialist to create a profile of your ideal customer; develop an effective engagement strategy; boost your marketing by emphasizing the value through the language and get your potential customers to pay attention; know the target ideal customer who wants to buy your product or service and how much demand there is for what you sell and much more!

WORKSHOP TOPICS INCLUDE:

Introduction to Digital Marketing
What are you selling: Knowing what you are selling to engage the right customer?
Lead Generation Methods & Tactics
Understanding the Online Buyer /Customer Journey
Online Customer Targeting Methods & Tactics
Online Customer Engagement Strategies/Programs
Targeting via Social Media platforms & Apps
---
PRESENTER
Dr. Tendai Ndoro
Regional Director, NJSBDC at Rutgers-Newark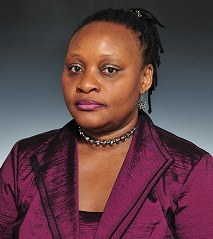 Dr. Tendai Ndoro has a PhD in Public Administration and serves as Regional Director for the NJSBDC at Rutgers-Newark Business School. Dr. Ndoro has received numerous awards for her work as an economic development expert and a business woman. She is also a trained Baldrige Examiner. As Regional Director, Dr. Ndoro has designed, developed & implemented innovative programs like the WEN Business Breakfast, Business Bazaar Pitch for Capital & Contracts; Business Continuity of Operations Program, RBS/EPI Training Curriculum & the RBS Student Experiential Learning Program where business students gain experiential learning & consulting experience solving problems for small businesses in NJ. In collaboration with private/public entities she promotes small business development, community & economic development initiatives. Dr. Ndoro has participated as a focus group expert for the Obama Administration through the SBA, US Commercial Services, OPIC, MBDA and White House Entrepreneurship Summit.
---

REGISTRATION
PRE-REGISTRATION REQUIRED.
Cost to attend: $100
Sorry, no cash will be accepted for registration for this event
Advanced payment on Eventbrite will guarantee your SEAT. First come, first served policy applied.
---
REFUND & CANCELLATION POLICY
You can cancel your ticket(s) to our event within 1 week of the scheduled date by requesting in writing to rnsbdc@business.rutgers.edu. Cancelations received less than 1 week before the scheduled event WILL NOT BE REFUNDED. An internal credit will be given to you to attend the event at a later date and you will be offered 1 year to redeem this credit. We will require a 2-week advance notice to schedule you for the next available event.
Any tickets purchased tickets that results in a "No Show" to the event will not be refunded. By not showing up for the event you have forfeited money paid and previous internal credit offered.