Description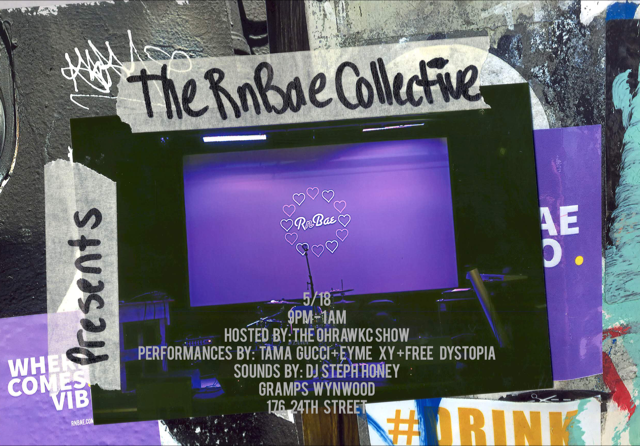 RnBae is where bae comes to vibe.
We're back and we're supplying the baes, vibes and R&B music at Gramps Wynwood! #RnBaeShowcase includes three R&B acts and R&B tunes all night long for you and bae. Our staple purple flower crowns are on us and our cotton candy machine is back for $2 each.
This month's performers include Tama Gucci and Eyme XY.
Remy Martin will sponsor a cocktail hour from 9pm to 10pm for all ticket holders.
Tunes will be provided by DJ Steph Honey while hosted by @OhRawkCShow.
#RnBaeShowcase is located in "Shirley's Room" towards the back of Gramps on the left hand side. There is a neon sign that says "Shirleys Room."
*no refunds :)*
21+
RnBae.com
Bring a bae or seven.