Description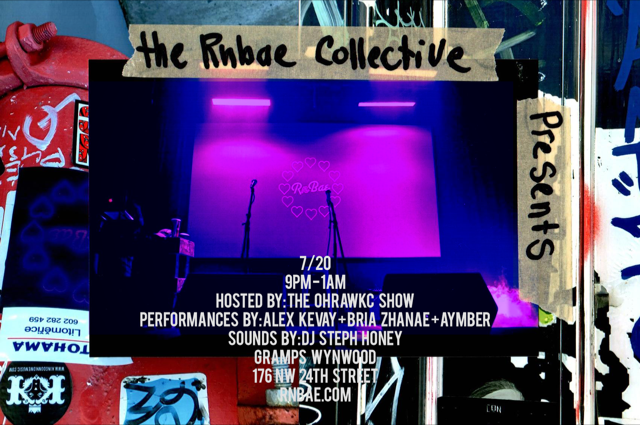 If you're looking for a place to vibe with bae, you're on the right page bae. RnBae is where bae comes to vibe, drink, dance, listen to R&B, and eat purple cotton candy. We're supplying the vibes at Gramps Wynwood at 9 pm on July 20th and you won't want to miss it. This month's performers include Aymber, Bria Zhanae, and Alex Kevay, all South Florida locals and all packing bae vibes. Our staple purple flower crowns are free at the door along with stickers and $2 purple cotton candy.
Tunes will be provided by Steph Honey from Toronto while hosted by Tony and Roxy of the OhRawkCShow.
#RnBaeShowcase is located in "Shirley's Room" towards the back of Gramps on the left hand side. There is a neon sign that says "Shirley's Room."
*no refunds
21+
RnBae.com
Bring a bae or seven.