Description
Friday, October 13, 2017
Pre - Game Tailgate: LOCATION - ROCKY MOUNT HIGH SCHOOL (RMHS) - TAILGATE AREA- AT SCHOOL PARKING LOT - from 4:00pm to 6:30pm.- Big THANK YOU to c/o 87 - JEFF GAINES aka "House" for Managing the Tailgate and Logistics. Let's get the RMHS Homecoming Game started with some fun and great food! Join our '87 Classmates before the game! Come by and get something to eat and catch up with classmates before the game. We will be serving Hotdogs, Hamburgers and Beverages. Menu: subject to change. - Note: No food can be taken into the game.
Homecoming Game - Rocky Mount High School -1400 Bethlehem Rd, Rocky Mount, NC 27803 RMSH Homecoming, Friday, October 13, 2017 at 7:00pm Rocky Mount High School will play against J.B. Hunt High School. Please plan on attending the game. Game entry fee at your own expense. Once you pay to enter the game and go inside the stadium area. We will have a table set-up to identify c/o 87 is present and celebrating 30 strong years out of High School. There will not be an actual registration, but we will make a list of our '87 Classmates that are at the tailgate and game.
**POST GAME - Get Together - NO PLANNED LOCATION -
Note: Change - There is no scheduled or planned location for a get together after the HomeComing Game. There is alot going on in our city that evening. We will have discussions to see what is the best locations to possibly have after game Dinner and Beverages. Stay tuned.

---
Saturday, October 14, 2017
30th Reunion - Family Day Lunch - New Location: CHICO'S RESTAURANT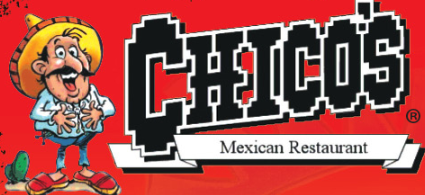 Time: - 11:30-2:00PM
Address: 1701 Sunset Ave, The Power Plant, Rocky Mount, NC 27804 - http://www.chicosrestaurant.com/
Come out and Have Lunch and Fellowship with our '87 Classmates and have a great lunch with friends. Meals @ your own expense and gratuity will be added to your individual check. Please message me, if you plan to attend or stop by. I would like to give the restaurant staff a better estimate, so they are staffed appropriately and prepared.
---
Saturday, October 14, 2017

- Time: 7:00pm-11:30pm ~ !!PLEASE READ!!
Note: 10/9/17- Unfortunately, I am unable to take additional registrations. REGISTRATION is now CLOSED - YOU MUST ALREADY BE PRE-REGISTERED TO ATTEND - I will not be able to accommodate "AT THE DOOR NEW REGISTRATIONS" the night of the Reunion Dance. Thank you/fs
THE BLUE & GOLD AFFAIR - We Made It! RMSH Class of 1987 is Celebrating our 30th Year Class Reunion. Themed: "The Blue and Gold Affair". Dress to Impress with an evening of Talking, Laughing, Dancing, Eating, Cash Bar and some of our very own '87 Classmates providing entertainment and more. ~ Our DJ - "Joey P" - RMSH c/o 89 aka JoJo Peoples from CHOICE-FM 92.1 & 98.3 Radio- Durham/Chapel Hill - So excited to have our very own RMSH Classmate - Radio Personality - JoJo Peoples will take us down memory lane spinning beats of all genres from the 80's and 90's and will pay a brief visit to the present :) Note: Pre-REGISTRATION and Payment is REQUIRED for the Dance: 10/14 . There will be a Registration Table and Confirmation List at the entrance and will be checked before entry. If you have registered, paid and received your email confirmation from Felicia Sanders. You are on the list. I'm sorry, I will not be able to accommodate "AT THE DOOR NEW REGISTRATIONS" the night of the Reunion Dance at the Benvenue Country Club. The venue will not allow me to add over my guaranteed numbers the night of the event. You will have to already be on my list and in my numbers for entry into the event. Extra Note: Our Venue - The Benvenue Country Club does not allow for patrons to congregate for extended periods of time in the Country Club Parking Area. Security provided by RMPD. :) Thank You ! Felicia :)
---
Sunday, October 15, 2017

– 30th Reunion - Sunday Activities
We will use this day as an open event day of our 30th Reunion Weekend. We have many classmates that are not local and will be travelling this day, as well as recuperating from all the hugs, laughs, tears, dancing, talking and writing down contact information and of course looking at family pictures. Feel free to invite classmates to your churches or other events in the area. Note: *Some Classmates have expressed an interest in having Lunch at Colden Corral. This is not apart of the reunion activities. Note: Meals and gratuity are @ your own expense.