RMP celebrates 11 years of Pro Wrestling..ELEVATED with a 2-night event! June 25th & 26th; Ages 21+ Event
About this event
Friday June 25th and Saturday June 26th, Rocky Mountain Pro presents the 6th Annual Colorado Cup (Friday) and the 11th annual anniversary celebration, Milestone 11 (Saturday)!
Join us as we celebrate 11 years of Pro Wrestling..ELEVATED LIVE from Denver, Colorado! Both nights will emanate from the Bierstadt Lagerhaus in the RiNo District near downtown, and this year features appearances from former WWE/ECW Star Al Snow, former WWE/TNA Star Sinn Bodhi, and Big Brother Star/former TNA Star/current OVW National Champion Jesse Godderz!
The first night will feature the 6th Annual Colorado Cup Battle Royal, as 40 plus wrestlers compete in an over the top battle royal to secure a RMP Championship opportunity later in 2021!
The second night will feature Milestone 11, as we celebrate 11 years with every title defended! You'll see RMP Champion Dustin Uhrich, Lockettes Champion Rachelle Riveter, Charged Champion Damon Ace, Twitch Champion Bearded Lady, Grunt Style's Violence To Action, Bruce Wayans, Unholy Trinity, Baylum Lynx, Atiba, and more!
Tickets available for both nights!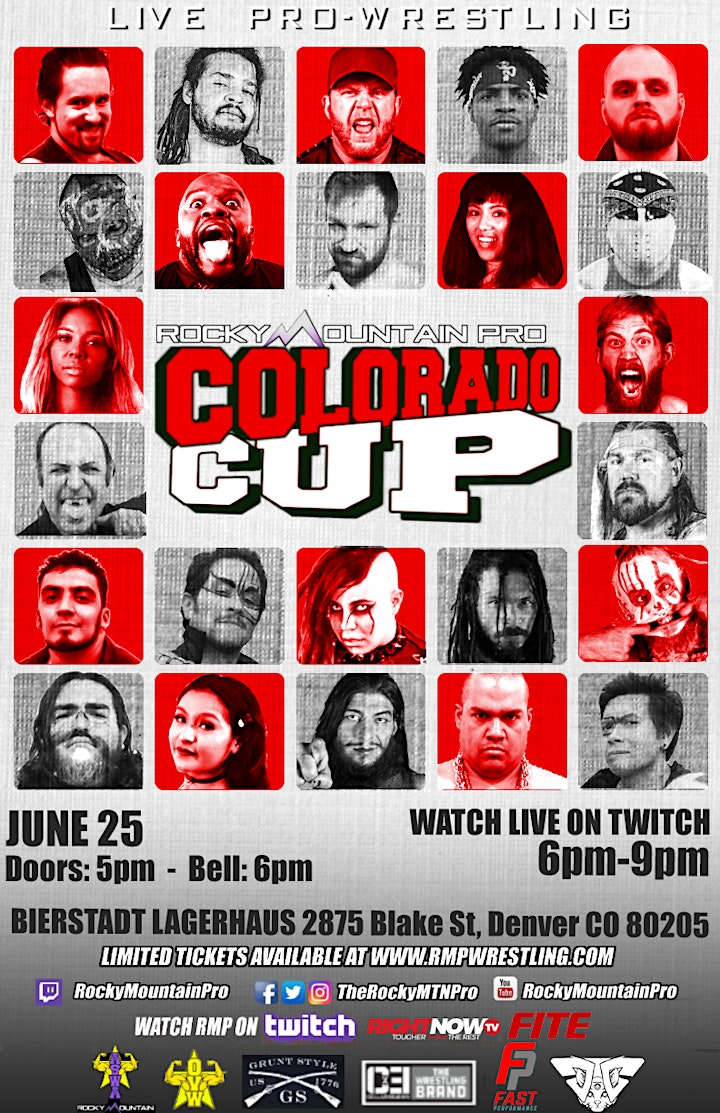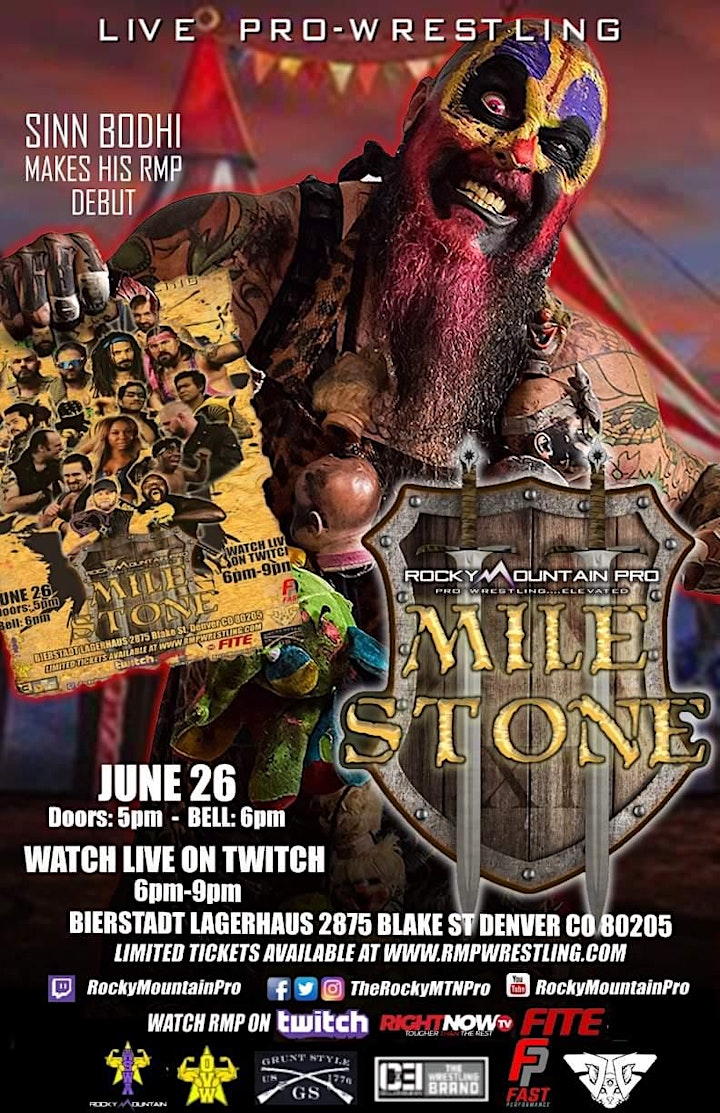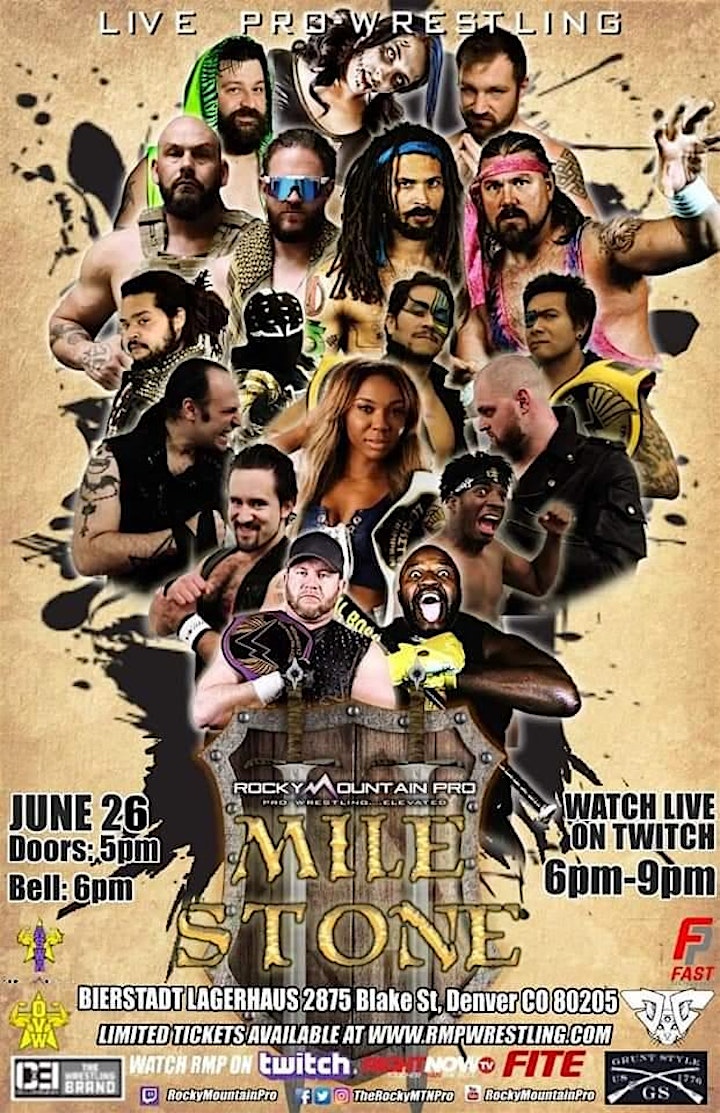 Organizer of RMP Colorado Cup/Milestone 11 (2 Day Anniversary E
Pro Wrestling..ELEVATED!
Catch Rocky Mountain Pro Charged LIVE Thursdays on Right Now TV, FITE.tv, Twitch.tv/rockymountainpro or rmpwrestling.com at 7pMT.
See us LIVE IN PERSON at the Quarry in Golden Colorado, every Thursday at 630pMT.
Check our schedule at rmpwrestling.com for other dates throughout the Denver Metro area.
Follow us on Twitter, Instagram, and Facebook @TheRockyMtnPro.