RLA Supplemental Training Series -Training #3- Boards & Commissions
Description
Objectives:
Give an overview of boards and commissions
Understand why boards and commissions are important
Understand the types of boards and commissions at the city of San Diego and the County of San Diego
Learn how to get on a board or commission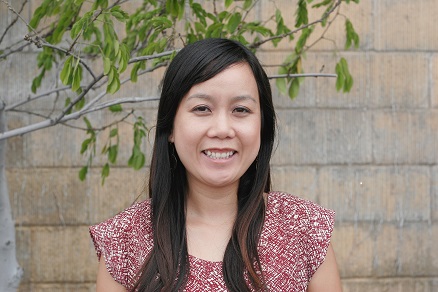 Speakers Biography: Trinh Le is one of five children from a Vietnamese refugee family and grew up in a low-income, immigrant, single-parent household. She graduated from UCLA with a BA in Sociology and Asian American Studies. She has organized in many diverse communities in Los Angeles, the Bay Area, and the Mississippi Gulf Coast before coming back to San Diego. Trinh first joined the Center on Policy Initiatives as an organizer in 2011 and has worked on numerous campaigns including the Property Value Protection Ordinance, Project Labor Agreements, and the Community Budget Alliance. Now, as CPI's Director of Organizing and Leadership Development, she oversees CPI's organizing work as well as its leadership development initiatives such as the Boards and Commissions Leadership Institute (BCLI) and the Students for Economic Justice (SEJ) program. Trinh has been on the board of the National Asian Pacific American Women's Forum (NAPAWF) San Diego chapter, Mid-City CAN in City Heights, and the San Diego Leadership Alliance. She received "Most Valuable Organizer of the Year," award in 2013 by the New Organizing Institute, a commendation by the City of San Diego Human Relations Commission in 2015, and was one of the eight recognized "Present Day San Diego Women Civil Rights Leaders" by Rise San Diego in 2017. She recently earned her Master's in Nonprofit Leadership and Management from the University of San Diego.
Purpose: County of San Diego's Resident Leadership Academy is rolling out a RLA Supplemental Training Series that will consist of six trainings between December 2017 and May 2018 that will range in topics of interest to the RLA network (facilitators, participants and other RLA community members) such as, Boards & Commissions Training, Mock City Council Practice, Grant Writing Tips and Media Advocacy Messaging to name a few. You are welcome to attend any training but RLA Supplemental Series 2018 Certificates will be provided for participants that complete the entire six series trainings.
To RSVP and for more information?
ypalomino@sdchip.org or 858-609-7969.