RLA Supplemental Training Series -Training #2- Social Determinants of Healt...
Description
Objectives:
Examine the role of community determinants of health in advancing health equity, ensuring that people and communities who have historically been made vulnerable by policies, practices and systems can counter these inequities on their own terms.
Explore examples of and models from communities across the country that are pushing back on structural drivers of inequity-by focusing on the community determinants of health
Engage in dialogue with fellow participants to discuss existing and emerging efforts taking place locally to strengthen community opportunities for health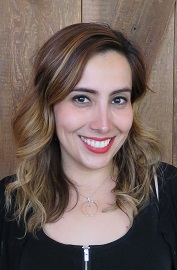 Speakers Biography: Sandra Viera, MPA, serves as an Associate Director for Prevention Institute's national and California Prevention and Equity teams. Having been drawn to efforts that support communities in securing better health outcomes during her undergraduate studies at Cal State Long Beach, Sandra worked with a grassroots non-profit organization in Santa Ana, CA for several years leading efforts to build more park space and increase safe places to play for kids and youth. As she pursued her graduate studies in public administration and policy in the Bay Area, Sandra joined Prevention Institute to advocate for healthier policies, systems and environmental changes at the state and national level. For the past eight years, Sandra has traveled extensively across the state of California and the country facilitating trainings and workshops for city, county, and national leaders to build skills for community prevention efforts focused on healthy eating access, improved activity spaces, safer neighborhoods, and equitable systems for all communities.
Purpose: County of San Diego's Resident Leadership Academy is rolling out a RLA Supplemental Training Series that will consist of six trainings between December 2017 and May 2018 that will range in topics of interest to the RLA network (facilitators, participants and other RLA community members) such as, Boards & Commissions Training, Mock City Council Practice, Grant Writing Tips and Media Advocacy Messaging to name a few. You are welcome to attend any training but RLA Supplemental Series 2018 Certificates will be provided for participants that complete the entire six series trainings.
To RSVP and for more information?
ypalomino@sdchip.org or 858-609-7969