RLA Supplemental Training #1: Foundations of Youth Engagement
Description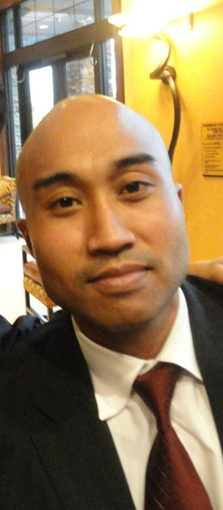 Lloyd Nadal, Program Services Division Manager for Solano Transportation Authority (STA)
Objectives:
- Learn about the foundational elements of youth engagement work
- Learn about the YPAR (Youth-Led Participatory Action Research) process;
- Learn how to investigate areas of strength and challenges to identify ideal outcomes for youth work;
- Gain and share best practices, strategies and tips from facilitator (and their peers) that can support the local youth engagement work.
Speakers Biography: Lloyd Nadal, Program Services Division Manager for the Solano Transportation Authority (STA) directs the Solano County Safe Routes to School Program along with other STA programs. Lloyd works with all seven cities and school districts to increase youth physical activity encouraging walking/biking to school and improving school traffic safety. Over the span of his career, Lloyd has worked locally, statewide and nationally providing technical assistance, training and consultation services specifically around nutrition and physical activity policy, health equity and youth engagement.
Purpose: County of San Diego's Resident Leadership Academy is rolling out a RLA Supplemental Training Series that will consist of six trainings between December 2017 and May 2018 that will range in topics of interest to the RLA network (facilitators, participants and support) such as, Boards & Commissions Training, Mock City Council Practice, Grant Writing Tips and Media Advocacy Messaging to name a few. You are welcome to attend any training but RLA Supplemental Series 2018 Certificates will be provided for participants that complete the entire six series trainings.
FAQs
How can I contact the organizer with any questions?
To RSVP/information please contact Yeni L. Palomino at ypalomino@sdchip.org or 858-609-7969.